'Survivor 40: Winners at War': How Sandra Diaz-Twine Could Become a Three-Time Winner
Two-time 'Survivor' winner Sandra Diaz Twine explained how learning from Rob Mariano and the Season 39 players prepared her for 'Winners at War.'
Depending on the outcome of Survivor: Winners at War, another person may join Sandra Diaz-Twine as a two-time winner. However, the Pearl Islands and Heroes vs. Villains Sole Survivor seeks to widen the gap and become the first three-time winner. Can she do it?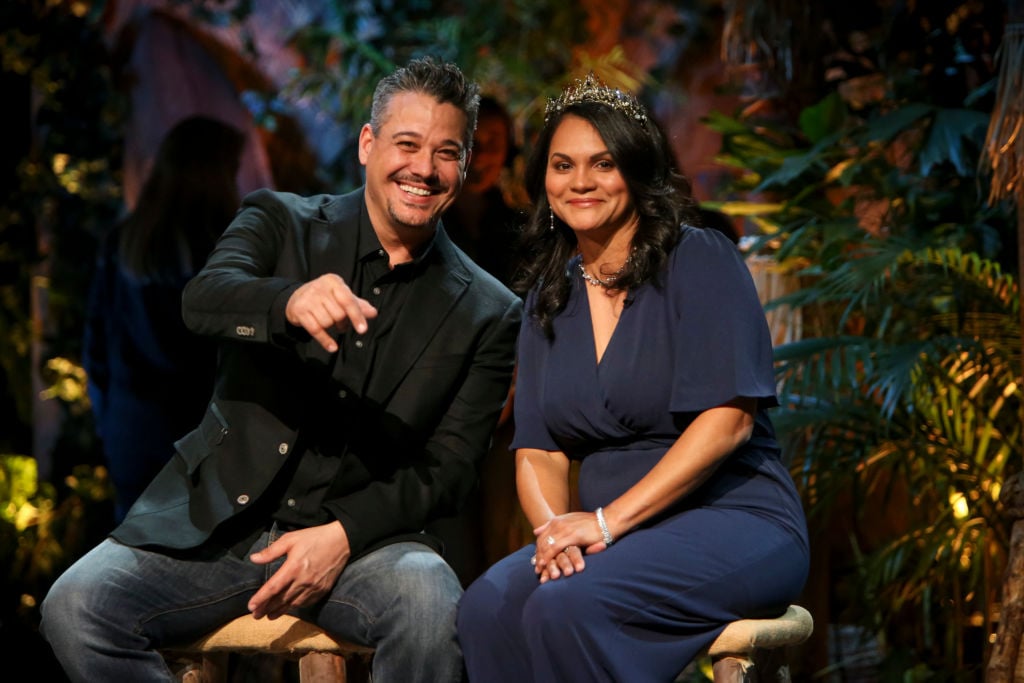 Sandra Diaz-Twine is the only two-time winner
In 2003, Sandra Diaz-Twine made her Survivor debut in the seventh season, Pearl Islands. Even though she was not much of help, her tribe won the majority of challenges, and she made it to the merge.
However, several people flipped on Sandra, and her two closest allies were voted off before the final five. Therefore, she created an all-girls alliance with Darrah Johnson and Lillian Morris, and the latter won the final immunity challenge.
She chose to take Sandra to the Final Tribal Council because she deemed the Washington native as more deserving than the controversial Jon "Jonny Fairplay" Dalton. Even though the jury questioned if Sandra worked hard to get to the end, they awarded her the win in a 6-1 vote.
Seven years later, the winner returned for Heroes vs. Villains, where she was placed on the Villains tribe. Sandra also had a good position in the majority alliance until it crumbled when Tyson Apostol didn't follow the plan, which resulted in his elimination.
Now on the bottom, Sanda lied to Russell Hantz and told him Coach Benjamin Wade wanted to vote him off next. Russell believed it and led his troops to send the Dragon Slayer home.
Once she made the merge, Sandra told her Pearl Islands ally and Heroes tribe member, Rupert Boneham, that Russell was the one in charge, and she would flip to their side.
However, she was never able to make the switch and instead ended up in the Final Tribal Council as other players targeted each other. Again, Sandra received six votes to win her second Survivor title.
Sandra Diaz-Twine revealed she learned a lot from Rob Mariano
In an pre-game interview with ET Canada, Sandra explained she and Rob were invited back for Winners at War while they were on Island of the Idols as mentors.
Once she realized she would return, Sandra said she began learning from Rob and learned how to open a coconut in seven minutes instead of an hour.
Additionally, she listened to him detail how he lost All-Stars and the regrets he has from the season, all the mistakes he made every time he's played, and how he wants more respect for winning Redemption Island.
The two-time winner explained she allowed herself to become the student by listening to his strategic insight. Even though she has played with Rob a few times, Sandra said their "friendship is out of the window" for the game because she knows he came to play.
According to Sandra, when host Jeff Probst first asked if they would return for an all-winners season, Rob turned it down. Additionally, Rob told Sandra that his wife, Amber Brkich Mariano, would never return because she closed that chapter in her life.
He also said he wouldn't come back if he would be the first boot. Because Rob and Amber are competing this season, that worries Sandra as something must have changed.
How Sandra Diaz-Twine could become a three-time winner
The only other season Sandra has played but did not win was 2016's Game Changers. However, it did give her experience playing against other winners. Even though she failed to make the merge, it was one of her best performances.
For Winners at War, Sandra wants to play from the bottom up as she did in Game Changers but put other targets in front of her instead of taking them out of the game.
Additionally, serving as a mentor on the Island of the Idols allowed her to learn innovative strategic ideas from the new players, and she's ready to "implement" everything she has learned.
If Sandra successfully allies with other big targets, plays a more strategic game, and remains a strong social competitor, she could become the only player to win three times. Watch Survivor: Winners at War February 12, 2020, at 8 p.m. EST on CBS.