'Survivor 40: Winners at War': Resurfaced Pictures of a Young Tony Vlachos Has Fans Going Crazy
Ever since Tony Vlachos' first appearance in Survivor: Cagayan, he has been one of the most entertaining characters in the show. After winning Cagayan in a dominating vote and an unlucky break in Game Changers, Vlachos returned for Winners at War.
Fans are already enjoying his amusing performance so far, but resurfaced pictures of a younger and more muscular Vlachos have them going crazy.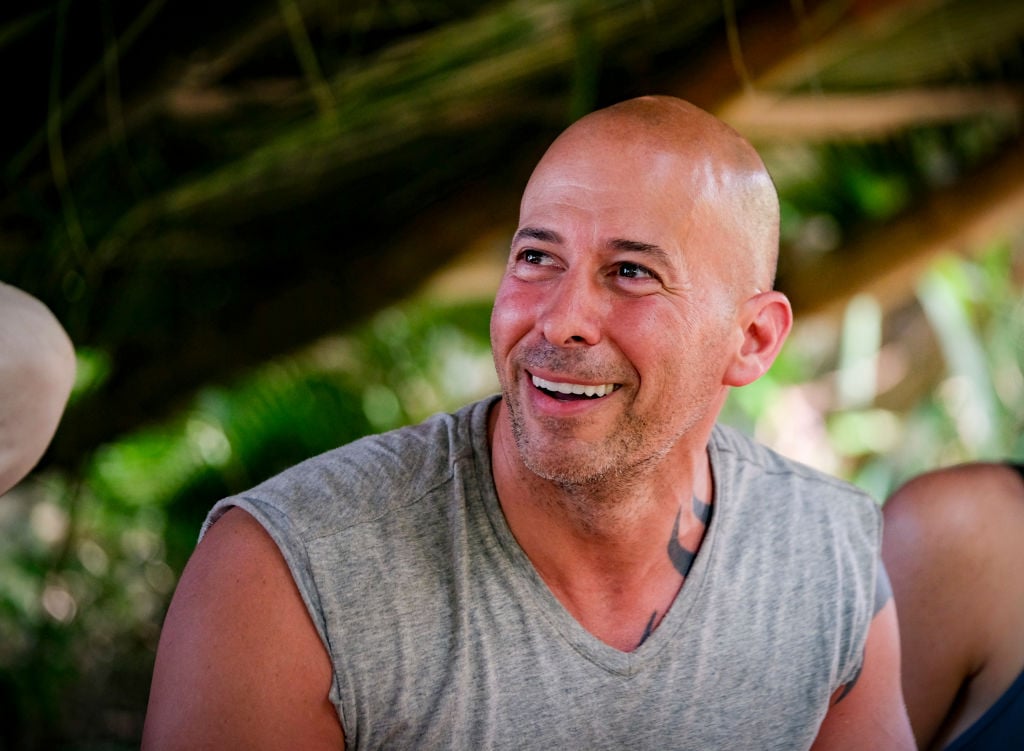 Tony Vlachos on 'Survivor: Winners at War'
The police officer came back for the 40th season, Winners at War, to compete against 19 other former champs for a shot at another title and history-making $2 million grand prize.
Placed on the Dakal tribe, Vlachos put himself on "probation" and is committed to staying at camp as opposed to running around and looking for idols.
In a confessional, he explained once his tribemates see him around camp enough, their guards will start to lower, and then he can come in with the "sucker punch."
The New Jersey-native partly accomplished his goal in the second episode. His tribemates wanted to eat breadfruit located very high in trees. While Yul Kwon successfully retrieved a few with a device he made, Vlachos built a 20-foot ladder that he would use to get more.
Even though the ladder, created with bamboo and "flimsy pieces of twine" seemed very unstable, it worked, and he passed fruit down to his tribemates.
The police officer also re-established the defunct Cops-R-Us alliance with Sarah Lacina, who seemingly trusts Vlachos despite him betraying it in Cagayan.
Not only does he currently have a good standing in the game, but he's also entertaining for the fans at home.
Fans express their appreciation for Tony Vlachos
Amused by the ladder scene, several fans took to Twitter to show how much they appreciate Vlachos. One user believes five minutes of "Tony being Tony and connecting with Sarah is a hundred times more entertaining than 15 minutes of advantage hunting and EOE [Edge of Extinction]."
Season 39 fan-favorite, Rick Devens, called Vlachos the "gift that keeps giving," and another user thinks the police officer is a "national treasure." Other phrases fans have used to describe Vlachos includes a "one-man Survivor spice kit" and the "gold of all gold."
Resurfaced pictures of Tony Vlachos has fans going crazy
A Survivor fan posted a picture of a young muscular Vlachos and tagged Cagayan contestant Brice Izyah in the tweet. In the comments, users compared him to Jersey Shore star Mike "The Situation" Sorrentino and called him "zaddy."
Another fan responded with a GIF of Seinfeld's Kramer motioning to his mind being blown. Izyah quote tweeted it, writing "What in the Jersey Shore is going on here," and then applauded "young Tony."
One follower noticed Vlachos is "wearing the same shorts as his promo picture" while another labeled him "freak of the week." In a follow-up tweet, Izyah said he texted Vlachos and asked, "who's that guy in the photo," prompting the police officer to send him more throwbacks.
The Purple Pants Podcast host included the pictures in his tweet, one of Vlachos with a full head of black hair and a goatee, and another of him shirtless, flexing his muscles.
Winners at War co-star Michele Fitzgerald responded with several "ha's," and a fan compared him to a "really buff Backstreet Boy." Many were shocked, with one including a GIF of Golden Girls' Blanche spraying water on herself to express their reaction.
Vlachos doesn't have social media so he probably hasn't seen everyone's response to his younger self. Watch Survivor 40: Winners at War Wednesdays at 8 p.m. EST on CBS.