'Survivor 40: Winners at War' Wendell Holland Also Built the Ring Game for His Tribemates During 'Ghost Island'
Ethan Zohn and Boston Rob Mariano made a ring game during 'Survivor 40: Winners at War.' Domenick Abbate revealed Wendell Holland made the same thing.
One of the most recent Survivor winners, Wendell Holland from Season 36's Ghost Island, has returned along with 19 other former Sole Survivors for a shot at another title and a history-making $2 million grand prize.
As someone who established himself as a social and physical threat in Ghost Island, Wendell has done a great job at lowering his threat level, so far, and he joined a "free agents" alliance with Yul Kwon, Sophie Clarke, and Nick Wilson.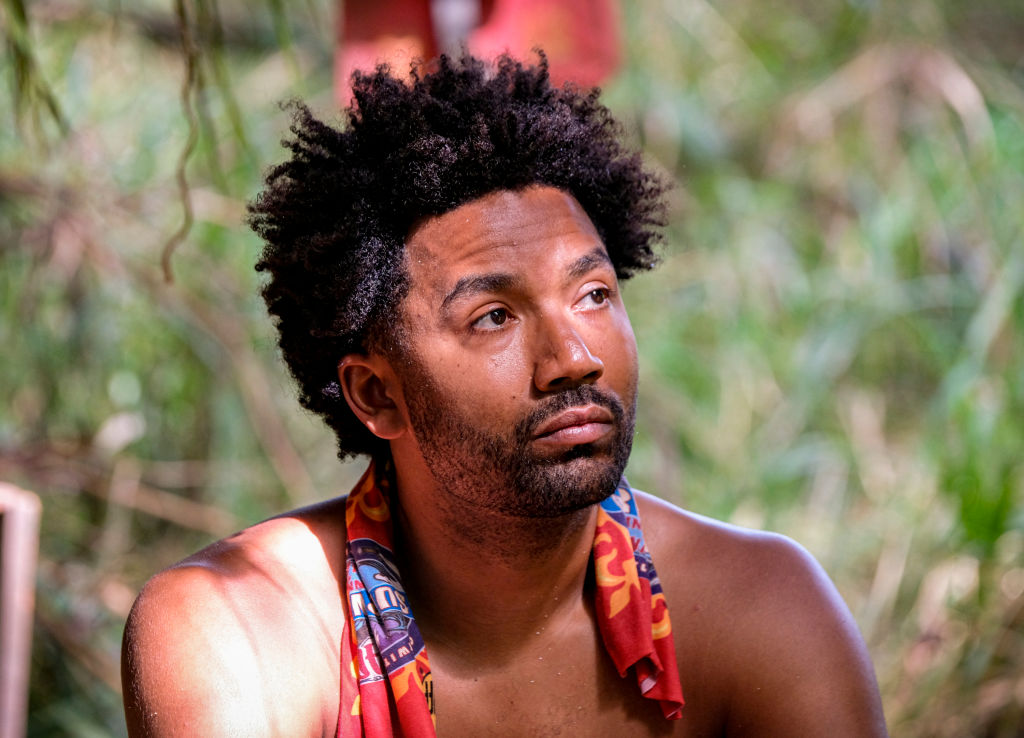 On the other tribe, old school and new school alliances are forming with Rob Mariano at the forefront. During the second episode, Rob strategized while playing a ring game for the majority of his screen time.
Ghost Island runner-up, Domenick Abbate, took to Twitter to reveal "the great builder" Wendell also made the game for them during their season.
Wendell Holland returned for 'Survivor: Winners at War'
In 2018, Wendell Holland made his Survivor debut on Ghost Island after years of applying to compete on the show. As part of the original Naviti tribe, he allied with Domenick Abbate very early, and then the two combined with Donathan Hurley and Laurel Johnson after the tribe swap.
The four controlled the game after the merge, which lasted throughout almost all of the game. Wendell won his way into the Final Tribal Council alongside Laurel and Domenick after defeating Angela Perkins in a fire-making challenge.
For the first time ever, he and Domenick tied with five votes each. Laurel then cast the last vote for Wendell, someone she was closer to throughout the game.
He then returned two years later for Survivor 40: Winners at War as part of the Dakal tribe. The furniture company owner is playing an under-the-radar game to lower his threat level, and Cook Islands winner Yul Kwon approached him to join his "free agents" alliance.
Therefore, Wendell is currently in a great position in the game.
Rob Mariano and Ethan Zohn built a ring game on 'Survivor: Winners at War'
On the Sele tribe, five-time player Rob Mariano and Africa's Ethan Zohn made a game where they "tried to land a ring of bamboo on a peg in a tree." The ring game was featured prominently in Episode 2 as Rob played it when Danni Boatwright told him she wanted to eliminate his number one Parvati Shallow.
Coincidentally, Rob landed the ring on the peg when he, Ethan, and Parvati decided to send Danni to the Edge of Extinction.
Domenick Abbate revealed Wendell Holland also built a ring game
Runner-up to Wendell and his longtime alliance member, Domenick, took to Twitter and explained that watching Rob "play this ring game" reminded him of "a much larger version" that "the great builder" Wendell built for them during Ghost Island.
He also said he still has "the hook he created from fishing weights and twine" and posted a picture for proof. Wendell retweeted Domenick's tweet. Watch the Ghost Island winner and 19 other returning champs on Survivor 40: Winners at War Wednesdays at 8 p.m. EST on CBS.