'Survivor 40: Winners at War': Who Was Voted Off in Episode 3? — The Blindsides Begin at the 4th Tribal Council
Survivor week 3 started with discussions about who was going home right away. There are 20 previous winners back fighting for $2 million, so these players do not mess around. Although, yet again no one tries to vote off the Robfather — Rob Mariano. Let's take a look at who was voted off in the fourth tribal council with Jeff Probst.
[Warning: Survivor Season 40: Winners at War spoilers ahead]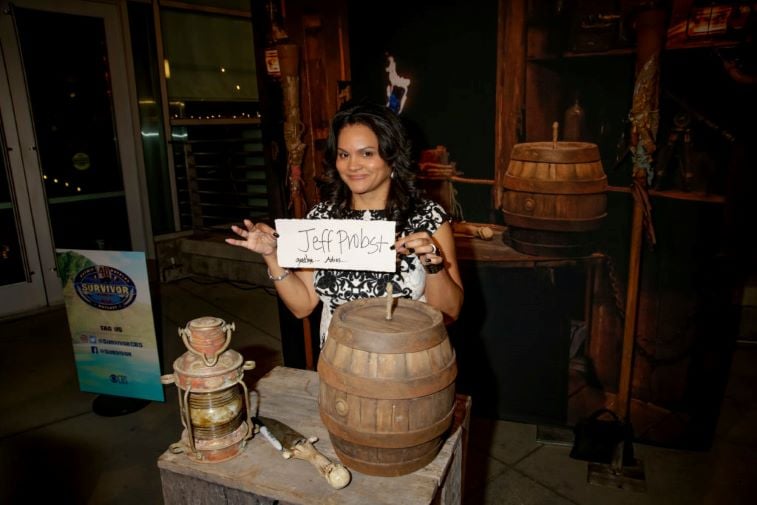 'Survivor 40' Threatens to send home Parvati Shallow, Sandra Diaz-Twine, and Tyson Apostol
Over on the Sele tribe, Adam Klein and Denise Stapley suggest voting off Parvati Shallow if they end up going to Tribal Council. Ethan Zohn seems to agree with the suggestion, but in a private discussion, he admits he would not let that happen.
At Dakal's camp, Tyson Apostol suggests getting rid of the queen of Survivor, and Yul Kwon agrees, momentarily.
"I'm thinking throwing Sandra's name out would be wise," Tyson tells Yul. "Toppling the queen would please everyone here."
However, Yul second-guesses himself after Sandra Diaz-Twine catches a large shark for everyone to eat. Instead, he throws Tyson under the bus — telling Sandra that Tyson wanted to vote her out. Luckily, there is an Immunity & Reward challenge before anyone votes.
Sele loses another challenge and heads to Tribal Council on 'Survivor 40: Winners at War'
Dakal takes the early lead in the challenge, as usual. When it comes time for the puzzle, Rob Mariano has issues getting the rope up, and we think he's lost the challenge again for Sele. However, he redeems himself with the puzzle — catching up quickly to the Dakal tribe.
It comes down to the very end of the challenge — the players are neck and neck, with only one to two pieces remaining. Sarah Lacina knocks two pieces off of her tree, and viewers think that Sele might win a challenge. 
However, Sele has no such luck. They lose and are heading to Tribal Council to vote off their third player in a row.
It's also interesting that Sandra sits out yet another challenge, but her tribe won, so it doesn't matter. We're glad that Tyson wasn't sent home, at least.
On 'Survivor 40' Episode 3, solid alliances are formed on the Sele tribe
When the Sele tribe returns to camp, things are at a stand-still. The contestants all sit and stare at each other for about 40 minutes until Jeremy gets up to begin discussions.
Ben Driebergen, Denise, Adam, and Jeremy Collins are gunning for Parvati. They feel she is more dangerous than either Rob or Ethan. However, Adam tells Rob that he has the numbers for Parvati. Yes, you read that correctly. Adam told Parvati's number one alliance member that they wanted to vote her off.
"Boston Rob is somebody that I would like to work with long-term," Adam says.
Although the young man doesn't seem to understand how Rob plays the game, Robfather immediately goes back and tells Parvati what went down with Adam.
"Adam broke the cardinal rule of Survivor," Parvati explains. I'm ready to pounce on that guy."
So, word travels quickly through the tribe that Adam is playing both sides of the game. He is trying to be in an alliance with everyone and promptly ends up in an alliance with no one.
Later that night, at Tribal Council, Rob, Parvati, and Ethan all vote for Adam. However, the other alliance on the island has different plans. Ben, Michele, Denise, and Jeremy vote out Ethan. He becomes the fourth person on the Edge of Extinction Island, but not before bequeathing his fire token to Parvati.
Find out who gets voted off next week when Survivor returns on Wednesday, Mar. 4, 2020 at 8 p.m. on CBS.
Read more: 'Survivor 40: Winners at War': How Do 6 Players Each Already Have a Hidden Immunity Idol?