'Survivor 40: Winners at War': Why Wasn't Malcolm Freberg Asked to Compete?
The 40th anniversary season of Survivor is underway! We are three tribal councils in right now, but still wondering why some previous contestants were not asked to join the season.
Boston Rob Mariano and Sandra Diaz-Twine were natural choices for producers, but what about two-time Survivor player, Malcolm Freberg? Let's take a look at why he didn't get an invite to return to the show.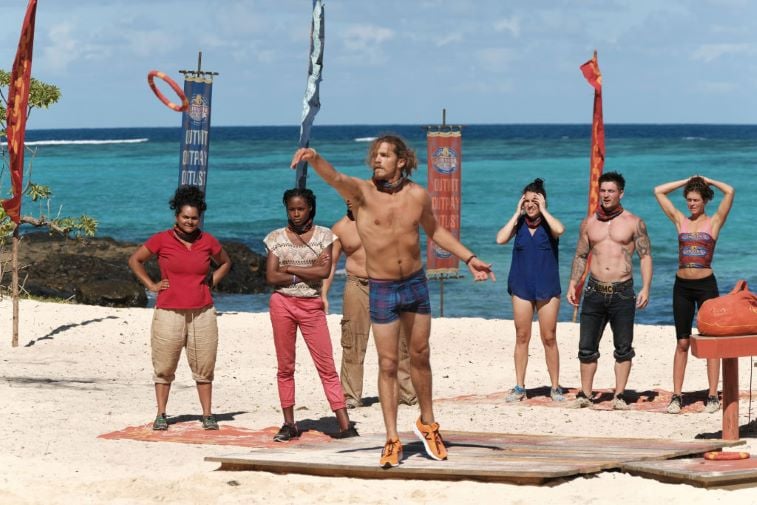 How did Malcolm Freberg do when he competed on 'Survivor?'
Freberg is one of the only contestants to play back-to-back seasons. He began his Survivor career during season 25: Philippines. Fans recognize him for his good looks and fun personality. Jeff Probst asked him 15 minutes after he was voted off of his first season to come back for the very next season, Survivor: Fans vs. Favorites.
He survived having possibly the very worst tribe ever created during the Philippines season and made it to the final four. His tribe dwindled little by little until he and Denise Stapley were the only ones left.
However, once he reached the top four, the others found him too big of a threat to keep around. Stapley went on to win that season of Survivor and is now competing on Winners at War.
In his second season, he began as an outsider among a group of favorites. Freberg connected more with the fans and ended up forming a strong alliance with Reynold Toepfer and Eddie Fox. The group called themselves the "three amigos." Despite his quick work with finding hidden immunity idols, he was voted off in ninth place.
Why isn't Malcom Freberg on 'Survivor 40: Winners at War?'
Freberg was asked back to play for a third time on season 34, Game Changers due to his ability to know how to play the game well. However, his appearance was short-lived. He was blindsided on day 11 and finished in 17th place.  
Despite playing three times, Freberg has never won the title of sole Survivor. Initially, Probst believed the producers could not get 20 winners to return to the 40th anniversary show. Fans thought there might be a season with winners interspersed with those who made it to the final four. This scenario might have included Freberg.
However, CBS producers, along with Probst, changed the game enough for Survivor 40 that they enticed 20 winners to return. The new season allows contestants to stay in the game after they are voted off by going to the Edge of Extinction Island.
They also increased the amount that players make to $25,000 for setting foot on the island and an additional $10,00 for attending the reunion show. Therefore, players such as Freberg who did not win the game did not get an invite to return this season. 
What is Malcolm Freberg doing since playing on 'Survivor?'
As of April 2019, Freberg was dating Taylor Von Elling from Los Angeles, CA. However, only a few months later, he shared that he was actively dating on Bumble.
He is an avid fan of Harry Potter from dressing as the wizard for Halloween to hanging out with his Potter blanket. He also is now creating and producing a series with cornerback Richard Sherman.
"I'm extremely proud to announce that I'm the creator + producer of Richard Sherman's new digital series 'Adulting,' coaching young people on the basics of personal finance, featuring RS's patented trash-talking, no-holds-barred personality," Freberg's caption read on Instagram.
The series features motivational tips and tricks from Sherman to help young people with their finances.
Hopefully, we will have the opportunity to see Freberg on an upcoming season of Survivor soon.
Read more: 'Survivor 40: Winners at War': Richard Hatch Was Asked to Compete But Became the 'Scapegoat' After the Dan Spilo Sexual Harassment Scandal
'Survivor': Why Isn't J. T. Thomas on 'Survivor 40: Winners at War?'