'Survivor 40': Yul Kwon Opens up About an 'Epiphany' He Had on Edge of Extinction in Bonus Scene
Former champ Yul Kwon came out strong at the beginning of Survivor 40: Winners at War as he quickly formed an alliance and painted targets on his tribemates' backs. After playing a little too hard, his allies turned on him and sent him to the Edge of Extinction. While on the Edge, Yul has had time to think and came to the revelation that he "won the Survivor game of life."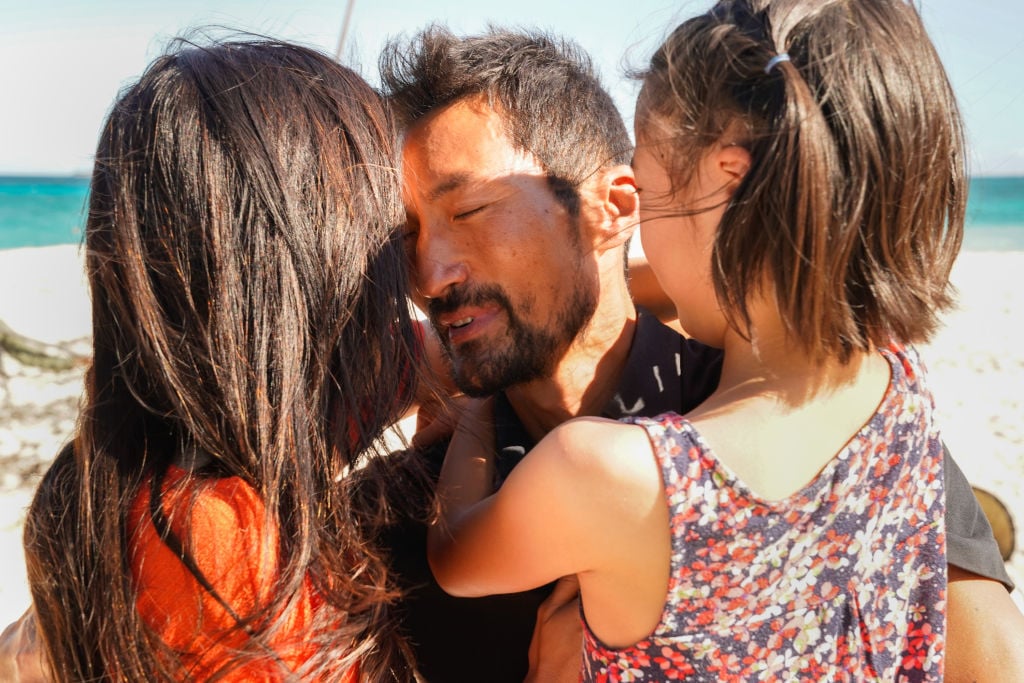 Yul Kwon on 'Survivor 40: Winners at War'
After his close victory in Survivor: Cook Islands, California-based 45-year-old management consultant Yul Kwon returned for another shot at the title and a $2 million prize. Initially placed on the dominant Dakal tribe, he quickly formed an alliance consisting of those who didn't have many connections in the game.
Additionally, the father-of-two painted immediate targets on tribemates Tyson Apostol and Kim Spradlin-Wolfe, who competed in a celebrity poker tournament together in 2018.
He then helped eliminate Amber Mariano and orchestrated the blindside of Tyson, who vocally targeted his ally. In the tribe swap, he switched to Sele in the majority alongside his "free agent" partners, Wendell Holland and Nick Wilson.
After winning the first immunity challenge, he and his alliance sent Parvati Shallow to the Edge of Extinction. At the following Tribal Council, his allies flipped on him.
Yul Kwon eliminated on 'Survivor 40: Winners at War' Episode 7
Even though Michele Fitzgerald seemed like the next easy vote out for the majority alliance, Yul targeted his ally, Wendell, as he didn't like the way he spoke to Michele and nearly accepted an offer to work with Parvati.
Therefore, he concocted a plan to blindside Wendell in a way they would still receive his fire tokens. Nick and Michele didn't like his "dark" scheme and felt like the Cook Islands champ would orchestrate their further moves, so they decided to send him to the Edge instead.
Yul Kwon has an "epiphany" on Edge of Extinction
In a bonus scene, Yul admitted he almost fell into the temptation of pulling the white flag and leaving the Edge as he wanted to spend time with his wife and two daughters. However, he didn't because he didn't want his family to view him as a quitter.
Only a couple of days after the Cook Islands winner struggled with the thoughts; his family visited him on the Edge. Yul teared up while he explained how it felt to see them again and how thankful he is that he didn't quit.
After participating in a Parvati-led yoga session alongside Ethan Zohn and Wendell, he talked to his Cook Islands castmate and said he wanted to do more date nights with his wife.
Yul also admitted he didn't know why he hadn't done yoga with her, and Parvati explained how easy it is to get lost in "routines" and busy days. However, sitting on the Edge "breaks you out of that habit" and brings clarity to what's important in life.
In a confessional, Yul explained he had an "epiphany" and felt like he's already "won the Survivor game of life" because he's realized how much he loves his family and how "fortunate" he is.
The Cook Islands winner also admitted he didn't think he would "find himself" while on the Edge of Extinction, but having that revelation "made everything worthwhile" for him. Survivor 40: Winners at War airs Wednesdays at 8 p.m. EST on CBS.