'Survivor 41' Decides the Fate of Jeff Probst's Favorite Phrase — 'Come On In Guys'
Jeff Probst is back with Survivor 41 on CBS, and the game has changed. The season is shorter, more dangerous, and includes more double-edged swords than ever before — plus, there are ways for the audience to participate from home. With all of these changes comes a big question from Probst — is it come to retire his old catchphrase, "come on in guys"? The legendary host took the question to the players, citing a changing and more inclusive world.
Jeff Probst asks what to do with 'come on in guys'
Survivor has changed and adapted to our world many times throughout its tenure with CBS, and Survivor 41 is no exception. The show has both directly and indirectly wound up shining a spotlight on a variety of social issues throughout its time, including sexual harassment, gender identity, and racism, among many others.
Jeff Probst decided it was time to take a look at one of his most-used phrases on the show — "come on in guys." Probst has been welcoming teams onto the Survivor field this way for many seasons, but as we evolve as a society, it's become increasingly clear that using gendered language for a mixed group doesn't cut the mustard.
In an effort to make sure everyone was on the same page, and no one was feeling left out in the cold, Probst asked the players if they felt comfortable with the phrase.
"I love saying it, it's part of the show, but I too want to be of the moment," Probst explained.
"I, as a woman, as a queer woman, do not feel excluded by 'guys,'" commented castaway Evvie Jagoda. Jagoda added that it is "a signature expression."
Ricard brings the question back to the table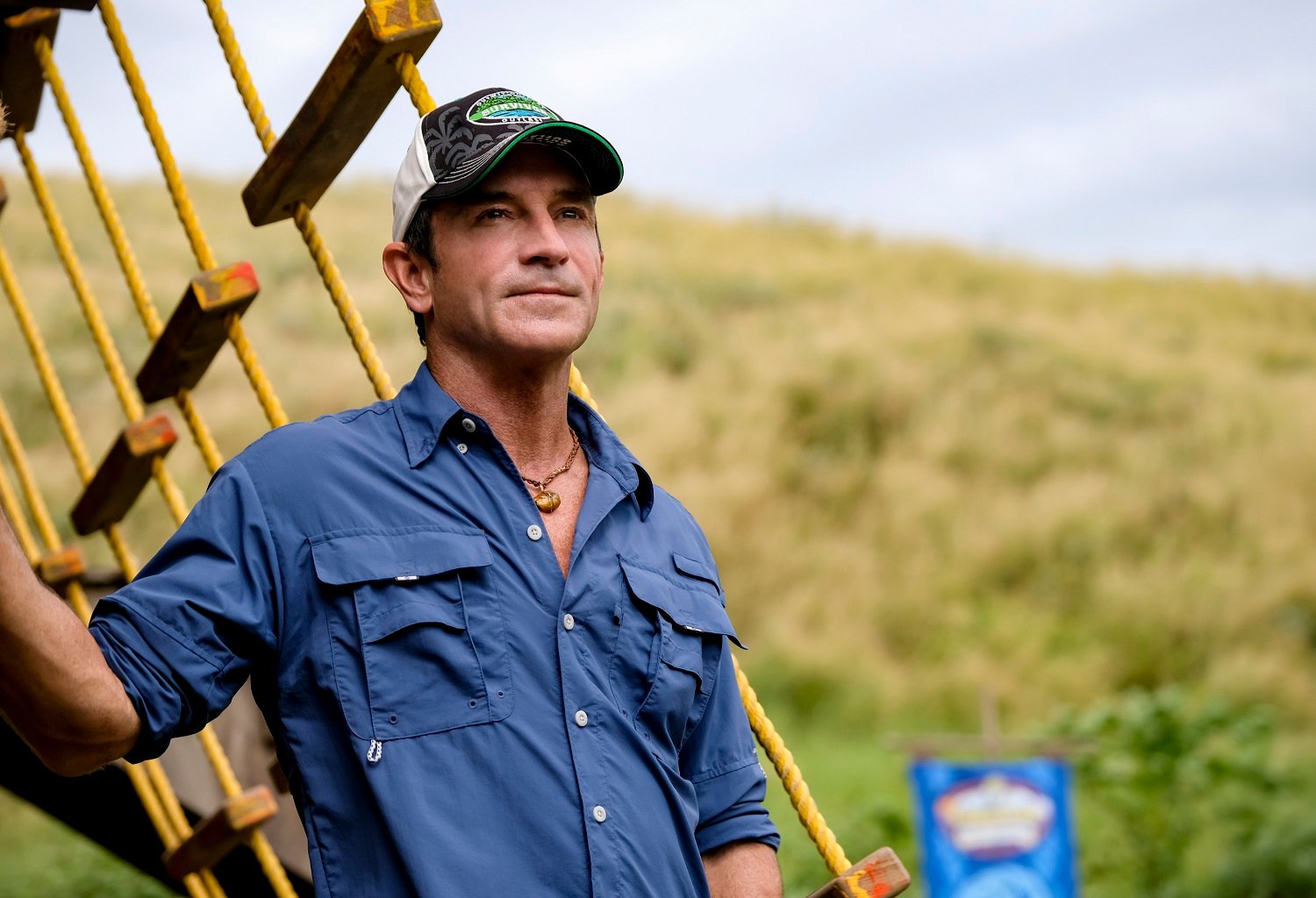 While Evvie Jagoda was the first and most outspoken when it came to Jeff Probst's question, that doesn't mean the Survivor 41 castaway was the only one with opinions. It was a sudden and very on-the-spot question, so it may come as no surprise that given more time to think, one castaway had a differing opinion.
Ricard Foyé stepped forward later during the premiere episode with an alternative viewpoint, one that was well-taken by Jeff Probst.
"I don't agree that we should use the word 'guys.'" said Ricard. "I fully agree that we should change it, whether it just be dropping the 'guys' or changing it to something else. I just don't really agree with it."
"The reality is, Survivor has changed over the last 21 years. And those changes have allowed all of us — all of these Brown people, Black people, Asian people, so many queer people — to be here simultaneously," Ricard added.
Probst was happy with what Ricard had to say about the matter, and the castaway's statements ring true — Survivor has been forced to face some challenging truths about society as a result of its casting and castaway behavior over time.
"I want to change it. I'm glad that was the last time I will ever say it," replied Probst.
It remains to be seen what Probst will replace his signature phrase with but ultimately steps in the direction of inclusivity are worth retiring a phrase. There are always new, catchy lines out there.
'Survivor 41' is focusing on diversity
There has been much focus in recent years on Survivor's casting habits and a certain lack of diversity when it comes to castaways and returning castaways. To address this, CBS promised that Survivor would work to improve their casting practices moving forward, which included Survivor 41.
"The reality TV genre is an area that's especially underrepresented, and needs to be more inclusive across development, casting, production and all phases of storytelling," said CBS Entertainment Group CEO George Cheeks.
"As we strive to improve all of these creative aspects, the commitments announced today are important first steps in sourcing new voices to create content and further expanding the diversity in our unscripted programming, as well as on our network," he added.
RELATED: 'Survivor' Season 41 Spoilers: Who's Sent Home in the First Tribal Council?