'Survivor 42': Secret Scene Shows Jonathan Plotting Against Jackson on Day 1
A secret scene showed Jonathan plotting against Jackson during Day 1 on 'Survivor 42'.
Shortly after bonding with his tribemates by opening up about his journey as a transgender man, host Jeff Probst pulled Jackson Fox from Survivor 42. However, before his medical evacuation, Jackson pulled a taboo move, resulting in Jonathan Young attempting to turn the tribe against him.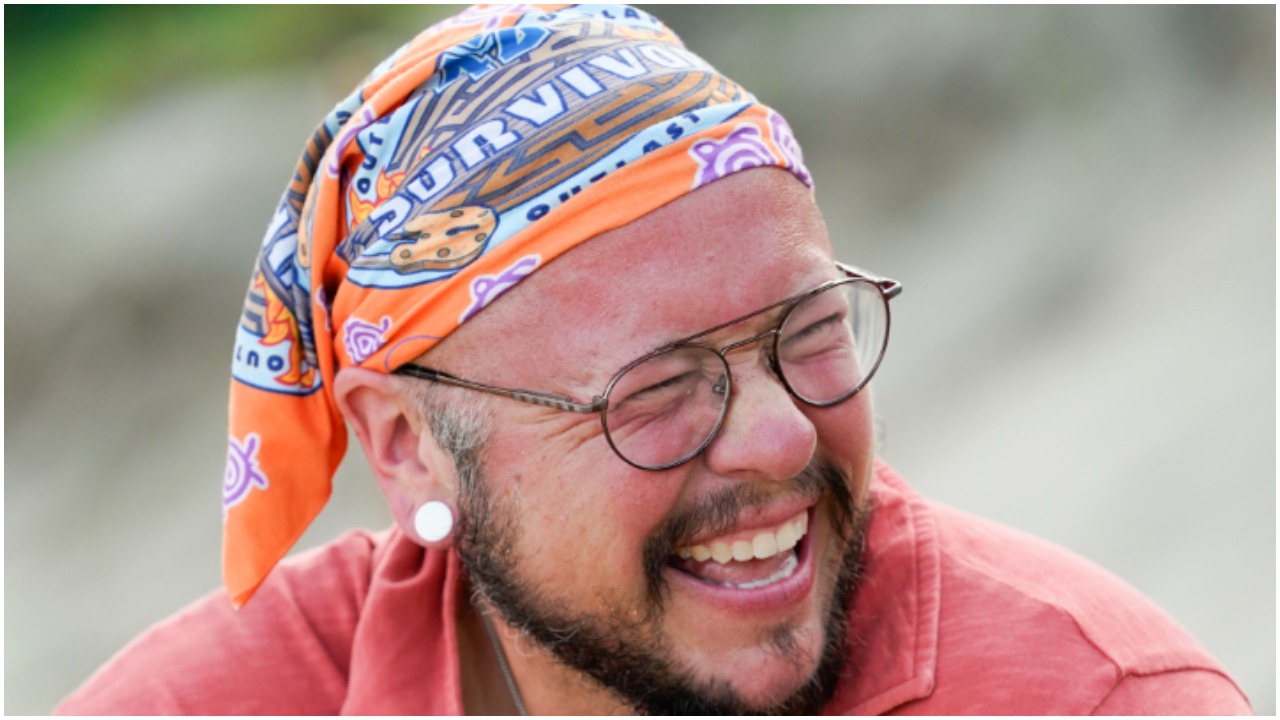 Jonathan plotted against Jackson in 'Survivor 42' secret scene
A secret scene showed Texas-based healthcare worker Jackson Fox (48) walking around his camp alone before discovering a "tomb area" where he thought he could find a hidden immunity idol.
While searching the zone, Alabama-based beach company owner Jonathan Young (29) found him and asked if Jackson located the bamboo he claimed he left to retrieve.
The Texas native quickly confessed to looking for safety, noting they both knew they could find an idol there. However, Jonathan didn't say much and returned to camp. During a confessional, Jackson claimed he didn't want to become "that person" who is lying and constantly searching for idols but admitted he wanted to due to the nature of the game.
Jonathan privately met with tribemates Maryanne Oketch and Omar Zaheer and told them about Jackson looking for idols on the first day as an attempt to shift the target off him. Even though Maryanne caught on to it, all three made a "pact" as Jonathan noted he "doesn't trust someone" who is already idol hunting.
Jackson opened up about his transition before getting pulled from the game
During Night 2, shown in episode 1 of Survivor 42, Jackson told his tribemates about his journey as a transgender man as he previously applied for the show as a woman.
He also opened up about caring for his ailing mother and repaired relationship with his father, a story that touched many viewers. However, he began to exhibit signs of dehydration and fatigue, which concerned tribemate Lindsay Dolashewich.
Therefore, host Jeff Probst showed up on their beach and privately spoke to Jackson. In their conversation, viewers learned that the healthcare worker previously took Lithium, a medication he was in the process of weaning himself off before competing on the show.
Due to the side effects, inability to give blood for COVID-19 testing, and other potentially dangerous risks of him remaining on the island, production decided to pull Jackson from the game after two days.
Jackson admitted his evacuation 'was the best call'
In an exit interview with Entertainment Weekly, Jackson noted he "felt fine" after the vigorous opening challenge. Although he felt a little tired, the 48-year-old blamed it on his age before Lindsay pointed out he needed to remain hydrated.
"I think I drank half a container of water the first two days," Jackson admitted. After drinking "about three bottles of water" following his evacuation, the Texas native said he "started to feel human again," noting the hype of competing prevented him from noticing his disorientation.
Although Jackson talked about how his early exit devastated him, admitting he cried on his boat ride away from the island, he "knew it was the best call." The Taku tribemate pointed out the possibility of falling into the campfire, calling it his "biggest fear," as "that's not how I wanna go out on Survivor."
Survivor 42 airs on CBS.