'Survivor' Champ Aras Baskauskas Explains Why He Didn't Return for Season 40
Survivor: Panama champ and Blood vs. Water competitor Aras Baskauskas declined the coveted invitation to join the legendary Winners at War cast. He explained why in a Rob Has a Podcast interview.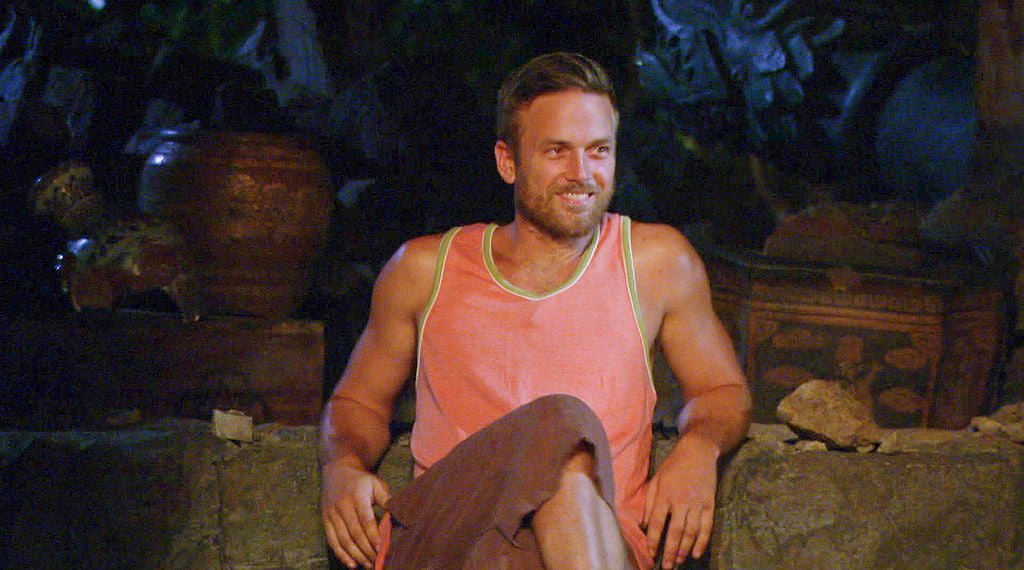 Aras Baskauskas won 'Survivor: Panama'
In 2006, then 25-year-old musician Aras Baskauskas competed on Survivor: Panama (Season 12), initially as part of the younger male tribe. When the tribes merged into two, he quickly allied with Courtney Marit, Danielle DiLorenzo, and Shane Powers.
When the latter threatened to quit the game as he suffered from nicotine withdrawals, Aras convinced him to stay. Despite the alliances' inability to get along with each other, they won back-to-back immunity challenges and went into the merge with a numbers advantage.
Due to rival Terry Dietz's individual immunity streak, Aras' alliance had to turn on each other. He teamed up with Cirie Fields and blindsided three allies to make it to the Final Four.
Danielle then won the last individual immunity challenge and chose to take the young musician with her to the Final Tribal Council. Aras won 5-2, losing the votes of Nick Stanbury and Shane, who only voted for Danielle because she picked the number closest to the one he already had in mind.
The Panama champ returned eight seasons later for Blood vs. Water alongside his brother, Vytas. The yoga instructor positioned himself as a leader of his tribe and formed a strong alliance with eventual winner Tyson Apostol.
However, his ally began noticing his power and started targeting him. After a string of immunity wins kept the Panama champ safe, Tyson finally got his way, and he became the first member of the jury.
Aras Baskauskas did not return for 'Survivor 40: Winners at War'
For the first time, 20 former Sole Survivors came back for another shot at the title and a historic $2 million cash prize. However, Aras, alongside 19 other previous champs, did not return.
In an interview with Rob Cesternino of Rob Has a Podcast, the Panama winner explained that he received a call from producers but rejected the offer because he had a lot going on back home.
After his two-time performances on Survivor, the yoga instructor married model Christy Peterson, and they welcomed two children, River (5) and Sage (1). He and his wife also have a successful clothing company, Christy Dawn, which he didn't want to leave.
Additionally, Aras feels he "had his time in the sun" and didn't feel the need to go through the "depleting" experience again. Even though he had no interest in coming back, the old school champ has been watching the show.
Who Aras Baskauskas is rooting for to win 'Survivor 40: Winners at War'
So far, the Panama winner is "impressed" with Sarah Lacina's gameplay and thinks she has "a lot of likable qualities" as people seemingly "like being around her." Therefore, he wouldn't be shocked if the Game Changers champ pulled out a second win.
While many viewers, including Rob himself, loved Tony Vlachos' big move to blindside Sophie Clarke, the father-of-two didn't appreciate it as much. He didn't understand the logic behind the Cagayan winner's "aggressive" move because the alliances are now split evenly.
Additionally, Aras thought the New Jersey-based police officer should have included Kim Spradlin-Wolfe and Denise Stapley in his plan as he thinks Tony has "exposed" himself as playing too hard and building an impressive resume. Therefore, he believes Sarah will eliminate her partner instead of the other way around.
Aras also said he picked Kim as his winner from the beginning. While talking about the advantages that people who have been eliminated before may have over those who haven't, the Panama champ noted that she was "humbled" at the beginning of the season when her Dakal tribemates wouldn't talk to her.
He believes that experience will help her going forward as those who have never been voted off don't know the feeling that something is wrong. Survivor 40: Winners at War airs Wednesdays at 8 p.m. EST on CBS.