'Survivor': Are 'Boston' Rob Mariano and Amber Brkich Still Together?
It's a tale as old as time. Boy decides to live on an island for forty days, fighting against the elements and other people in order to win $1 million. Boy meets girl who has also chosen to do the same. Boy and girl fall in love and live happily ever after.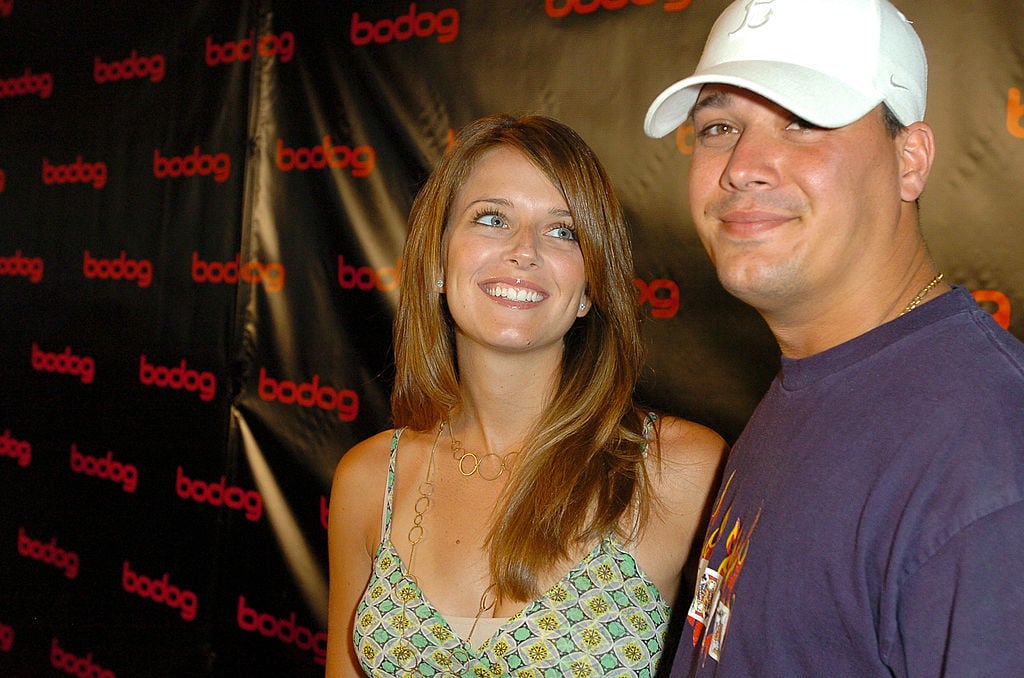 Haven't heard that one before?
Well, that is exactly what happened to Rob Mariano and Amber Brkich when they met on Survivor. It didn't take long for fans to fall in love with the two competitor's love story. But have Mariano and Brkich been able to make the romance last?
How did Mariano and Brkich meet?
Mariano and Brkich met on season eight of Survivor, which was Survivor All-Stars. Brkich originally competed on Survivor: The Australian Outback, but she was voted out of the final six when people realized that she had been flying under the radar and was a threat.
Mariano originally appeared on season four of the show, Marquesas. The season started out well for Mariano as he was in the majority alliance. But unfortunately, a tribe swap caused him to be the first person eliminated during the merge.
When the two came onto Survivor: All-Stars, they quickly formed an alliance. Mariano took over the dirty gameplay and made a number of promises that he broke in order to take him and Brkich further in the game.
At the live finale, it came down to Mariano and Brkich after Mariano won the final immunity challenge and picked Brkich to go to the final two with him. Before the winner was announced, Mariano proposed to Brkich! She said yes and then went on to win the game in a 4-3 vote.
Did Mariano and Brkich actually get married?
A lot of onscreen romances don't typically last past the cameras shutting off, but Mariano and Brkich actually managed to make it work. The two tied the knot on April 16, 2005, at the Atlantis Paradise Island Resort in the Bahamas. The wedding was showcased in a two-hour special on CBS, Rob and Amber Get Married.
The two now have four children together, Isabetta Rose, Carina Rose, Lucia Rose, and Adelina Rose.
Have Mariano and Brkich been on other shows together?
After meeting on Survivor, the two tried their hands at another reality game competition, The Amazing Race. They appeared in season seven of the show and came in second place. The pair returned for Amazing Race All-Stars. While they finished eighth that year, fans commended the couple for never fighting with one another.
The Amazing Race wasn't the only other show the lovebirds appeared on together. In 2006, they had a reality show called Rob and Amber: Against the Odds, which followed as Mariano tried to become a professional poker player. Unfortunately, Mariano eventually decided not to pursue poker so the show only lasted one season before the pair decided to go back on The Amazing Race.
Are Mariano and Brkich still together?
Though multiple reality television show stints would certainly break up some couples, Mariano and Brkich have managed to stay together in holy matrimony.