'Survivor': How Do You Become a 'Dream Team' Intern?
While reality television has become the medium's most popular genre, no one reigns supreme like Survivor. While the series that started it all is far from the cultural phenomenon it was twenty years ago, the fact that it still puts out two seasons every typical year is a testament to its staying power. However, with a generation of young adults who have grown up on the show, some might be interested in joining the series' legendary Dream Team.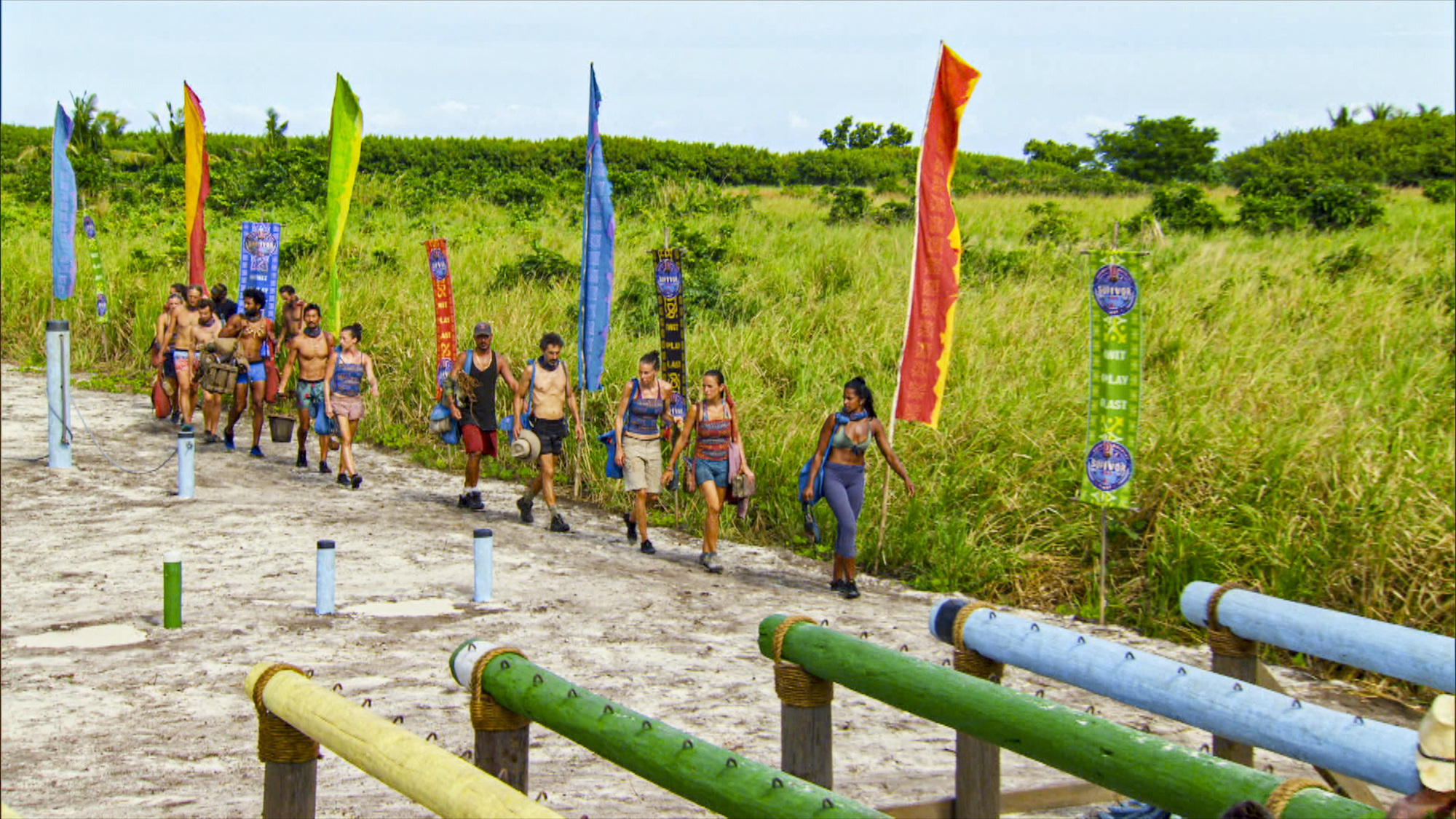 What is Survivor?
While Survivor has taken many forms throughout the years, its core remains the same. As Fandom notes, the structure, rules, locations, casts, and challenges may change. The ultimate goal of outwitting, outplaying, and outlasting remains the focus of the competition, which has aired two seasons almost every year since its American premiere in 2000.
Over forty seasons later, and the show is still going strong. With every new season comes a new set of challenges for a crew looking to keep things fresh. While some might see this as a routine job, people worldwide would line up for an opportunity to go behind the scenes and see how the sausage gets made. One former staff member recently spilled the beans about how to get into Survivor Dream Team. 
What is The Dream Team?
Keetin Marchi was a Survivor fan and aspiring television worker when she learned about the Survivor Dream. From there, she knew what she wanted to do. She applied and eventually made it out onto the exotic set. Once there, she found the experience rewarding. However, she told Defector that it was not a job for those who were unwilling to do the work. 
"It matches [my expectations] pretty closely," she told Defector in an interview. "The biggest thing I say, whenever somebody talks to me about wanting to do Dream Team—I'll get LinkedIn or Instagram messages about it—is that it's so much fun, but it's so much work. We're working six to seven days a week. Usually, we get one day off a week during the season. And it's 12-plus-hour days. You're outside all day, rain or shine."
The job doesn't only include setting up games and watching the wildly popular series as it's filmed. It's hard work that occasionally has members scooping poop, working in cold, torrential rains, and doing fieldwork to prepare for the coming events.
How do you apply to be on the Dream Team?
The first step is to be creative. "Me being a little film student nerd [I] thought," Marchi told Defector. "I'm going to film myself on green screen. I watched a ton of old seasons of Survivor and basically edited it to look like I was being interviewed for the job by Jeff Probst at tribal council. The other thing that I did, because I'm also an arts and crafts nerd, is I printed my resume and my cover letter on aged paper and put it in an urn with my name on it."
The producers were impressed. She claims to have gotten an email that ensured her that she was on the production's radar. Within a month, she had the job. It was a dream come true. While it was a hard job, it was a rewarding one. It didn't pay much and operated as an internship, but Marchi speaks glowingly about the work.
After all, she didn't just get to watch one of the most essential reality television shows get made. She got to be a part of it. Dream Team members help plan, perform, set up, and adjust each of the challenges. Sometimes, they can even watch contestants compete in person. It's a rewarding job that Marchi claims is not for the faint of heart.
All of this is an attractive prospect, but as Andy Dehnart of Reality Blurred states, it also takes some creativity and perseverance to get the job. While postings occasionally appear, Marchi and others in the know told Dehnart that the best shot at getting in is getting creative enough to stand out when asking about the job and not being afraid to try again if they are rejected. 
This is good advice in general. However, to get on a stage as big as Survivor, fans will need to stand out from the crowd. After all, one does not stay on the air for over 40 seasons by keeping things stale. This, more than anything else, is what sets Survivor apart from the rest of the reality competitions.