'Survivor': Is Cirie Fields the Best Player That Has Never Won? Season 40 Cast Weighs in
In 2006, then 35-year-old nurse Cirie Fields "got off the couch and played Survivor," becoming an inspiration to many in the years to come. Considered as one of the best social and strategic castaways to play the game, she made her mark in Micronesia by pulling off one of the biggest blindsides in Survivor history.
Because Cirie is such a great player and lost twice due to twists that "were out of her control," many, including several former champs, believe she's the best competitor never to win.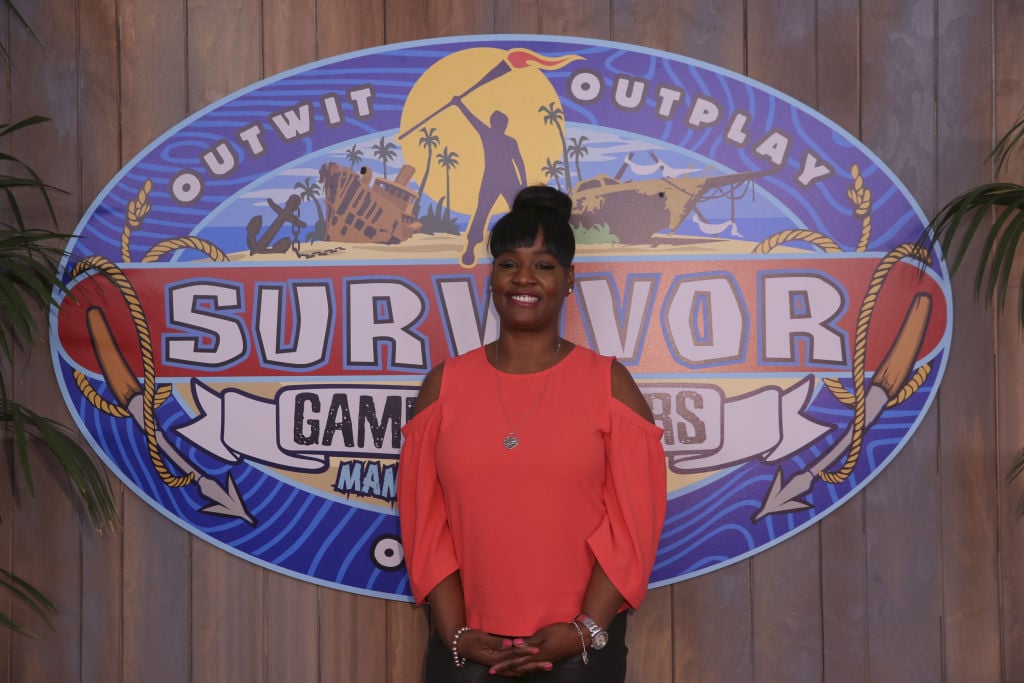 Cirie Fields on 'Survivor'
Nearly 15 years ago, self-proclaimed "couch potato" Cirie Fields made her debut on Survivor: Panama (Season 12). Although she began the season "scared of leaves," she immediately put her wits to use and worked her way from the bottom to running her disorganized tribe.
The smart nurse made it to the Final Four, where she lost a fire-making challenge to her ally and was eliminated. At the Final Tribal Council, eventual winner Aras Baskauskas credited Cirie with getting him to the end.
She returned four seasons later as a "favorite" in Micronesia (Season 16). After the merge, she teamed up with Parvati Shallow, Amanda Kimmel, and Natalie Bolton, and they formed one of the most dominating alliances in Survivor history, the Black Widow Brigade.
While the ladies, excluding Natalie, planned to sit next to each other at the Final Tribal Council, a twist forced Amanda, winner of the last immunity challenge, to choose between the two. Fearing the well-liked "couch potato" would win, Amanda picked Parvati, who eventually won.
The smart nurse came back for Heroes vs. Villains (Season 20) as a part of the Heroes tribe. However, her reputation succeeded her, and her tribemates promptly voted her out pre-merge.
Seven years later, she returned for Game Changers (Season 34). Again, the "gangsta in an Oprah suit" created strong connections with other players and played an almost perfect game.
Unfortunately, her torch was snuffed for a fourth time after everyone except for her played Immunity Idols at a Tribal Council. She was eliminated despite never receiving a vote against her the entire season.
Many believe Cirie Fields is the best player never to win
Due to the incredible social and "strategically sound" game Cirie has consistently played, many viewers consistently named her as one of the best competitors never to win. Several Survivor 40: Winners at War cast members weighed in on the debate in a Dalton Ross interview for Entertainment Weekly.
For starters, Adam Klein and Yul Kwon believe Cirie would have become the Sole Survivor for Micronesia "if it were a typical final three" in the Final Tribal Council.
David vs. Goliath champ Nick Wilson agrees and thinks she could have been a two-time winner (Micronesia and Game Changers) if "things didn't happen that were out of her control."
Her Black Widow Brigade ally Parvati, as well as five-time competitor Boston Rob Mariano, also consider Cirie one of the best players that haven't won.
Natalie Anderson also chimed in and acknowledged the smart nurse for more than her gameplay. She explained Cirie is also "an awesome representation of a demographic that sometimes isn't represented on Survivor."
Additionally, she admires that Cirie has never given up and remains proud of herself and who she is. Survivor 40: Winners at War airs Wednesdays at 8 p.m. EST on CBS.