'Survivor: David vs. Goliath': Everything to Know About Pat Cusack's Injury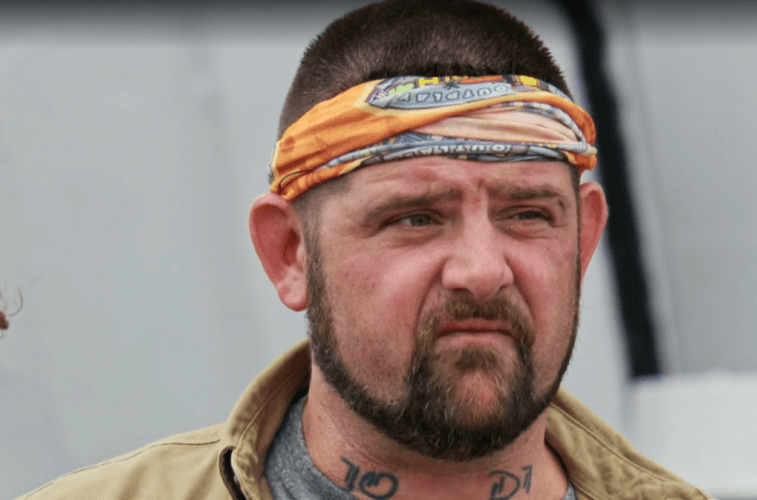 Survivor: David vs. Goliath had a surprising start given one of the competitors, Pat Cusack of Team David was injured off-camera. The injury was so bad that he had to leave the competition entirely. So what exactly happened? Here are five things to know about his injury.
1. Pat Cusack got hit by a wave on the way back from a challenge
Jeff Probst told Entertainment Weekly that the cast is often moved by boat to get to challenges and it's never filmed. The weather was so bad due to a Fijian cyclone on the way back that Cusack sustained an injury. He said:
The boat hit a big wave and Pat got rocked. The pain was so intense that our boat captain immediately turned around and headed back to the challenge location. Medical was called, and when Dr. Joe arrived he assessed very quickly that Pat would have to be pulled from the game because there was too much uncertainty surrounding the injury.
2. Cusack was transported to a hospital
Cusack was sent to a hospital with one of the show's doctors by a helicopter. "He underwent testing to see if there was any severe damage," Probst told Entertainment Weekly "and I'm happy to report there was not. That is not to say he was not in tremendous pain. He had trouble walking for a few days, but has made a full recovery."
3. Cusack said he doesn't have a recollection of the accident
The contestant talked about his short time on the show on EW Morning Live. He revealed that he didn't remember a lot of it and watching the show didn't really help with that. He said:
I still to this day don't have much of a recollection of the whole situation other than what everybody's seen last night. I was hoping to get some closure for that last night. Unfortunately, there weren't cameras on the boat to see exactly what happened, but from what I was told from other castaways, we hit a big wave and we landed back in the water, and I woke up in a helicopter.
4. His spine was the main source of his pain
Cusack's back was the part of his body that was hit hardest by the accident. "I compressed my spine," he told Entertainment Weekly. He also said he lost consciousness at some point. When he woke up in the helicopter he wasn't sure where he was and Dr. Lucy had to tell him what was happening.
5. Cusack is open to coming back
It would be understandable if the former competitor didn't want to come back to the show, but that doesn't seem to be the case. "I'd leave tomorrow," he told 104.5 The Team when asked if he'd return if he was asked back.  "That's what I'm hoping for and that's again why I say that Season 37 is the prequel to my sequel."
Cusack is no longer on the show due to the injury. Probst also said that there is more bad weather to come in this season.
Read more: 'Survivor': Dark Secrets About the TV Show That CBS Doesn't Want You to Know
Check out The Cheat Sheet on Facebook!