'Survivor' Executive Producer Mark Burnett Explains Show Is 'Contrived' in Resurfaced Video
After getting cut from the Survivor: Winners at War cast at the last second, Borneo winner Richard Hatch blasted executive producers Jeff Probst and Mark Burnett for their mishandling of the situation.
He posted several videos on his YouTube channel referring to Probst as an "egomaniac" and claimed the show had gone downhill ever since the host became executive producer.
On February 18, 2020, Hatch uploaded a video from The Paley Center for Media, originally published on January 14, 2009, where Burnett explains how Survivor is "contrived."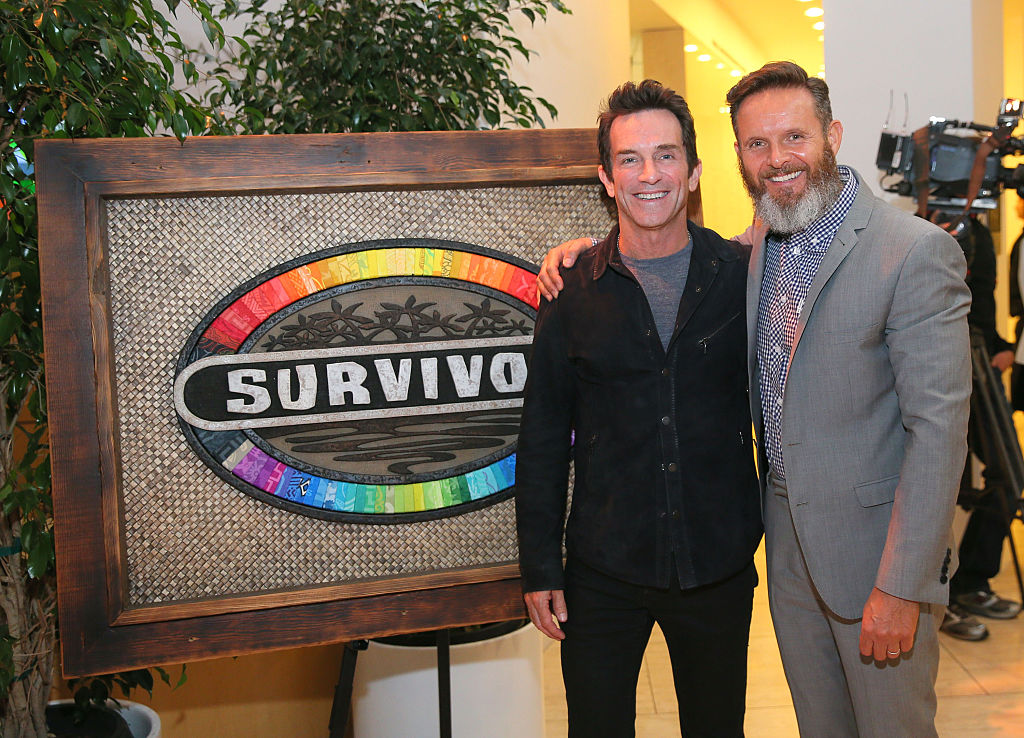 'Survivor' executive producer Mark Burnett described his type of contestants
The clip starts with executive producer Mark Burnett explaining the "number one ingredient for Survivor," which is that the contestants have to survive on the island for 39 days.
Therefore, he wants the competitors to be adventure-seeking and "outdoorsy" people. Additionally, he wants the Survivor players to be "a-type leadership type people who want to be in charge" because "it creates drama if everyone wants to be the leader."
Overall, he looks for outdoor skills, adventure seekers, and "wanna-be leaders" in potential Survivor contestants.
'Survivor' executive producer Mark Burnett said they wanted to do things overdramatically
The executive producer revealed he was also "interested in the psychology of controlling other people," and thought it was prudent to "have a structure where we are in charge."
According to Burnett, he didn't anyone to "question" anything they said, even if it involved them "jumping off a clip." Additionally, Burnett admitted they wanted to do things "in an overly dramatic way."
For example, the executive producer felt like the "snuffing of the flame" signified someone's death, almost as if "they were killing someone off the tribe."
The first Survivor winner, Richard Hatch, was also present during the panel and admitted they thought the first Tribal Council was corny. However, week after week, it grew on them, and his co-stars became accustomed to going there and voting someone off every time.
'Survivor' executive producer Mark Burnett admitted the show is 'contrived'
Towards the end of the clip, Burnett explained they had to cut reward challenges sometimes in order to make room for the drama happening on the island. He also said his team is good at stretching or constricting challenges based on "the reality" happening between the contestants.
In Burnett's words, he explained that, "if the reality was that brilliant, you would get rid of the challenges every time. The reward challenge is just there to create dramatic incidents. And its a contrivance like the whole thing is a contrived situation. No one landed there on their own, we put them there. We contrived the whole situation. What's real about Survivor is the reaction from the contrivances. I never said it's reality; I don't even know if it's a reality show."
On the Survivor subreddit, many fans shared they don't feel like the show is "scripted" even if situations are contrived, and think Island of the Idols Dan Spilo would have been written off faster if it were scripted. Watch Survivor: Winners at War Wednesdays at 8 p.m. EST on CBS.