'Survivor' Fans Beg For More Screen-Time — Why Does 'The Bachelor' Get 2-Hour Long Episodes, While 'Survivor' Is Only 1-Hour?
With the latest season of 20 winners on Survivor's anniversary season, fans are begging for longer episodes. Viewers have asked for this in the past, but the requests continue to roll in more robust than ever before while watching Survivor 40: Winners at War.
Let's take a look at why fans want more; and why CBS might never give the viewers what they want. While The Bachelor continues to give viewers 2-hour episodes, and more variations of the series.
[Warning: Survivor 40: Winners at War spoilers ahead]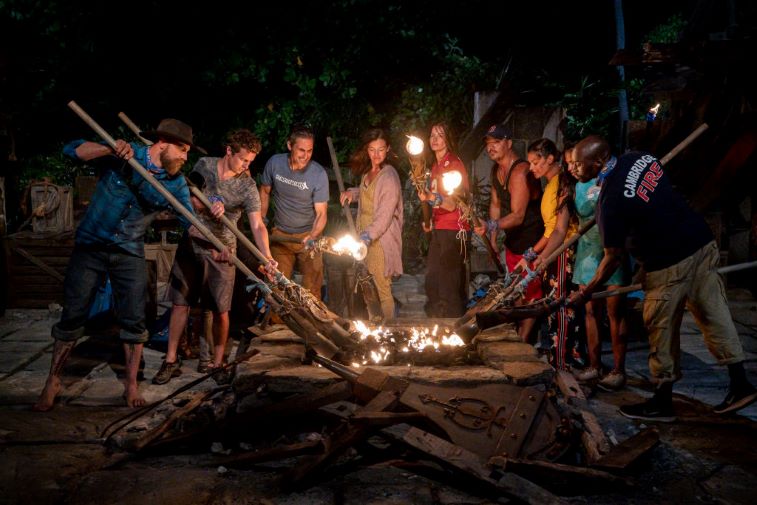 Why do fans want 'Survivor' to have longer episodes like 'The Bachelor'?
As Survivor has grown and changed over the years, the pace of the game also increased. The contestants talk strategy so often that fans miss the little things, like camp life, reward challenges, and tree mail. 
"Starting at least two seasons ago, they've started cutting reward challenges from the edit for time," one viewer wrote on Reddit. "First for-sure example that comes to mind is on season 38 with the Julia vote out episode. They had a reward challenge that didn't make air."
For Survivor 40, the producers run the challenges so far as both for reward and immunity. They had to make room for segments from the Edge of Extinction for this season. However, fans still want to see more of everything.
"I know it's a different network, but if The Bachelor gets 2 hours of television a week, Survivor definitely should get more airtime than 60 minutes (minus commercials)," one fan wrote on Reddit.
Since both shows follow contestants over six to eight weeks for reality TV, fans feel that CBS could easily make the edit of Survivor longer. 
Jeff Probst asked fans on Twitter if they would watch longer 'Survivor' episodes
Since the show has been going strong for 20 years now, the issue of longer episodes is often discussed. One year ago, Jeff Probst asked the Twitter community if they would watch if the show extended their time-frame.
"I hear you on wanting a longer premiere! Is that a shared desire?" Probst tweeted. "For example, if we had occasional 2-hour episodes, would you watch? Or is 2 hours too long, and too late for kids? Let me know! We listen!"
Many fans responded that they would love to watch for longer. Even some past and current contestants on the show weighed in.
"Longer episodes! More Survivor! Yes, yes, yes!" Adam Klein from Survivor 40 and Millennials vs. Gen X replied. "Especially would love to see no more double boot episodes in one hour and finales with five people left instead of 6. Sometimes the end of the season feels rushed."
One fan created a poll that reached 313 people — 79% said they would watch 2-hour episodes live. Others commented that they would stream the longer shows.
Why won't CBS give 'Survivor' longer episodes of 90 minutes or 2 hours?
It seems like the fanbase would like to see longer episodes, so why won't CBS give it to them? The problem arises when you look at how many families are watching Survivor with their children. The 8 pm to 9 pm ET time slot is set aside for family programming. When they extend into the following hour, it interferes with bedtime.
The Bachelor on ABC is in a different bracket because it is not intended to be a family show. At least, we hope parents aren't watching Fantasy Suites with their children. Fans suggest that parents with children can stream the longer episodes of Survivor at a different day/time. 
Although the ratings for Survivor are historically higher than The Bachelor, the length of the programming might have something to do with that. Watching two-hours weekly — sometimes twice per week — is a commitment that those with kids might not have time for. 
Fans will continue to ask for more screen-time. For now, they will have to settle for the YouTube clips CBS releases with deleted scenes after the show. Survivor airs Wednesdays at 8 pm ET on CBS.
Read more: 'Survivor 40: Winners at War': Sandra Diaz-Twine Removes Herself From Facebook Group After Fans Bully Her for Sitting Out of Challenges