'Survivor': The Heartbreaking Reason Why Season 39 Never Had an Opening Credits Clip
With all of the new twists of Survivor, opening credits often fall to the waste side. Not only are there tribal councils and challenges to show, but now players can find various advantages and hidden immunity idols. However, every season of Survivor has a clip of opening credits (even if we don't always see it) except season 39 — Survivor: Island of the Idols.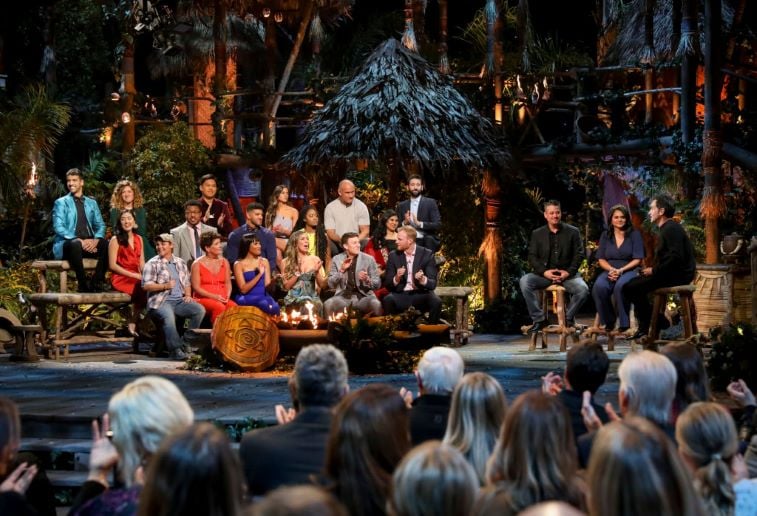 'Survivor: Winners at War' finally got their opening credits clip
On May 12, 2020, the classic main titles video was released for Survivor: Winners at War. We can finally watch all 20 of the returning winners in different clips from the season. Fans love to debate over the montage of footage. They want to know if a particular player is shown first because they win the season, or if another clip reveals the Edge of Extinction returnee. 
There are only 43 minutes in each episode, so, understandably, we do not often see the opening credits. Now, fans finally have their dramatic slow-motion shots of each player from season 40.
Why won't 'Survivor 39: Island of the Idols' ever have an opening credits video?
Fans speculate that season 39 of Survivor will never have a central title clip because of the controversial season.
"My theory is that Dan [Spiro] was a big factor in the decision to ax the intro," one Reddit user wrote. "I doubt they're going to go back and do one for them. We can only hope that they keep doing them for future seasons."
Early in season 39, Kellee Kim complained that Spiro inappropriately touched her and invaded her personal space, although she asked him to stop. Kim was voted out of Survivor shortly after she voiced her concerns. Later on, in the season, a crew member complained of the same thing from Spiro. He was promptly removed from the game.
CBS received blowback after the removal. Many fans and supporters of Kim believe Spiro should have been removed from the game sooner.
"CBS and Survivor were on notice of Dan's behavior from the very first days of the game," Kim wrote on Twitter. "And, as Survivor fans know, shortly after I spoke up on camera, I was voted off the show. Since then, I've accepted genuine, heartfelt apologies from fellow castaways, but I've continued to feel disappointed by how this pattern was allowed to occur for so long."
Why weren't there 'Previously On…' clips on 'Survivor 39: Island of the Idols'?
"I wouldn't be surprised if the "Previously On…" segments were cut because of this as well," another Redditor added. "[It's] pretty hard to sound hype when you're talking about a woman coming forward about being uncomfortable and then immediately forced off the island followed quickly by the one man who stood up for her."
Fans feel that season 39 will never get an opening credits highlight reel because of the controversy with Dan Spilo's removal from the game.
"I could see this being a genuine reason, to be honest," another fan added.
The fan base is happy they at least were finally given an opening credits clip for Survivor: Winners at War.
Read more: Will' Survivor: Winners at War' Make History With the Largest Jury Ever?