'Survivor' Star Jay Starrett Will Compete on MTV's 'The Challenge' 35th Season
Survivor: Millennials vs. Gen X fan-favorite Jay Starrett will compete in another popular reality competition series, MTV's The Challenge. The 30-year-old real estate agent loves to compete and admitted he's always wanted to participate in the show.
Marketed as the "most dangerous Challenge yet," Starrett will compete against Big Brother 20 rookies, including Chris "Swaggy C" Williams and Fessy Shafaat as well as known Challenge veterans such as CT Tamburello, Wes Bergmann, and his ex-girlfriend's new boyfriend, Johnny 'Bananas' Devenanzio.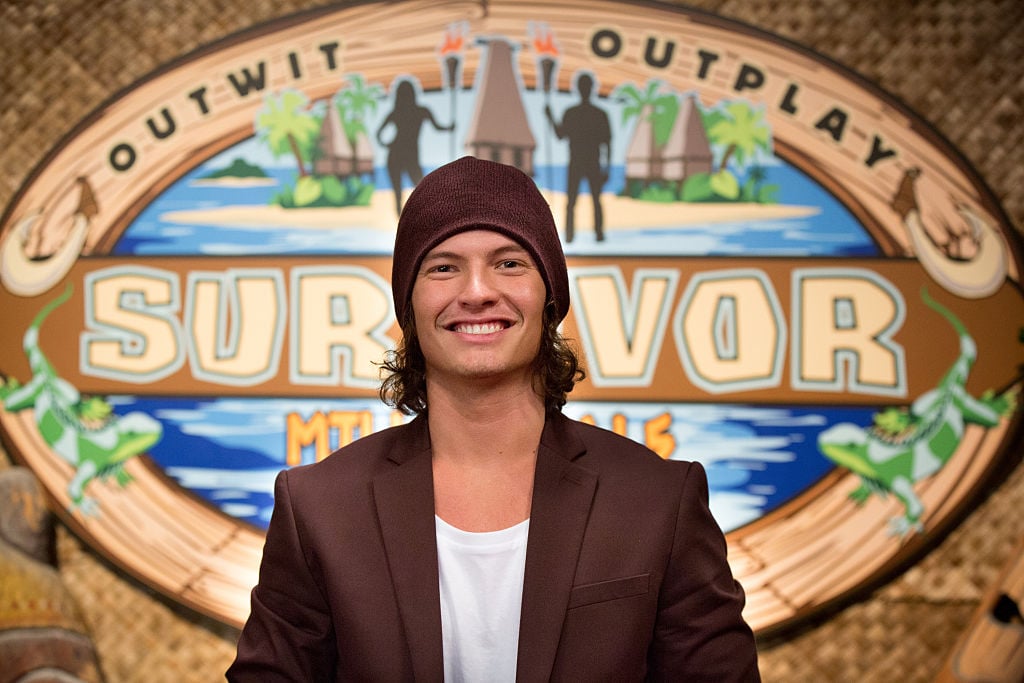 Jay Starrett on 'Survivor'
In 2016, then 27-year-old Fort Lauderdale, Florida-based real estate agent, Justin "Jay" Starrett, made his Survivor debut on the 33rd season, Millennials vs. Gen X.
Even though no one took him seriously at first, he quickly proved he was a force to be reckoned with by orchestrating the blindside of ally Michaela Bradshaw after she found out about his Hidden Immunity Idol.
After several tribemates discovered his idol and attempted to flush it out, he wisely held on to it through the merge. Once the tribes merged, Starrett became the biggest target left due to his physical abilities, as he won two Immunity Challenges, but still had his idol.
He then trusted eventual winner Adam Klein who urged him to play his idol at Final Seven. The real estate agent finally did, but only received one vote against him.
He outlasted the rest of his alliance, but was eliminated in sixth place after attempting to play David Wright's fake idol. While Starrett hasn't returned to Survivor yet, he has remained an active member of the community and appears at finales and other events.
Jay Starrett after 'Survivor'
After competing on Survivor, the Florida native appeared on MTV's Ex on the Beach as Big Brother: Over the Top winner Morgan Willett's ex. Even though she had several other exes in the house as well, the two rekindled their romance and continued dating after filming.
However, once they returned for the reunion, the two had broken up because Willett allegedly cheated on him with her now-boyfriend, Johnny "Bananas" Devenanzio, while filming MTV reality competition series, The Challenge.
In 2020, he appeared on the first episode of IMDb's Survivor Live After Show alongside Edge of Extinction's Kelley Wentworth and Island of the Idols' Dean Kowalski.
A couple of months later, Starrett announced he would compete on MTV's The Challenge 35th season, Total Madness.
Jay Starrett will compete on 'The Challenge'
From October 22, 2019, until December 13, 2019, Starrett filmed The Challenge in Prague, Czech Republic. For the first time in the show's history, each competitor must win an elimination to advance to the finals because host T.J. Lavin is tired of people "skating by."
Additionally, they live in close-knit underground bunkers and reportedly must use Port-O-Potties located outside. In the trailer, Total Madness is described as "war," a place "meant to break you," a place to prove who's the best, and called it "the most dangerous challenge yet."
The Survivor star has lived in much worse conditions and is stoked to participate in "the show I've always wanted to compete on." The Challenge: Total Madness premieres April 1, 2020, at 8 p.m EST on MTV.