'Survivor': Jeff Probst Isn't Sure the Long-Running Series Will See Season 50
Survivor: Winners at War is winding down, with only two more weeks left of the 20th anniversary season. Fans are looking forward to endless more seasons of Survivor, but host Jeff Probst isn't so sure the series will make it to season 50.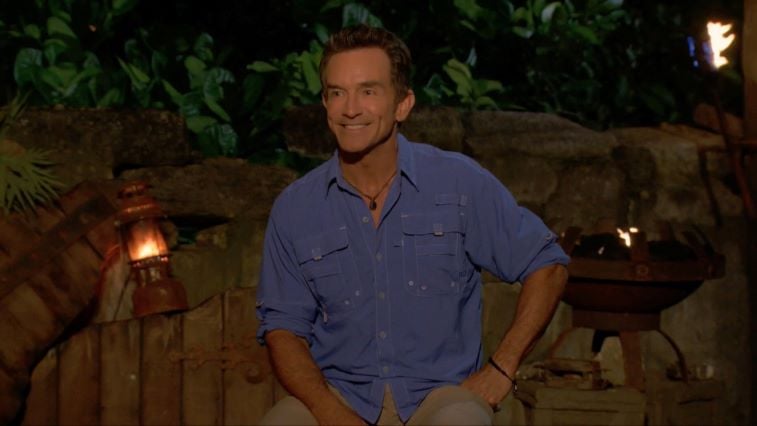 CBS renewed 'Survivor' for seasons 41 and 42
As of right now, the producers have plans in the works for two more Survivor seasons after Survivor: Winners at War. These seasons were set to begin filming on location in Fiji in late March, but due to the coronavirus pandemic, the start date was pushed back.
"Pending worldwide events, the plan is to return to production on May 19, 2020," read a note from Probst via Deadline. "The health and safety of the castaways and production members is our top priority."
Survivor films back to back seasons in Fiji, so that the production crew doesn't have to fly home and then back again. If the start date remains the same, Probst went on to report that season 41 would still air in fall 2020.
Jeff Probst isn't sure that 'Survivor' will see season 50
Executive producer Matt Van Wagenen is confident that Survivor will make it to 50. However, Probst is not so sure.
"I don't know," Probst told Entertainment Weekly when asked if he could see a Survivor Season 50. "I will say that there is a complicated math idea on the board in there for [season] 41 or 42, which I'm trying to figure out, but I don't know."
It sounds like Probst would instead take it two seasons at a time than think about 10 more. Producers John Kirhoffer and Chris Marchand also both believe the show will make it to season 50.
"It also does come down to not just our audience, but network television," Probst continued. "What's happening? You look at ratings, we've been super lucky. Our ratings are holding. Our audience is so frickin' loyal, man. They hang in there with us."
Probst is still shocked that the show has made it this far. He worries about the ratings and if they will continue. He's also always looking to change things up and make them more interesting for the dedicated audience.
Jeff Probst loves the idea of 'fire tokens' that was introduced in 'Survivor: Winners at War'
Probst revealed his favorite scene of the entire season last week in a recap. The new fire tokens are working exactly how he and the other producers thought they would. Tony Vlachos was sent an extortion note from the Edge of Extinction. He had to beg his fellow castaways to let him 'borrow' fire tokens to compete in the challenge and vote at tribal council.
The host explained that he was ecstatic when Parvati Shallow and Natalie Anderson sent the note to Tony. The 56-year-old cop was the perfect chaotic personality to pull-off such a feat. Because of the success of fire tokens this season, Probst is ready to take them to a whole new level.
"Maybe the next 10 seasons can be building on now Survivor has a currency," Probst said. "There's a mayor of Survivor. Oh my God, that guy's a billionaire on Survivor. He has so many Fire Tokens. But he has no friends. He can't buy anything. It's crazy! He literally has all the money, and nobody will work with him! And then you're once again in this microcosm of society, and you've got something. That's what we're trying to figure out."
Survivor: Winners at War will conclude on May 13, 2020, with a three-hour season finale and virtual reunion show.