'Survivor' Champ Richard Hatch Claims His Absence on 'Winners at War' Is 'Reflective' of Jeff Probst's 'Homophobia
When Survivor announced Season 40 would have a cast full of returning winners, many fans wanted to see the first Sole Survivor, Richard Hatch, return 20 years later to see how, and if, he could adapt to the twists and advantages included in modern-day Survivor.
Unfortunately, Hatch was excluded from the cast due to the similarity in the events between his and Island of the Idols Dan Spilo's situation, and Jeff Probst said Hatch doesn't "fit in" with the "family show."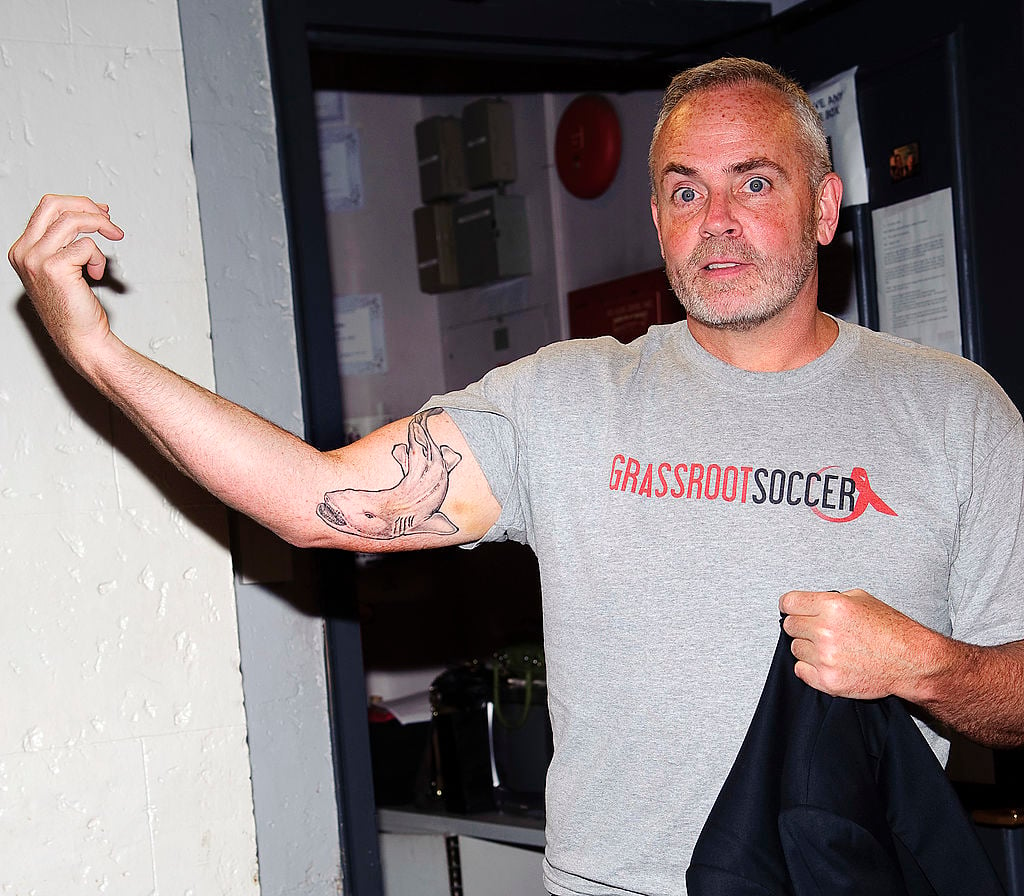 However, in an interview with Domenick Nati, the Survivor champ claims Probst's explanation for his exclusion is "reflective of their homophobia." 
Richard Hatch says production dismissed him from 'Winners at War' at the last second
According to Richard Hatch, the Survivor: Borneo champ was the only player that people behind the scenes unanimously wanted to return. Therefore, they reached out to him, and he agreed to compete.
Additionally, Hatch said the production crew paid for his physical and other pre-show evaluations before he was "cleared," and they told him he would participate in Survivor: Winners at War.
However, only two days before his flight to California, the producers called him as well Australian Outback winner, Tina Wesson, and told the former champs that the "show is paused." Hatch claimed he immediately called them out on their lie, and he "never heard from them again."  
Richard Hatch theorized why they didn't want him on 'Survivor: Winners at War'
Even though no one told the first Survivor winner precisely why they cut him from the show, Hatch believes it's because they're "scapegoating" him and "trying to avoid responsibility" for the incident in Survivor All-Stars involving the corporate trainer and Sue Hawk.
While competing naked in a challenge in the eighth season, Hatch and Hawk collided. She claimed the Survivor champ rubbed his bare genitals on her, which caused her to quit the game the following day.
According to Hatch, he alongside Hawk and her lawyer watched the unedited footage of the event, and all parties agreed that she "instigated" it.
The Borneo Sole Survivor believes the show should have let him compete and brought up the differences between what happened on All-Stars and the sexual harassment incident that occurred during the most recent season, Island of the Idols. 
Richard Hatch believes he is portrayed as a villain because he's gay
Towards the end of the interview, Hatch expressed his disappointment in the "bullying that has gone on from day one," as he believes the people behind the scenes "use their power in ways that are inappropriate."
He went on to explain that the people in power don't care about the contestants, only the ones they befriend and the money they make from the show.
Hatch claimed, "If Jeff likes you, then you have more opportunities." However, he accused showrunner and executive producer Jeff Probst and his crew of not giving "equal opportunities to those that are skilled in the game" due to homophobia and bigotry.
According to Hatch, he believes his portrayal as a villain had to do with his sexual orientation, even though Mark Burnett told him that he would be an excellent gay representative.
Hatch also revealed he "suffered greatly for it after the show." Additionally, the Survivor champ claims Probst's answers for Hatch's absence on the show are "reflective of their homophobia" because the executive producer says, "it's a family show, and Rich doesn't fit in."
He explained that's "coded language that's always been used" and pointed out that Survivor was a "family show" back in 2000 when he won with "54 million viewers" watching.
Even though Hatch admitted he's unsure if he would ever play again, the former winner has a consistently updated YouTube channel where he dishes on everything Survivor, including his thoughts on the current season. Watch Survivor: Winners at War Wednesdays at 8 p.m. EST on CBS.