Two-Time 'Survivor' Champ Sandra Diaz-Twine Responds to Russell Hantz's Assertion That She's the 'Most Overrated Player in History'
Two of the biggest debates in the Survivor community revolves around if two-time fan-favorite winner, Russell Hantz, deserved to win and if Sandra Diaz-Twine earned her two victories.
While the Pearl Islands winner plays more of a "anybody but me" game, the Samoa runner-up ruthlessly eliminates his competition. After losing to Diaz-Twine on Heroes vs. Villains, the Houston-native called the winner "undeserving" and recently referred to the two-time champ as "the most overrated player in Survivor history."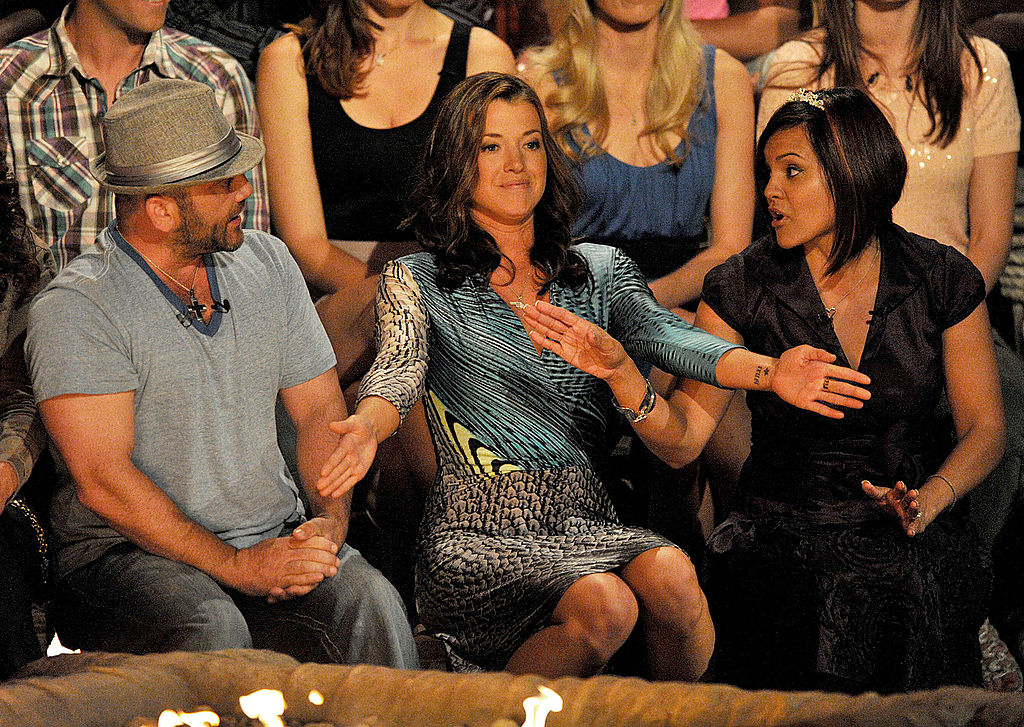 The "Queen" responded to Hantz's assertion on Twitter.
Sandra Diaz-Twine on 'Survivor'
In 2003, Sandra Diaz-Twine debuted on the seventh season, Survivor: Pearl Islands. She was placed on the dominating Drake tribe, and they rarely attended any Tribal Councils.
Therefore, she easily made the merge. Scout troop leader Lillian Morris, who the Washington-native created an all-girls alliance with, won the last immunity challenge and chose to take Diaz-Twine to the Final Tribal Council over Jon "Jonny Fairplay" Dalton.
Even though the jury questioned if Diaz-Twine earned her spot in the final, they awarded her the grand prize over Morris as they criticized the scout troop leader's moral code.
Seven years later, Diaz-Twine returned for Heroes vs. Villains, where she joined the majority alliance in the Villains tribe. However, the Pearl Islands winner ended up on the bottom when Tyson Apostol didn't follow the plan, which resulted in his elimination.
No longer playing the "anybody but me" card, Diaz-Twine orchestrated Coach Benjamin Wade's elimination by lying to Russell Hantz and telling him that the Dragon Slayer planned on voting him off the island.
She ended up in the Final Tribal Council as a result of others targeting each other and won in a 6-1 vote over Hantz and Parvati Shallow. Diaz-Twine returned for Game Changers where she was voted out pre-merge, and then came back again for Island of the Idols as a mentor.
The two-time champ is currently competing on Survivor: Winners at War, which will most likely be her last shot at the grand title.
Russell Hantz on 'Survivor'
The Texas-native first appeared on Survivor for Season 19, Samoa. In his first season, he created a name for himself by finding idols without clues, purposely causing chaos at camp, ruthlessly eliminating other contestants, and forming a "dumb girls alliance."
Hantz won the last immunity challenge and brought Natalie White to the Final Tribal Council. However, due to the Texas-native's overly aggressive gameplay and the fact that he owned a multi-million dollar company, the jury decided to give White the victory in a 3-1 vote.
He returned for Heroes vs. Villains with the same aggressive gameplay and closely aligned with Parvati Shallow early in the game. They were initially in the minority alliance on the Villains' tribe against Boston Rob Mariano and his troops.
However, Hantz pulled a few tricks out of his sleeve by playing an idol for Shallow and convincing Jerri Manthey to flip to his side. Once again, Hantz made it to the Final Tribal Council but lost as the jury criticized him for his betrayals and the way he treated the contestants on the Heroes tribe.
The Houston-native returned to Redemption Island for a chance to square off with rival Mariano again. But, Hantz's tribe desperately wanted him out, and he was the second person eliminated.
Sandra Diaz-Twine responded to Russell Hantz
After the Samoa runner-up's early elimination, he tearfully explained he would never compete in Survivor again. However, Hantz has teased his eventual return several times.
He currently has a podcast and YouTube channel where he dishes on Survivor, and recently referred to Diaz-Twine as "the most overrated player in Survivor history."
A Twitter user asked the two-time champ what she thought of his comment, and she replied, "Poor thing, he just wants to stay relevant." While Hantz hasn't clapped back yet, he most likely will on his YouTube channel.
Watch Survivor: Winners at War Wednesdays at 8 p.m. EST on CBS.