'Survivor' Season 40: How to Watch or Live Stream the Season Premiere for Free Without Cable
If you haven't watched a season of Survivor in awhile, the new Winners at War season 40 might be the one that brings you back. It's the 20th Anniversary of Survivor, so Jeff Probst is bringing back 20 previous winners for the ultimate face-off.
There will be several new twists including fire tokens. Let's take a look at several different ways to watch the season premiere on Feb. 12, 2020, for free without a cable provider.
CBS wants you to watch 'Survivor' with the CBS All Access Pass
If you are looking to hop back on the Survivor bandwagon, but not sure if you will continue watching after the premiere, this option is for you. CBS All Access allows you to view all-new episodes of Survivor and the past 38 seasons. You can try this service for one week for free.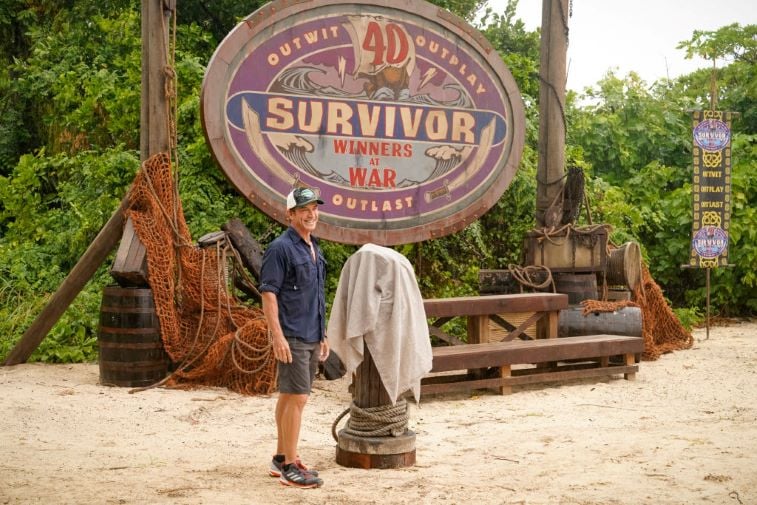 Sign up before the premiere of Feb. 12, 2020, and then binge every season you need a refresher on for the next week. If you decide that you like the streaming service, plans begin at $5.99 per month. It does give you live access to sporting events, live TV shows, and over 10,000 on-demand CBS episodes.
Fans can watch the 'Survivor' Season 40 Premiere on Locast free of charge
Locast is a free streaming service that gives viewers access to live local televised stations. It is a non-profit service that broadcasts over the internet. This service is currently only available to 17 cities and their surrounding areas in the United States. You do not need a cable provider login to use Locast.
To see if Locast is available in your area, click here. Register for the service by entering a valid email address and creating a password. Next, download the Locast app on any mobile device or television. It is available on all streaming platforms, including Roku, Google Play, and Apple.
Locast plays ads every five to ten minutes and asks you if you are still watching. It does get to be a tad annoying. To remove the advertisements, you could choose to donate to the streaming service. The minimum donation required to remove ads is $5 monthly. It is a small fee to watch ad-free live cable TV. Viewers can continue to use Locast to watch Survivor weekly throughout the season.
'Survivor' is available through many other streaming services including Hulu+ and YouTube
Survivor is available on almost any streaming device on the market. You can stream through a tablet, smartphone, gaming console, desktop, or a streaming device such as a Roku, Apple TV, Chromecast, AirTV, or Amazon Fire TV.
You can also watch the season premiere on Hulu+, YouTube TV, Sling TV, DirecTV, and PlayStation Vue. All are subscription-based services that include CBS as part of their packages. However, you can start a free trial for any one of these services and cancel after the introductory phase is over.
No matter which way you plan to watch, be sure to have your live stream ready on Feb. 12 at 8 pm ET for the premiere of Survivor Season 40: Winners at War.