'Survivor': The Scandalous Reasons Why Jenna, Brian, and Todd Will Likely Never Be Asked to Compete Again
With the 20th anniversary season of Survivor underway, fans can't help but wonder why Jeff Probst didn't ask certain previous winners back. The cast of Survivor: Winners at War is already full of fan-favorites, but viewers still want to know why Brian Heidik, Jenna Morasca, and Todd Herzog are missing. These three sole survivors will likely never be asked to compete on the show again — here's why.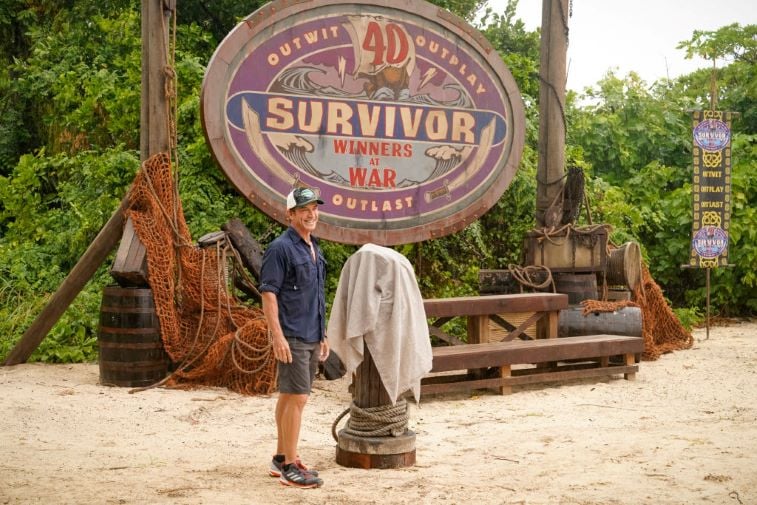 Brian Heidik's run-in with the law in 2006 might have put him on the 'Survivor' blacklist
Heidik competed in season 5 on Survivor: Thailand and won, although he is often regarded as one of the least likable winners ever. His nickname is Mr. Freeze, and he treated the game like a business trip.
Following his win, Heidik was arrested in 2006 due to animal cruelty charges after allegedly shooting a puppy with a bow and arrow.
His ex-wife also told reporters that he never adapted to real life after being on the show. However, Heidik is now remarried and has four children that keep him very busy.
Fans still call him Mr. Freeze, seventeen years later, and would love to see him back on the show. Although his arrest was over ten years ago, it is unlikely that producers will bring Heidik back.
Jenna Morasca was recently arrested
Morasca won season 6, Survivor: The Amazon in 2003. She returned for Survivor: All-Stars; however, she quit the game after only two episodes to return home to her mother. Morasca's mother died from cancer only eight days after she went back. 
Her chances of returning to the show again seem very low since her 2018 arrest. Morasca was charged with driving under the influence and possession of narcotics paraphernalia. She allegedly bit an officer during the arrest.
It's unlikely that the producers will ask her to return to the show after being in the news so recently for alcohol/drug abuse.
'Survivor' producers might not want to cause a relapse for Todd Herzog
Many fans are upset that Herzog was not asked to play in Winners at War. He is now sober, engaged to boyfriend, Jesse Hermansen, and happily planning a wedding. The survivor has his life together now, compared to the news headlines about him in past years.
Herzog won season 15 of Survivor: China in 2007 but later appeared on the Dr. Phil Show due to struggles with alcoholism. At one point in 2013, Herzog was carried out onto the stage of the show and given a breathalyzer test. He blew a .5 at the time, and then was featured again on the show when he relapsed in 2016. 
In 2017, the survivor made headlines again when he told the Stat and The Boston Globe that the producers of the show gave him alcohol and Xanax before the breathalyzer test. Representatives from Dr. Phil denied the claims.
Although Herzog indicated on Reddit in 2019 that he would love to return to the show, producers likely do not want to be the cause of any relapse for the contestant.
Read more: 'Survivor': Why Isn't J. T. Thomas on 'Survivor 40: Winners at War?'