'Survivor': This Might be the Most Uncomfortably Explicit Question Ever Asked at a Finale
During the finale of 'Survivor: Cook Islands,' Parvati Shallow was faced with an incredibly uncomfortable question from another contestant. How did she respond?
Survivor finales are always dramatic and exciting affairs. The jury comes together to ask their peers to explain their gameplay and to convince them why they should be the sole survivor. Tempers run high, conflicts rear their ugly heads, and then the votes are cast. And as any Survivor fan can attest, that means you'll be hearing some aggressive questions. But typically, the questions are more pointed than they are bizarre. However, there are exceptions, and never has this been truer than on the finale of Survivor: Cook Islands. One castaway asked a finalist a question so bizarre and confusing that Jeff Probst had to ask if the finalist understood.

Who is Parvati Shallow?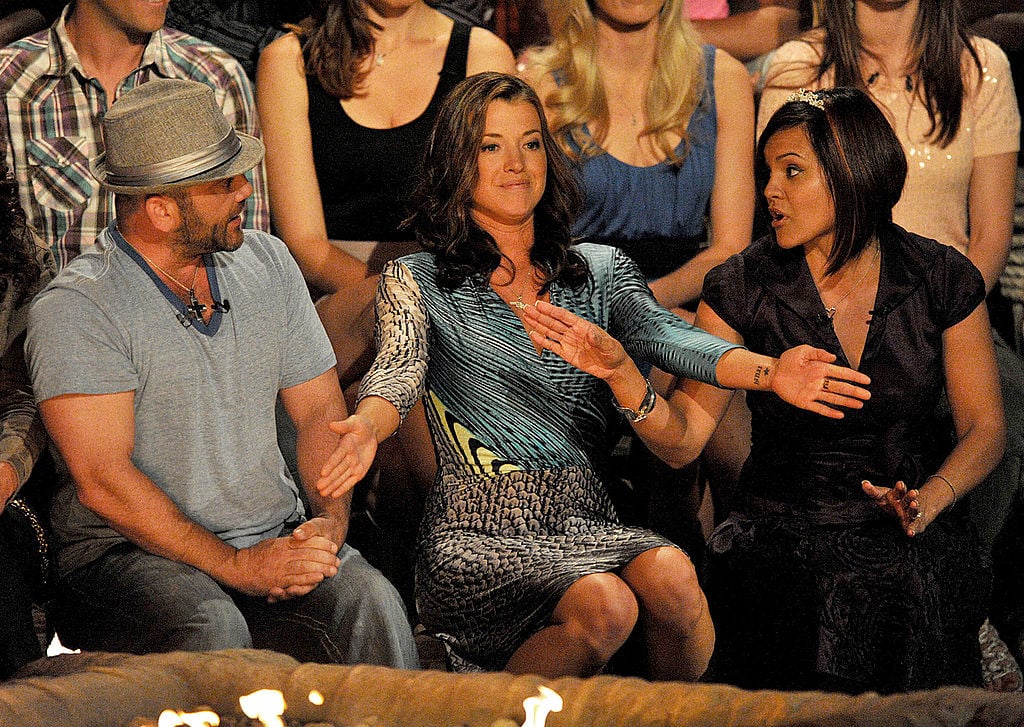 Without a doubt, Parvati Shallow is one of the most iconic players in Survivor history. This all-star has appeared on three seasons, names Survivor: Cook Islands, Survivor: Micronesia, and Survivor: Heroes vs. Villains. Shallow was able to earn the hard-won title of sole survivor on Micronesia, and made it to the final three on Heroes vs. Villains alongside Russell Hantz and Sandra Diaz-Twine.

What makes Parvati a strong player is her ability to read the social game, and to play on the personalities of the people around her. Parvati is also known for playing a very flirtatious game, taking advantage of some of the men around her who might be easily taken in by her charm. And there's nothing wrong with that, it's a smart way to play the game. Over the course of her time on Survivor, Parvati Shallow has proven herself to be one of the game's most savvy and respected players.

But, even with her accomplishments and intelligence, Parvati was thrown off by one contestant's rather bizarre question.
Who is Natalie Bolton?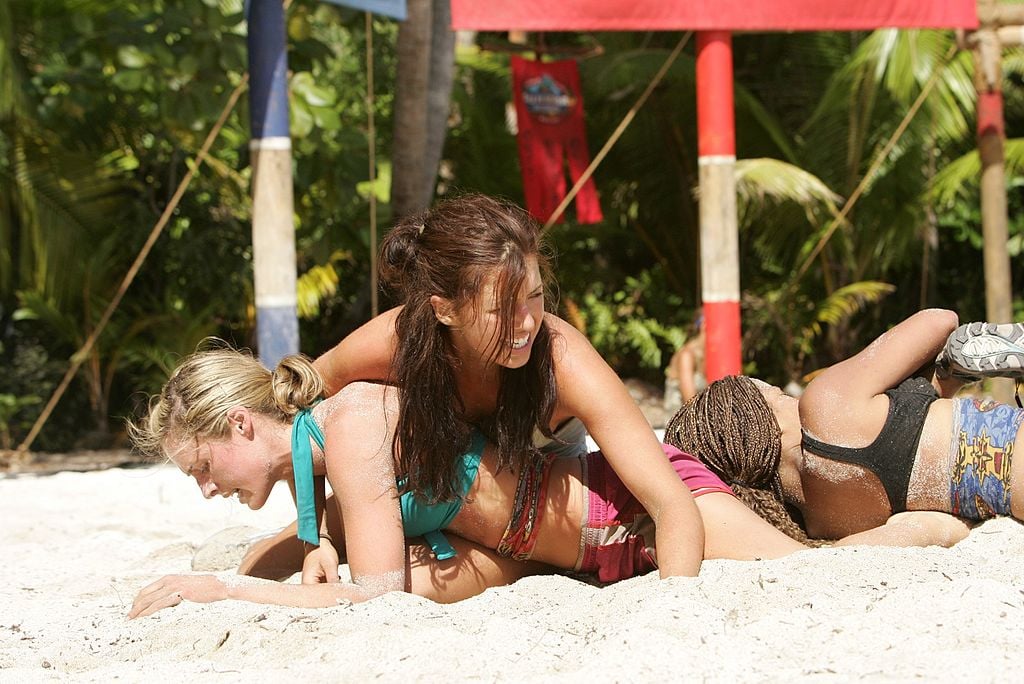 Natalie Bolton joined Parvati Shallow on Survivor: Cook Islands, and made it an impressive 37 days on the island alongside her fellow castaways. A Houston native, Natalie has worked an impressive variety of odd jobs, ranging from busboy to frontwoman for a rock band.

According to her CBS biography, "Bolton enjoys traveling, trying new restaurants and tinkering with her 1972 Cutlass Supreme. She enjoys boxing, sweating and being with her close friends. Bolton describes herself as self-reliant, b*tchy and big-hearted. She indicates that, although she seems guarded, she is in fact a lover and nurturer underneath the surface. In her spare time she enjoys singing in her band. She believes her extensive world travel, athleticism, ability to read people and understanding of the human condition will be skills that will help her on SURVIVOR."

Bolton is famous for helping to orchestrate one of the biggest blindsides in Survivor history, convincing fellow castaway Erik Reichenbach to give her his immunity necklace, and then voting him out. For this play alone, Natalie has gone down in Survivor history — but her bizarre question has joined her in that regard.
Can you make heads or tails of this?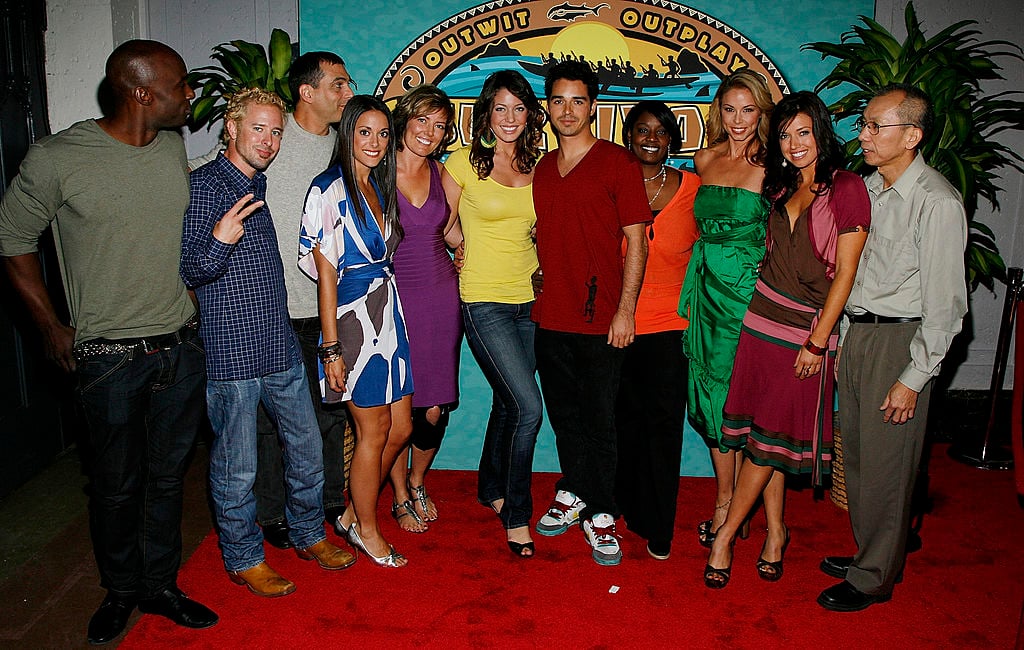 During the finale, each jury member has an opportunity to ask questions of the finalists and discuss their answers with them. Natalie Bolton took advantage of this to ask Parvati Shallow a confusing and possibly sexually explicit question.

Bolton asked Parvati, "You have labeled yourself as a flirt. You're probably the most masterful person in the history of Survivor to play the flirt card, which is great. My question for you is, how does that resonate for you in the bedroom? How do you take that to the next level as far as strategy in the game? How does that translate your layers of being?"

If you understand what that means, you're doing better than Jeff Probst and Parvati Shallow both. After confused looks from almost everyone on screen, Jeff Probst asks Parvati, "Parvati, do you know what she's asking?"

Bolton adds, "You're a flirt. You flirted with me on several occasions. I'm not complaining. … So, how does being a flirt parallel to your intimate life?"

Parvati responded, "I think my strategy in this game has been infused with my personality. And being flirtatious is a big part of my personality at home, it um it gets me what I want. I'll flirt with girls to get my way, I'll flirt with guys to get my way, and I think I honestly can develop genuine relationships with people without flirting with them, but it is an old standby, I'm not gonna lie."

In an interview with Reality Tv World, Parvati admitted that the question confused her. "I think she was trying to pick me up.  Maybe take me on a date when I got back, I don't know. … I was confused.  I was a little bit confused by the question. (laughing) But I had told them in the beginning, 'Ask me anything and you'll get an honest answer.' So I answered it truthfully."

It sounds like Parvati is just as confused as the rest of us, but she did her best answering an otherwise bizarre question.