'Survivor' Champ Tina Wesson Shared She Would Have Allied With Yul Kwon If She Returned for 'Winners at War'
As the first woman winner and the first Sole Survivor to not receive any elimination votes throughout the season, several fans wanted to see The Australian Outback winner, Tina Wesson, return for her shot at the $2 million grand prize.
However, the former champ revealed production cut her at the last second. Even though she is "heartbroken" that she's not competing in the all-winners season, Wesson is still watching Survivor: Winners at War.
She tweeted Yul Kwon and shared she would have loved to ally with him if she returned for the 40th season.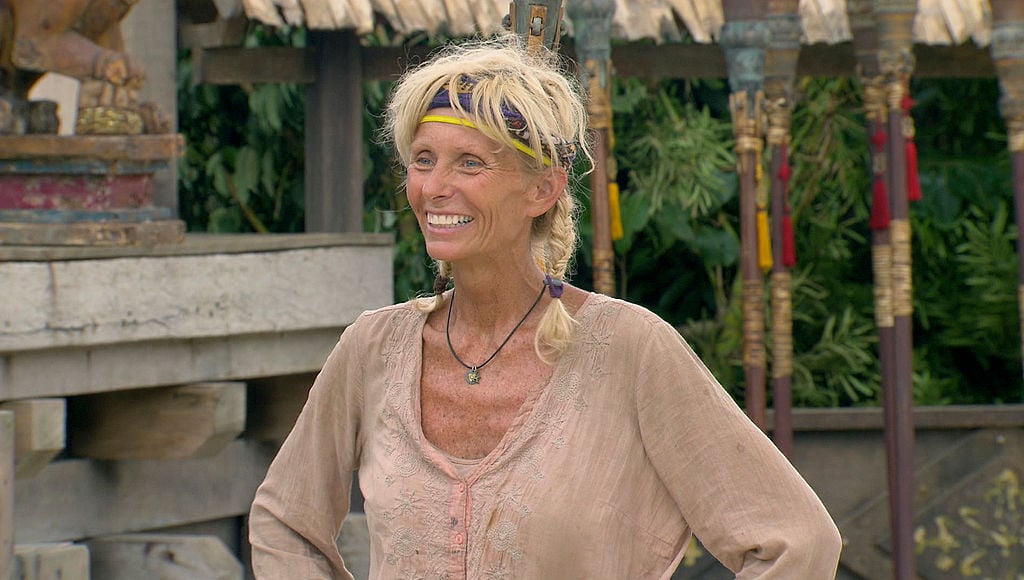 Tina Wesson's 'Survivor' career
In October 2000, Tina Wesson made her Survivor debut on the second season, The Australian Outback. She portrayed a motherly figure around camp and skated by as no one ever detected her as a physical threat.
Her strategic ability placed her in the majority alliance, and she and her group systematically eliminated the former members of the opposing tribe, including two of their own who were perceived as threats.
Challenge beast Colby Donaldson won the last immunity challenge and chose to take his ally, Tina Wesson, over unpopular Keith Famie. Due to the personal relationships Wesson created, the jury awarded her the win in a 4-3 vote.
She returned six seasons later for All-Stars but was the first person eliminated as her winner status painted an immediate target on her back. Wesson most recently competed in Season 27, Blood vs. Water alongside her daughter, Katie Collins.
The Australian Outback winner participated in a couple of blindsides right off the bat and made the merge where she reunited with her daughter. She then went to Redemption Island at the Final 9, and won or came in second in all the duels.
Wesson, the oldest of any contestants on that season, won the Final Duel and returned to the game at the Final Five. Unable to break any alliances, the group voted the second winner out again at the following Tribal Council, making her the last member of the jury. 
Tina Wesson didn't make the cut for 'Survivor 40: Winners at War'
In a Rob Has a Podcast interview, The Australian Outback winner explained someone from casting called her and asked if she wanted to return. Of course, Wesson said yes, but after a while, she received another call informing her they "wouldn't need her for this season."
The 59-year-old explained she wanted to compete in an all-winners season badly, so when she found out Season 40 was just that, she described the feeling as "heartbroken."
Wesson also revealed that CBS does not give any explanations as to why contestants didn't make the cut, so she doesn't know why production chose to leave her out of the season. 
Tina Wesson said she would have allied with Yul Kwon
After the premiere of Survivor 40: Winner at War, Yul Kwon posted a short form essay on Twitlonger explaining his strategic insight into the poker alliance he exposed and why he chose to flip the vote at the last second.
In response to the tweet, Tina wrote, "How I wanted to be out there with you and get the honor of playing and being in an alliance with you! Two winners who never had a vote cast against them all season! Drats!"
Yul responded and said he was "really looking forward to playing" with Wesson as well and is "disappointed this didn't happen." Even though several fans love The Australian Outback winner and would have liked to see an alliance with Kwon, they pointed out that he did receive votes at two separate tribal councils.
Watch Survivor: Winners at War Wednesdays at 8 p.m. EST on CBS.