'Survivor' Fans Vote on the Players' Most Memorable Clothing Choices of All Time
Over the last 20 years and 40 seasons of Survivor, the contestants have worn some memorable clothing items. Although we can almost guarantee that Jeff Probst will be wearing a cargo shirt, the castaways' clothing gets a bit more exciting than that. Let's take a look at what fans voted as their favorite all-time pieces, and if the contestants chose to wear those items — of if they were picked for them.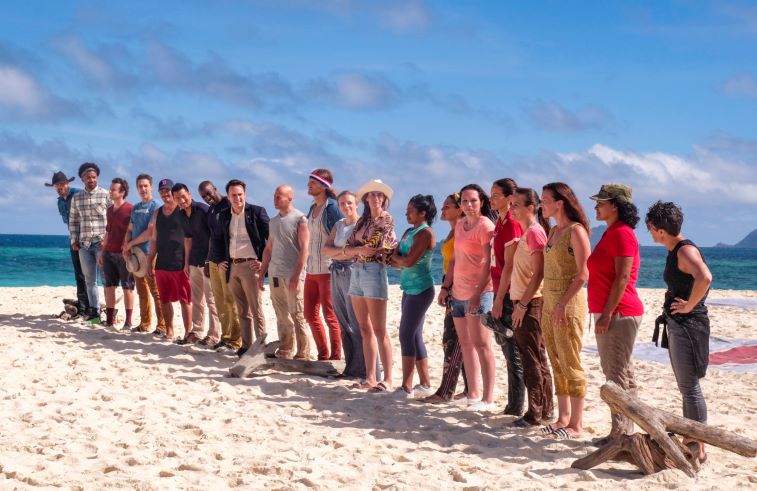 Who chooses what the 'Survivor' castaways wear while on the show?
Survivor contestants mostly choose their clothing to bring to the location. However, the producers select the items that the castaways take to camp with them, and in some cases, send requests.
"They can be very specific, to the point of sending you to a specific store with photos of the items they want you to bring," Max Dawson — a contestant on Survivor Worlds Apart — wrote on Reddit.
The producers must make sure that everyone is wearing clothing that will look great on camera. Next, they also have to ensure that there is a variety of colors. No logos are allowed. 
"Some people go back and forth with casting for weeks trying to dial in wardrobe," Dawson continued. "Others send in one outfit and are done with it. Still, others arrive on location and are given clothes they've never seen before, and that they never would have picked out themselves."
'Survivor' fans voted on the most memorable articles of clothing of all time — here are the results
As you might guess, Boston Rob Mariano's iconic hat was the clear winner for the most signature article of clothing ever worn. There were some pretty memorable runner-ups though in the Reddit vote.
Rupert Boneham from Survivor: Pearl Islands was a close second with his signature tie-dye tank tops. He played four seasons of Survivor — if he's not bare-chested, he's rocking a tie-dye shirt. Boneham even created a clothing line full of tie-dye shirts.
Parvati Shallow's signature bikinis came in third place on the fans' choice for a favorite article of clothing. She is currently playing her fourth season of Survivor on Winners at War and sporting a bikini under her buff.
Other items often mentioned are Russell Hantz's hat, Ozzy Lusth's camo, and Spencer Bledsoe's green striped shirt. Who can forget Phillip Sheppard's pink underwear?
What are the memorable clothing items from 'Survivor: Winners at War'?
"Parvati's scarf is becoming iconic this season for me, mostly from social media," wrote one Redditor. "Seeing Tyson, Ethan, and Parvati wear them together, and in press photos is sweet."
The players on the Edge of Extinction in Survivor: Winners at War often look like they are freezing. So, several of them have resorted to wrapping themselves in Parvati's scarf. 
Other memorable items this season are the usual Boston Rob hat, Sandra Diaz-Twine's red shirt, and Tyson Apostol's underwear. Kim Spradlin-Wolfe's leopard print shirt was also perfectly aligned with the release of Tiger King: Murder, Mayhem, & Madness on Netflix.
Survivor: Winners at War airs Wednesdays at 8 p.m. on CBS.
Read more: 'Survivor 40: Winners at War': Fans Are Begging Jeff Probst to Shut Down the Whispering at Tribal Council