'Survivor': Why Isn't Ozzy Lusth on 'Survivor 40: Winners at War?'
This year marks the 20th anniversary of Survivor. So, Jeff Probst is pulling out all of the stops by bringing back 20 previous winners for a season of Winners at War. 
Plenty of fan-favorites are back, including Boston Rob and his wife Amber, Sandra Diaz-Twine, Tyson Apostol, and Parvati Shallow, to name a few. However, many are missing. Let's take a look at why Ozzy Lusth was overlooked for this massive anniversary season of Survivor.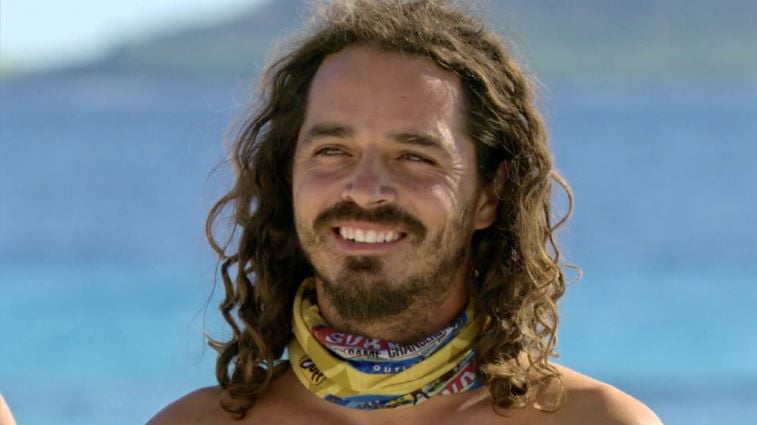 How many times has Ozzy Lusth competed on 'Survivor'?
Fans first met the 38-year-old during the 13th season, Survivor: Cook Islands. He dominated the challenges in swimming, agility, and balance. He won five out of six individual immunity challenges and was voted the favorite player of the season. However, he came in runner-up to Yul Kwon in a 4-5 vote.  
Lusth went on to play in the 16th season, Survivor: Micronesia—Fans vs. Favorites. He did better establishing alliances his second time playing the game. However, Lusth was blindsided by Parvati Shallow. She formed an all women's alliance and went on to win the title of sole Survivor.
He returned for Survivor: South Pacific (the 23rd season). Lusth became the final member of the jury after losing an immunity challenge to Sophie Clarke — who went on to win. 
Lusth went on to try Survivor one more time, in the 34th season, for Survivor: Game Changers. He ended up blindsided yet again on Day 24 because he was too much of a physical threat. 
Here's why Ozzy Lusth isn't competing on 'Survivor 40: Winners at War'
CBS pitched the idea of all winners on the show numerous times to Jeff Probst, but he knew it wouldn't work. He never believed they could get 20 winners to commit to coming back to the show. So, it seemed possible at the time that runner-ups — such as Lusth — might get a chance to be on the 20th anniversary season.
However, with the addition of a higher appearance fee and the promise that no one will go home after three days, winners started agreeing to return. Every contestant who sets foot on the island will receive $25,000, plus an extra $10,000 for attending the reunion show.
Instead of getting sent home when a contestant is voted out, winners go to the Edge of Extinction Island. While secluded on this island, they will have a chance to earn a way back into the game.
These two moves by producers made it possible for Probst to get 20 winners to agree to come back to Survivor. That left no room for contestants like Lusth — who ended up second place — to compete this season.
Are Amanda and Ozzy from 'Survivor' still together?
Lusth met Amanda Kimmel during Survivor: Micronesia. She was one of the ten returning favorites on the Malakal tribe with Lusth. The pair quickly formed an alliance and a romantic relationship. 
Cirie Fields joked that Kimmel would be giving birth to "little Ozzlets," after the show.
They steamed up the show with an intense make-out session and a shower scene. As of the reunion show for Micronesia, the two were still dating; however, they broke up soon after. It is unknown whether Lusth is currently dating anyone. 
Read more: 'Survivor 40: Winners at War': Here's Who the Cast Would Vote Out First If They Could Right Now