'Survivor': Will Boston Rob and Amber's Kids Ever Compete on Survivor?
Survivor winners Boston Rob Mariano and his wife Amber Brkich Mariano are back on the show this season for Winners at War. Twenty of the past Survivors who won $1 million are now competing for the title of sole Survivor and a $2 million prize. 
Since the show is in its 40th season, it doesn't seem like it will ever end. Let's look at whether or not Mariano's kids will have a chance to be on the show in the future.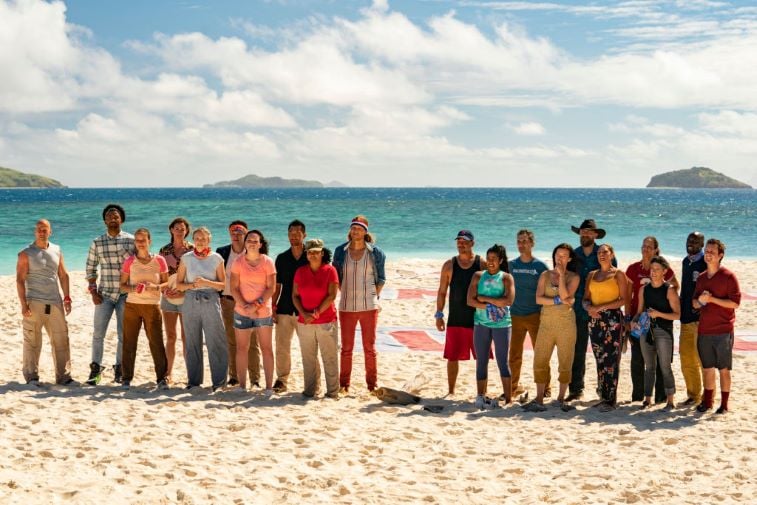 How many kids do 'Survivor' winners Boston Rob and Amber have, and how old are they?
Mariano and Brkich met on season eight during Survivor's first All-Star season. They quickly became close and went to the end together. Brkich won the $1 million with a 4-3 jury vote. The pair were engaged during the live finale of All-Stars and then married during a 2005 televised ceremony.
The Marianos now have four children; all girls. Lucia Rose is their oldest daughter. She was born on the Fourth of July in 2009 and will turn 11 this year. A short 17 months later, their next daughter, Carina Rose, was born on Dec. 10, 2010. Carina is now nine years old.
On May 5, 2012, Mariano and Brkich welcomed their third baby girl, Isabetta Rose, who is turning eight this spring. The last of the Mariano girls was born on June 20, 2014. The youngest, Adelina Rose, will turn seven this year.
Do Mariano and Brkich want their children to compete on 'Survivor?'
Season 39 of Survivor marked a massive milestone for the girls. All of the Mariano kids were finally old enough to watch their father on the show. When asked whether or not his daughters will continue the family legacy of competing on Survivor, Mariano told reporters the decision is up to the girls.
"But they have two good mentors that they can look to if they ever did want to do it," he remarked to the Los Angeles Times.
The girls are big fans of the show and love to watch it together. They also get exclusive perks because of their parents. When Joe Anglim was voted off in a recent season, one of his daughters was very upset because Anglim was her favorite player. So, Mariano arranged a phone call, via Jeff Probst, between his daughter and Anglim to console her before bed.
Which of Boston Rob and Amber's children would be most likely to compete on 'Survivor?'
The most obvious choices for competing on Survivor would be the Marianos' oldest daughters, Lucia or Carina. The eldest is only seven and a half years away from being old enough to apply for the show. Carina is nine years away from competing. 
Carina stood up in front of her entire school and sang the National Anthem at only six-years-old, so she might be the bravest of the Mariano girls.
"She's fearless, like mommy and daddy," Survivor winner and co-star Sandra Diaz-Twine commented about Carina.
Look for the girls on the show in about seven to nine years. We know they have the best mentors and likely won't tell the other contestants who their parents are. Until then, watch their parents on Survivor 40: Winners at War every Wednesday at 8 pm ET on CBS. 
Read more: 'Survivor 40: Winners at War': Here's Who the Cast Would Vote Out First If They Could Right Now