'Survivor: Winners at War' Rob Mariano Didn't Tell Sandra Diaz-Twine About His Return Because 'Information Is Power'
As mentors on Survivor: Island of the Idols, Boston Rob Mariano and Sandra Diaz-Twine seemingly became very close friends. Sandra called Rob her favorite Survivor player and noted she "aspired to be like him and play with him."
Therefore, she felt betrayed when Rob lied to her and said he would never compete again, only to return for the following season. The Redemption Islands champ weighed in on his decision to withhold the information from Sandra and promised it "wasn't anything personal."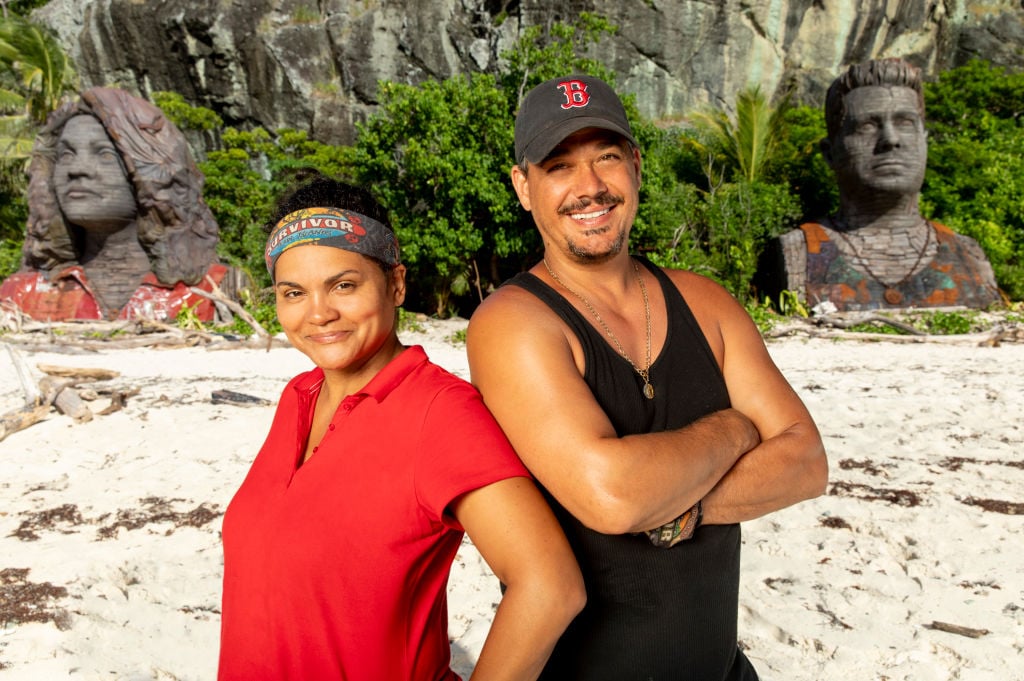 Boston Rob Mariano and Sandra Diaz-Twine on 'Island of the Idols'
In 2019, Boston Rob Mariano, who hadn't competed since Heroes vs. Villains nearly ten years prior, returned for Season 39's Island of the Idols alongside the only two-time winner, Sandra Diaz-Twine.
They did not compete on the show but instead mentored the new competitors through challenges on an island for advantages. The challenges were to help them become better competitors and were modeled after Rob's canny social ability as well as Sandra's ability to be sneaky and gather information.
The two also attended every Tribal Council and welcomed the Final Four to their island as they departed. Even though they didn't compete, their appearance on Island of the Idols helped them get used to new advantages, including idol nullifiers and vote blockers.
In a deleted scene, Rob pushed Sandra to climb to the top of the mountain, and he told her that she doesn't give herself enough credit. Sandra thanked Rob for pushing her because she wouldn't have done it without him. Because the two lived together on a remote island for a month and shared multiple unforgettable experiences together, many assumed the two formed a pre-game alliance before returning for Winners at War.
However, Sandra revealed that Boston Rob lied to her and said he wouldn't come back. Therefore, the two-time champion felt betrayed when she saw her former comrade and his wife return for the all-winners season.
Why Rob Mariano didn't tell Sandra Diaz-Twine about his return for 'Winners at War'
At a Season 40 premiere party, EW writer Dalton Ross asked Rob about his beef with Sandra, and the Redemption Island champ said "pre-game alliances" feels "dirty" to him.
He also didn't know the tribe divisions or the twists and didn't want to "pigeonhole" himself "into a position that could handcuff" the former winner during the game.
Additionally, Rob realized Sandra is a threat as currently the only two-time champ, and he knew "information is power." Therefore, the Boston-native didn't want to give her valuable intel that could potentially "hurt his game." Rob claimed his decision to withhold the information "wasn't anything personal," and he didn't tell close friend Tyson Apostol about his return either.
Executive producer and showrunner Jeff Probst also weighed in on their drama and said he understood Sandra's feelings because they shared an "intimate relationship" last season "and were truly producing an element of a show together."
Even though Probst said he told Rob it was a "risky" decision, he still doesn't believe it was a "calculated move" against Sandra. Watch Winners at War Wednesdays at 8 p.m. EST on CBS.