Susan Geston and Jeff Bridges Reveal Secrets to Long Marriage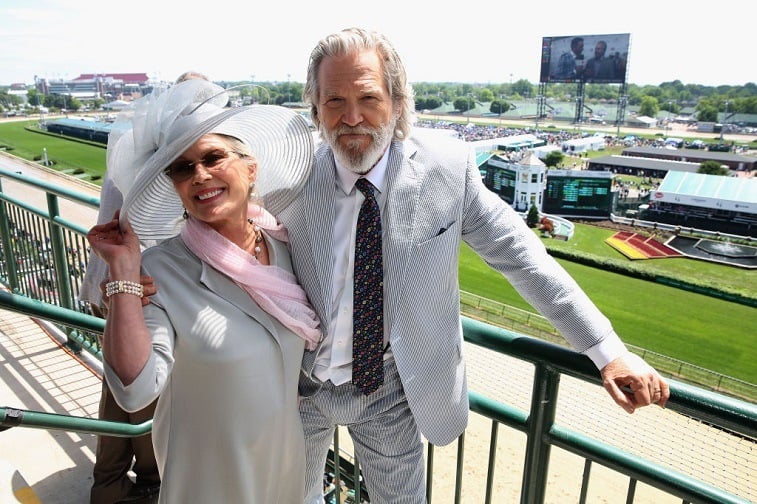 In an industry that's notorious for spawning short, unstable relationships that ultimately end in dismay, it's refreshing to see a Hollywood marriage that actually works. Married since 1977, Jeff Bridges and Susan Geston have what it takes to build a successful, long-lasting union.
She said 'no' the first time Jeff Bridges asked her out
The first time Bridges laid eyes on the blonde beauty who would become his wife, it was 1974, and they were on a movie set in Montana. He was there to portray Jack McKee in the 20th century western, Rancho Deluxe. Susan Geston was a 20-year old roadhouse waitress with two black eyes and a skinned nose. At first, Bridges assumed that she'd been injured by a brawling boyfriend. Later, he learned that Susan's bruises were sustained in a car wreck a few days before.
Despite a movie resume that included star turns in The Last Picture Show, Thunderbolt and Lightfoot, and The Iceman Cometh, the 24-year old Bridges was too shy to say hello right away. Instead, he pretended to read a magazine while stealing peeks at the waitress from Fargo. Eventually, Jeff mustered the courage to ask Susan out, and she declined.
That could have been the end of the story, but it wasn't. The pair met again at a wrap party for Rancho Deluxe, and when Jeff asked Susan for a dance, she accepted.
Love at second sight
The day after the Rancho Deluxe wrap party, Susan accompanied Jeff to view some Montana ranch property that he was interested in buying. Unimpressed by his Hollywood pedigree, Susan was charmed nonetheless by Bridges' wit, intellect, and wicked sense of humor.
A few days later, Bridges returned to Los Angeles and told his best friend, future Buffy the Vampire Slayer producer, David Greenwalt, that he was in love. The two of them rented a motor home and made their way back to Montana where Susan happily hopped aboard and moved in with Bridges at his Malibu home.
An almost-perfect love story
Jeff admits to falling in love with his to-be wife right away, but the couple has not been without conflict. After three years of living together, Susan wanted to start a family, but didn't want to do so without the commitment of marriage. Jeff had other ideas. As a young actor, Bridges often referred to marriage as "a step toward death." Sensing his reticence to marry, Susan moved out, but the couple continued to date one another exclusively.
When Susan received a good job offer and almost moved back to Montana, Bridges realized that if he let her get away, he'd always wonder about her. On June 5, 1977, a week after he proposed, the lovebirds tied the knot and have been together ever since.
Bumps and kite strings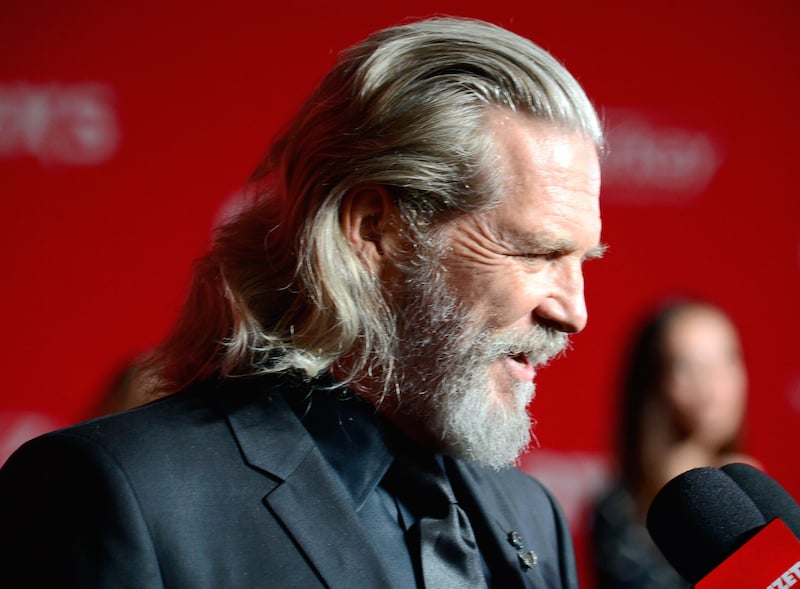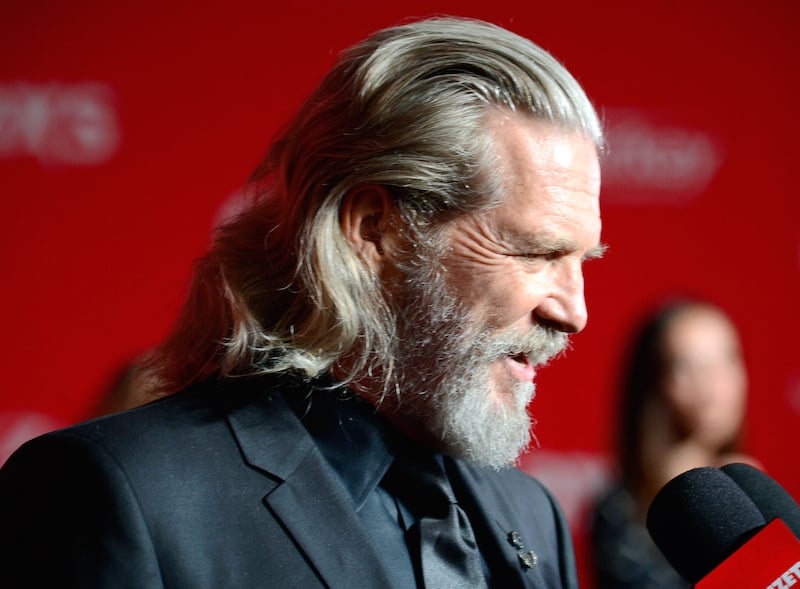 While promoting his 2017 movie The Only Living Boy in New York, Bridges explained how he and Susan deal with the emotional bumps inherent to any long-term relationship:
"This is a bump. Now, let's see if our love can grow to embrace this bump, and the bump can serve to create more intimacy between us."
In 2014, Bridges told AARP magazine that he thinks of himself as a kite and Susan as the person who holds the string so he can safely soar. Jeff's movie stand-in and long-time friend, Loyd Catlett, notes that Susan brings Jeff down to earth when he needs it. "In this business, you've got everybody telling you how great you are. In a loving way, she says, 'All right, honey, let's get down to reality.' "
Fighting fairly
During 40 years of wedlock, the couple has not been without conflict. Bridges revealed that the couple used to fight a lot before they developed a technique for defusing tension. Now, they know how to work things out without getting into a heated argument.
When the Bridges disagree, they sit face-to-face and talk things out. The trick is, says Bridges, to actively listen without interrupting while the other speaks their peace. When one talks and one listens, problems can be resolved without resorting to screaming or other rude, relationship-wrecking behavior.
40 years of fidelity
The massive divorce rate in the entertainment industry supports the notion that when constantly surrounded by pretty young actresses, married male actors are apt to cheat, explains Psychology Today. This has not been the case with Jeff Bridges.
"If you change partners every time it gets tough or you get a little dissatisfied, then you don't get the richness that's available in a long-term relationship," he told Country Living magazine. "My wife supports me, and it makes me love her more."
Before "The Dude" got married, he worried that marriage would be a mistake. Now, he says that the longer he and Susan are married, the more they grow together. "What they don't tell you about marriage is that it just keeps getting better on all levels –emotion, sex, intimacy."
"Intimacy is what we're all looking for," added Bridges. "It's kind of a big high."