Susan Lucci Reveals She's Open to an 'All My Children' Reboot Where Erica Winds Up With Jackson
It's been more than six years since the series finale of All My Children ushered in the end of an era. The iconic soap opera ran for an incredible 41 years on ABC and over that time, became a beloved treasure of daytime television. Fans felt that their favorite characters were part of their families and loved them as if they were.
And maybe the most famous of these is Erica Kane (Susan Lucci), the most popular daytime television character ever and the undisputed queen of Pine Valley. Unlike other soaps, the drama attracted a record number of male viewers in addition to females. Even real-life men weren't immune to Erica's charms.
Lucci misses Erica just as much as the rest of us. And, during a Jan. 2020 appearance of The Dr. Oz Show, she admitted she'd be ecstatic to participate in a reboot of the show.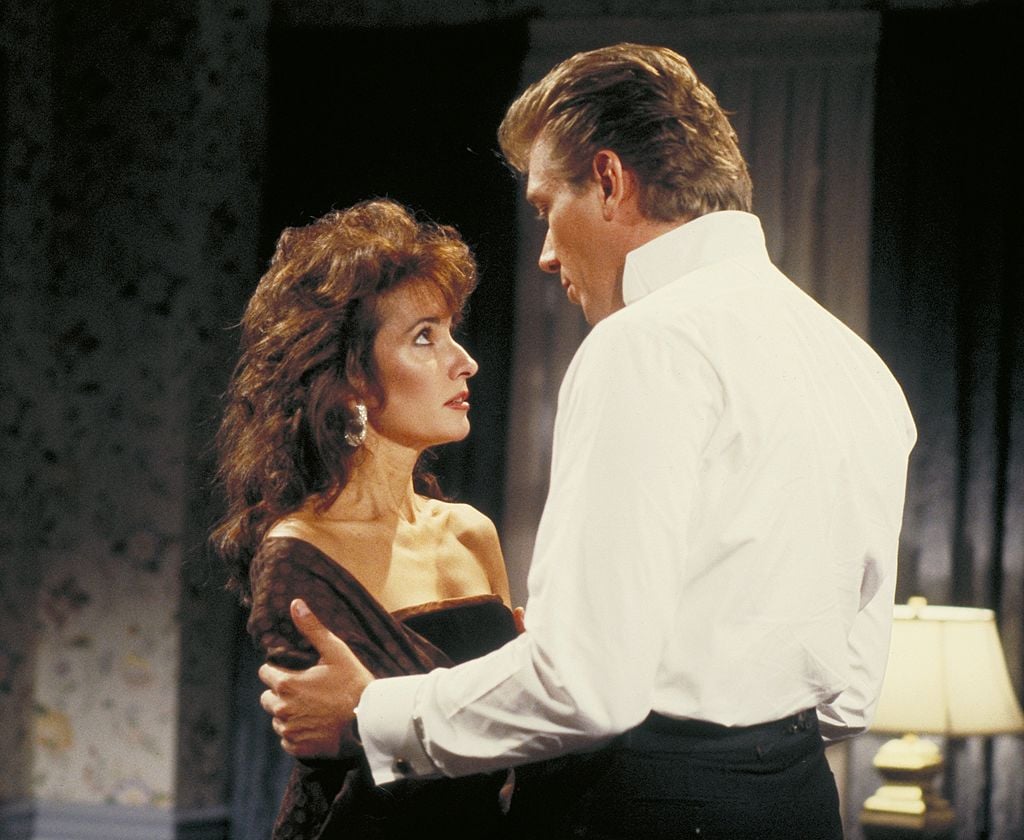 How did 'All My Children' end?
Fans were devastated to see the end of All My Children, which went off the air in 2011 and was broadcast online for two more years. But it wasn't just the end of the show they took issue with — faithful followers were also heartbroken that Erica and Jackson didn't end up together.
Ultimately, Erica was left with a choice to make in the finale: she could either marry Jackson and give up her forever dream of being in the movies, or she could put her own needs first and pursue her career. So many romantics were heartbroken when Erica chose to move to Los Angeles without him.
Susan Lucci told Dr. Oz she's willing to do an 'All My Children' reboot
It's not just that fans are upset about the way Erica and Jackson ended things — they miss their favorite show, too. And the former main characters completely understand those feelings.
On his show, Dr. Oz asked Lucci and her co-star Walt Willey, who played Jackson, if they'd be willing to consider a reboot version of the show where the lovers ended up together. Willey replied, "Well, hope springs eternal and then so it should. Every once in a while, there's rumblings and rumors. So, sure, of course there's always a chance."
And Lucci agreed with that idea. "I hope that's true," she replied. "I certainly hear those rumblings, too, on my Instagram account. Our fabulous passionate fans are still with us, Walt. They want to see All My Children rebooted."
Dr. Oz encouraged this idea, saying, what all the audience members were probably thinking. "I would love it," he said. "Do it. Do it. You all want to do it, exactly. This is all the energy of All My Children, do it."
Will 'All My Children' get a reboot?
Almost every vintage movie and show is getting a reboot these days. Even though the sun set on All My Children so recently, it was such a beloved part of daytime television that it's not surprising to hear rumors of a reboot already.
And if these two beloved co-stars are willing to participate, what's the excuse for not doing it? Maybe All My Children isn't finished like we thought.