Susie Evans Reveals How Quickly She Reconnected With Clayton Echard After 'The Bachelor'
Clayton Echard shocked Bachelor Nation during The Bachelor finale revealing he and Susie Evans were in a relationship. After the turmoil between Clayton and his final three women — Susie, Gabby Windey, and Rachel Recchia — Bachelor Nation was certain Clayton's season would end with him single. Now, Susie is revealing the details of exactly when she and Clayton reconnected after leaving Iceland.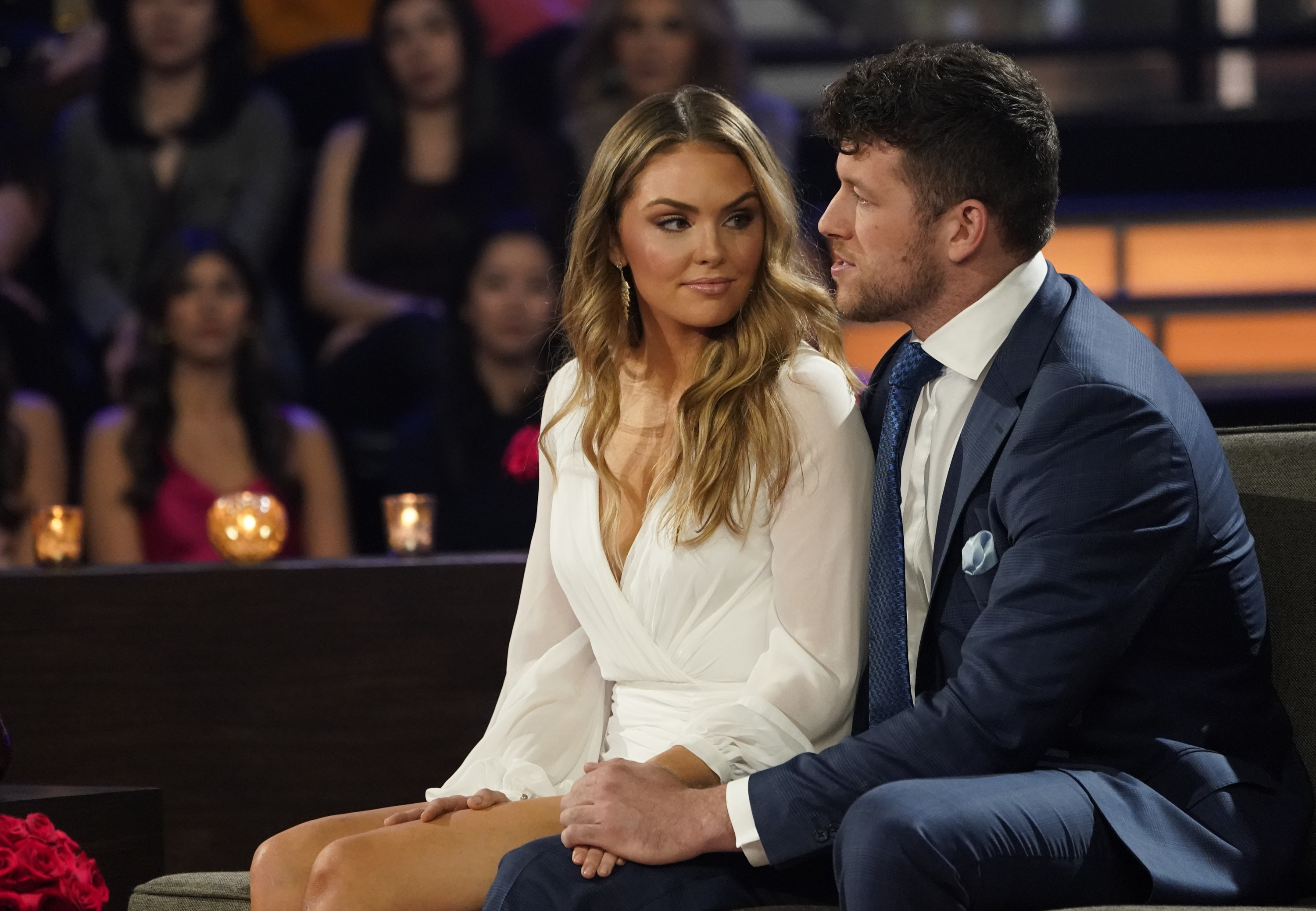 Clayton Echard and Susie Evans are in a relationship after 'The Bachelor'
During The Bachelor Season 26 finale, Clayton broke up with Gabby and Rachel simultaneously during their trip to Iceland. Most of Bachelor Nation was outraged with Clayton, who previously slept with Gabby and Rachel and told all three women he was in love with them. Regardless, Gabby and Rachel left, but Susie remained in Iceland.
Clayton sent a note to Susie via host Jesse Palmer asking her to meet in a last-ditch effort. In the end, Clayton asked Susie to give him a second chance, but she denied him. 
Still, even though Clayton left Iceland a single man, he wasn't single in the live portion of the finale. Susie was there too, ready to explain her relationship with the star of The Bachelor. 
"He's my boyfriend," Susie said playfully during the episode, revealing how she "slid into Clayton's DMs" after filming wrapped. She continued:
"I know he was following his heart and I have a lot of respect for him for doing that. But I just had to choose myself in that moment and that allowed me to take a better look and get the answers we both needed." 
Susie Evans DM'd Clayton Echard almost immediately after she got her phone back
As Susie explained on Nick Viall's podcast The Viall Files, the time she needed to "take a better look" wasn't long. When asked how quickly she reached out to Clayton, Susie said: "I got my phone back, called my parents, and DM'd Clayton in the airport [the day I got back]." 
"I didn't DM him with the intention of starting a relationship," Susie clarified. Instead, she said: "Are you OK? I will respect your boundaries, whatever they are, but if you wanna have one more candid conversation, here's my phone number. Give me a call."  
Clayton called that night and he and Susie spoke for "five hours." As Susie explained to Nick, she and Clayton were "comparing notes" regarding their time on the show.
They continued talking for several weeks learning more about each other and discussing their compatibility. "We stayed on the phone for like five hours for weeks … just talking with no expectation," said Susie. Eventually, she was the one to ask Clayton to officially be her boyfriend. 
'The Bachelor' couple is 'in a good place'
It's been four months since the drama between Clayton and Susie unfolded in Iceland. But today, she says they're in a "good place" where they can "laugh about those things."
Susie also said she was never mad at Clayton for what transpired on the show. She admits she doesn't know if she could have done better in his situation.
According to Susie, Clayton is ready to "get down on one knee tomorrow," but she says, "Please don't." Stay tuned to Showbiz Cheat Sheet for updates on Susie and Clayton's relationship. 
RELATED: 'The Bachelor': Clayton Echard Believes 'Real World' Dating Rules Don't Apply on the Show