'Suspicion' Season 1 Episode 1 Recap: 'Persons of Interest'
Practically everyone's a suspect on Suspicion, a new original series from Apple TV+. Seemingly ordinary Brits with no connection to each other, except for spending one night in the same hotel, are scrutinized following the kidnapping of Uma Thurman's on-screen son. Without further ado, here's a recap of Suspicion Season 1 Episode 1: "Persons of Interest."  
[Spoiler alert: This article contains spoilers from Suspicion Season 1 Episode 1: "Persons of Interest"]
'Suspicion' Season 1 Episode 1 recap: A kidnapping video goes viral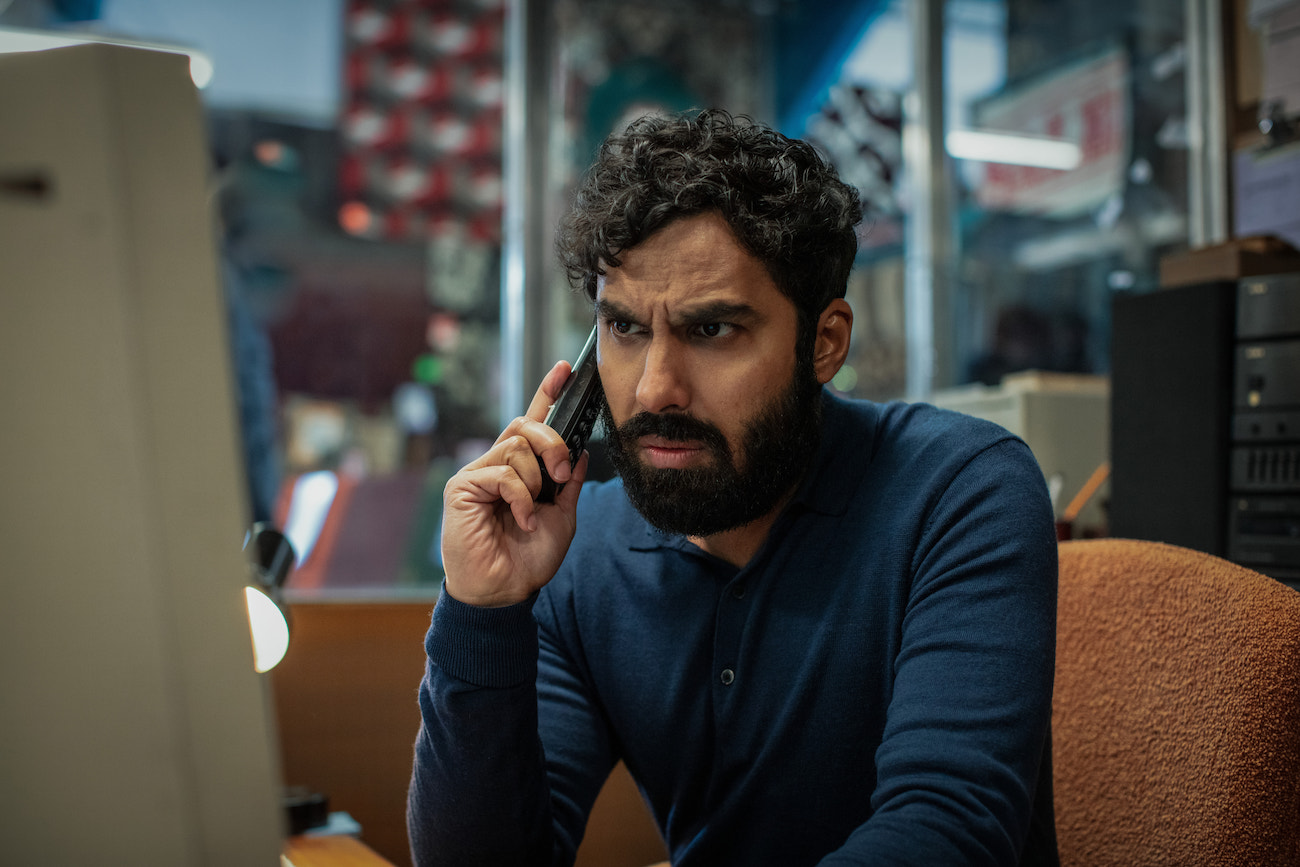 The premiere episode of Suspicion began streaming on Feb. 4, 2022, according to Apple TV. It opens with a young man, later identified as Leo Newman (Gerran Howell), stuffed inside a suitcase in a hotel hallway. 
The perpetrators disguise their faces using plastic masks of British royals such as Queen Elizabeth II and Prince Charles. Not long after footage of the kidnapping is uploaded to a site called Go Leak and it goes viral. 
Meanwhile, the FBI and London police try to track down the masked kidnappers. They know the young man in the video is Leo Newman, son of Katherine Newman (Therman), a prominent businesswoman behind one of the world's largest communications firms.
Katherine meets with agents Owen Nielsson (Ross McCall) and Scott Anderson (Noah Emmerich) before finding whatever they can about four persons of interest. 
The police take 3 people in for questioning
While the kidnapping video gains more traction online and law enforcement tries to locate Newman's son four people in and around London go about their lives. 
It's a normal day for Tara McAllister (Elizabeth Henstridge). She takes her daughter to school before heading off to teach a class at a prestigious university. The same can be said for Aadesh Chopra (Kunal Nayyar). He reluctantly agrees to fix his father-in-law's office computer.
However, it's not just another day for Natalie Thompson (Georgina Campbell). She's getting married to her lawyer fiance. 
After paying off her mom's debts she mysteriously sneaks off when she's supposed to be putting on her wedding gown. What does she do? Get a bag of cash and a burner phone before returning home. 
Meanwhile, Sean Tilson (Elyes Gabel) disembarks a London plane after changing his appearance in the bathroom. He gets through security with a fake passport and American accent while armed police look for him. 
Finally, police question Tara, Aadesh, and Natalie, who is still in her wedding gown. Interviewed in separate rooms, offering varying levels of cooperation, their movements in New York City are put under a microscope. 
It appears Natalie's somehow involved
Crucial information's revealed in the final moments of the episode. While Sean's running from the police he stops to check his phone and it appears he's tried contacting Natalie.
Did she participate in the kidnapping? How are she and Sean connected? It's unclear. 
Suspicion episodes 1 and 2 are available to stream on AppleTV+. A new episode drops every Friday.