'Suspicion' Season 1 Episode 3 Recap: 'Strangers'
Suspicion Season 1 Episode 3: 'Strangers' has Natalie Thompson returning to the police station while everyone else tries to go back to their daily lives.
Apple TV+'s thriller series is back with another new episode. In Suspicion Season 1 Episode 3: Strangers," there's nothing new on the whereabouts of Uma Thurman's on-screen son. Meanwhile, things start to fall apart for the Brits police think are somehow involved. Plus, there's a new person of interest to consider. Without further ado, here's a Suspicion episode 3 recap.
[Spoiler alert: This article contains spoilers from Suspicion Season 1 Episode 3: "Strangers"]
'Suspicion' Season 1 Episode 3 recap: The authorities release Sean Tilson's name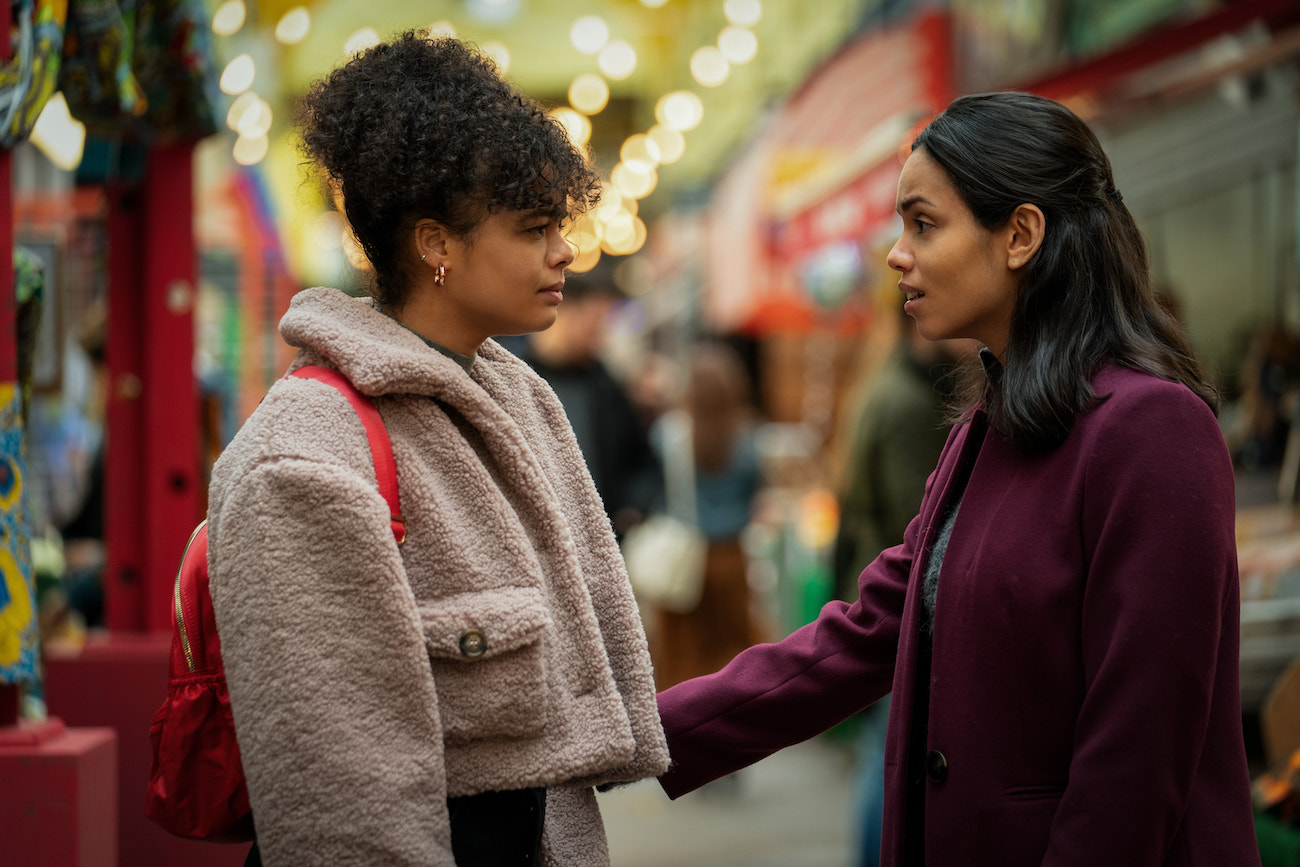 Per Apple TV, "Room for Doubt" began streaming on Feb. 11, 2022. The third installment of the series has Sean Tilson (Elyes Gabel) being named publicly. His name and photograph are released in a highly publicized press conference and splashed all over TVs and social media. 
Now back in London, England, at what appears to be an abandoned building, he has to figure out his next move. He continues to send messages to Natalie Thompson (Georgina Campbell). However, unbeknownst to him, she's being closely monitored by local police. 
Natalie Thompson, Aadesh Chopra, and Tara McAllister try to get back to normal
After being questioned and later released by authorities, Natalie, Aadesh Chopra (Kunal Nayyar), and Tara McAllister quickly see it take a toll on their lives. Not long after leaving the station does Aadesh find out that his wife doesn't want to go with him were he to move somewhere new. 
Meanwhile, Tara's seeing how the talk of her being connected to a crime is impacting her job. She's expressly told if the university where she works is mentioned with her name again she'll likely lose her job. Not to mention the talk from students, her daughter, and her ex. 
As for Natalie, her sister Monique Thompson (Lydia West) has already taken care of that mysterious bag of cash. After a meeting with Sean gets interrupted — Monique is asked by police to come in for questioning — Natalie is once again in the hot seat. 
Police bring her back in after learning she embezzled hundreds of thousands of dollars. It doesn't look good for her because, as police inform her, Katherine Newman (Therman) owns the biggest share of the company she stole from. 
So why did Natalie take the money in the first place? So her sister could go to college in New York. As she told Monique, after taking the money she started getting mysterious messages about paying it back.
A fourth individual becomes a person of interest in 'Strangers'
Just as the episode's winding down there's a new development. While Natalie's at the station assuring Monique everything is going to be OK the police take their investigation in a new direction. They add a new name to the mix. 
Eddie Walker, played by Tom Rhys Harries, is a student who could potentially be connected to Leo's disappearance. He's at a party when he's picked up by police. 
Does this mean he'll be the new focus as opposed to Aadesh, Tara, Natalie, and Sean? Fans will have to see what happens next on Suspicion. 
Suspicion is streaming on AppleTV+ with a new episode dropping every Friday. 
[Correction: An earlier version listed the episode title as "The Devil You Know".]