'Suspicion' Season 1 Episode 4 Recap: 'The Devil You Know'
Apple TV+'s original thriller is back with another installment. In Suspicion Season 1 Episode 4: The Devil You Know," Katherine Newman (Uma Thurman) takes matters into her own hands after authorities fail to catch Sean Tilson (Elyes Gabel).
[Spoiler alert: This article contains spoilers from Suspicion Season 1 Episode 4: "The Devil You Know"]
'Suspicion' Season 1 Episode 4 recap: Natalie works with police to capture Sean Tilson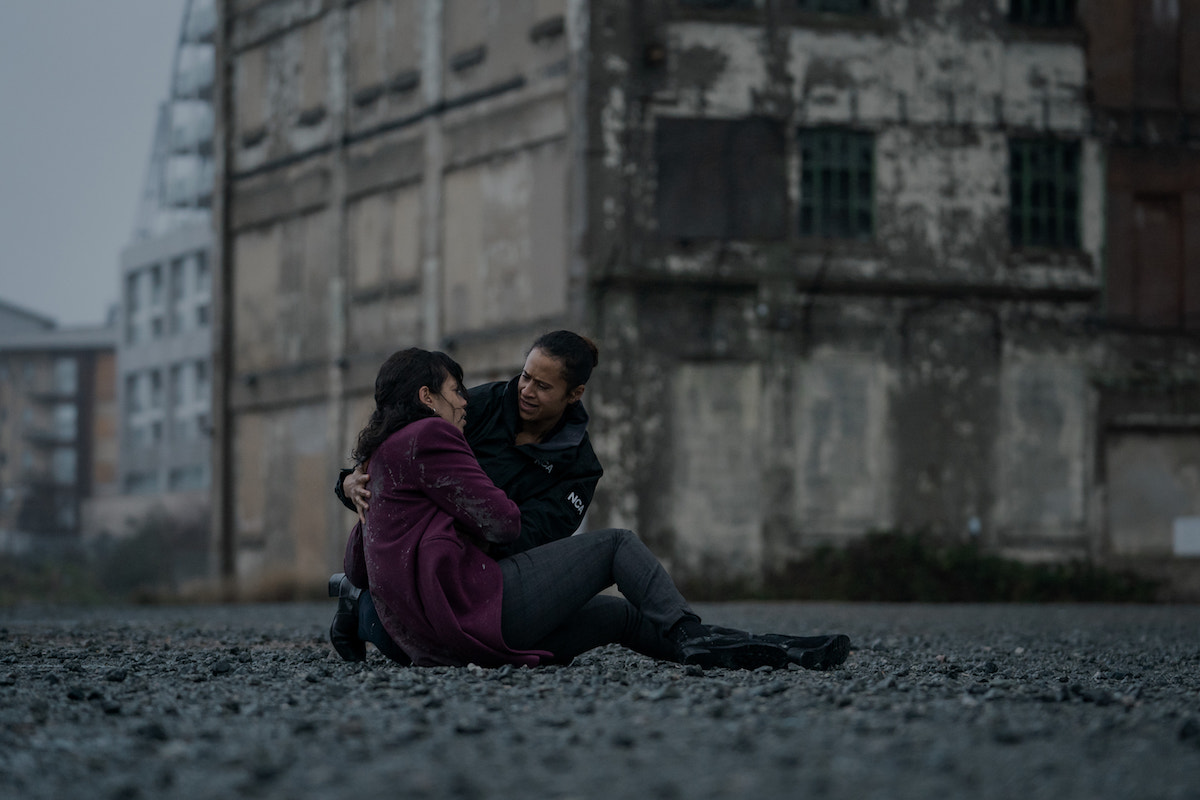 According to Apple TV, "The Devil You Know" began streaming on Feb. 18, 2022. At this point in the series, Sean's still evading police. Meanwhile, authorities question Natalie Thompson (Georgina Campbell) again. 
The police want her to set up a meeting with Sean and she reluctantly agrees. She goes to the meeting place, an abandoned building, where Sean arrives on a motorcycle. Police wait nearby as Natalie hands him an envelope of cash. 
After taking the money Sean shoots Natalie who is, unbeknownst to viewers at the time, is wearing a bulletproof vest. He drives away and manages to lose the authorities. 
Katherine Newman releases a statement but it doesn't go as planned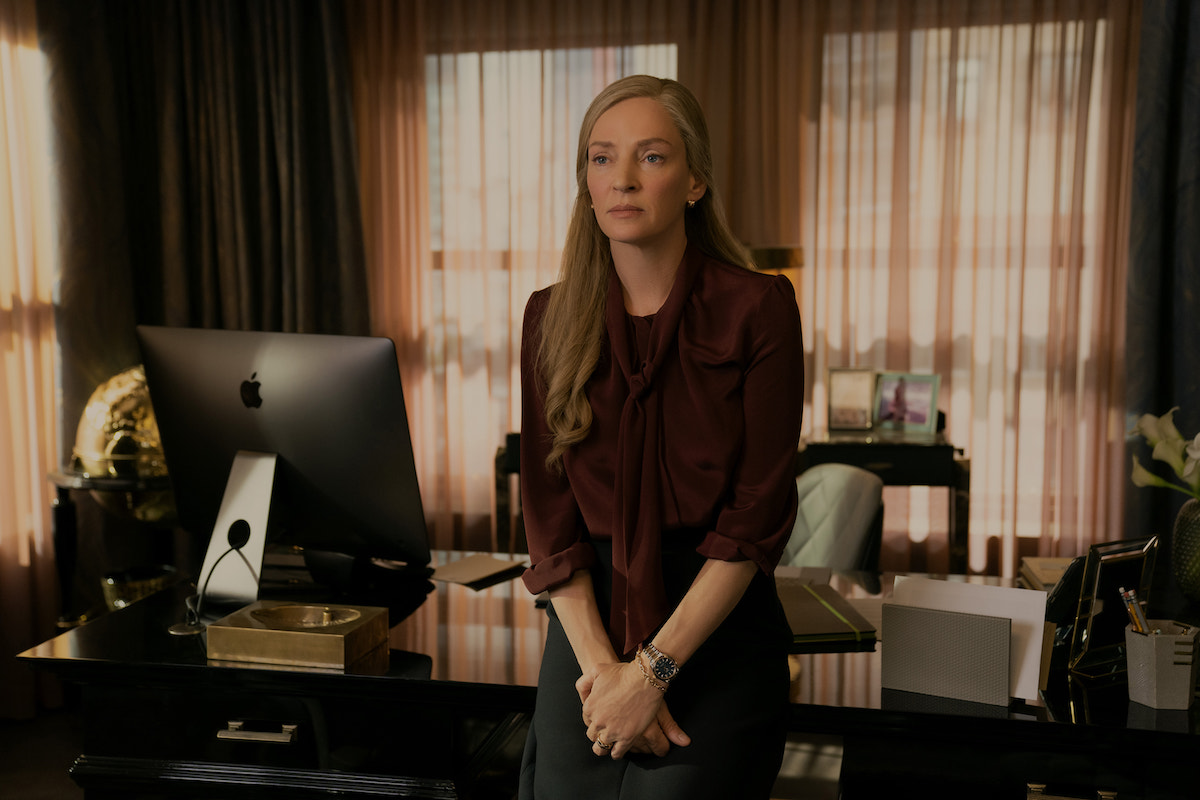 The failed attempt to catch Sean makes Katherine act. No longer will she sit idly by while the police try to find her son, Leo Newman (Gerran Howell). So she relies on her communications background to do what she does best. 
She handpicks an employee to read a statement on her behalf. Just as the press conference is winding down something happens to nearby TV screens. Again Katherine's told to tell the truth. Time is running out. 
Now, as opposed to the previous hacking incident, there's a picture of an unknown man instead of Leo. That's not all. Computers at Katherine's office are also hacked. 
As events unfold, Katherine and Martin Copeland (Robert Glenister), an executive at her company, exchange a look suggesting there might be more to the story. 
Natalie Thompson, Monique Thompson, Aadesh Chopra, Eddie Walker, and Tara McAllister are kidnapped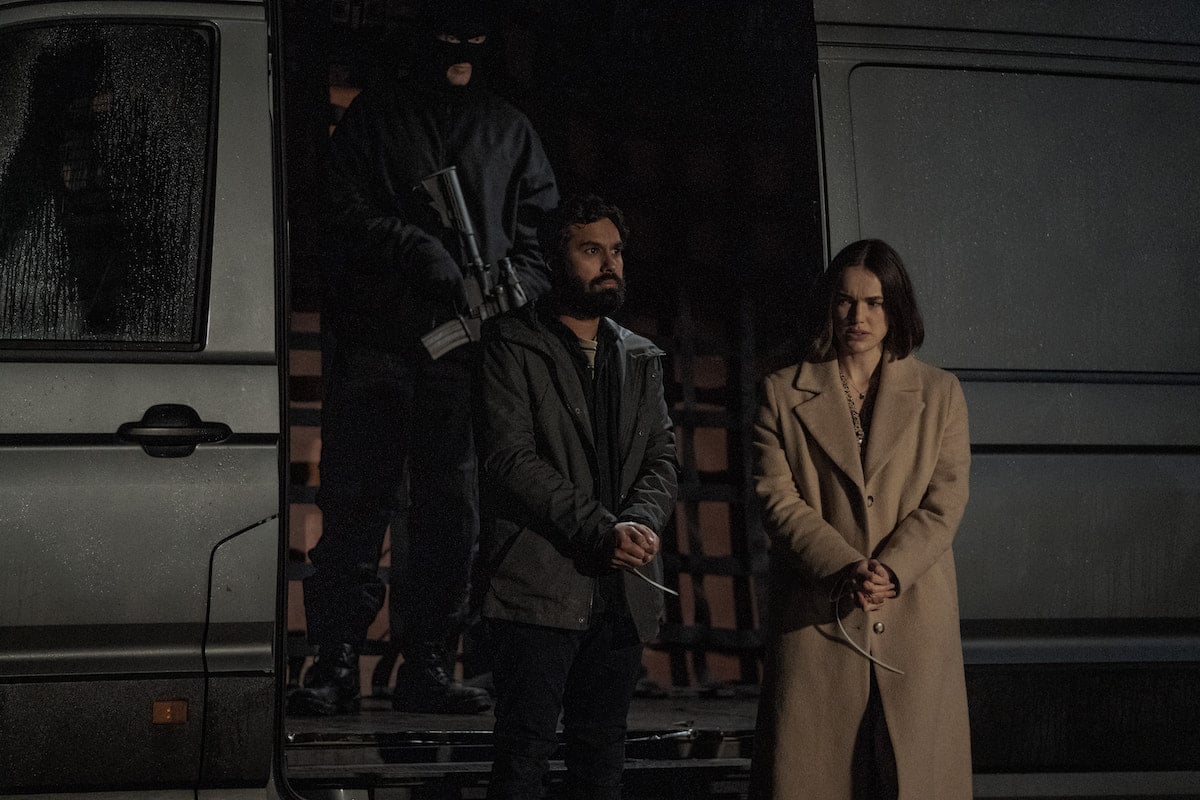 All this time Eddie Walker's (Tom Rhys Harries) at the local police station. Like the others, he is released and surveilled. Once again, Scott Anderson (Noah Emmerich) disapproves. 
Upon his release, Eddie tracks down Aadesh Chopra (Kunal Nayyar). He says they should work together to clear their names. So they go in search of Tara McAllister (Elizabeth Henstridge) and Natalie. 
Along the way, a mysterious black van appears on the streets of London. Outside Tara's house, Eddie and Aadesh are forced inside the van where they're met by Natalie and her sister, Monique Thompson (Lydia West). Moments later Tara joins them. 
Unbeknownst to them, the police are no longer watching their every move. Scott convinced his higher-ups in London to focus all of their surveillance efforts on Sean. So they have no idea Eddie, Aadesh, Tara, Natalie, and Monique are at an airport hangar with guns to their heads being questioned about Leo's whereabouts. 
Surprisingly it's Sean who comes to their rescue. He arrives on the scene and shoots their kidnappers. 
Not all of them make it out alive. In the crossfire, Natalie's sister, Monique, is shot and killed. Unfortunately for Natalie, there's no time to do anything but grab Monique's bracelet and drive away in Sean's car with the others.
Suspicion is streaming on AppleTV+ with a new episode dropping every Friday.