'Suspicion' Season 1 Episode 6 Recap: 'Be the Gray Man'
In 'Suspicion' Season 1 Episode 6: 'Be the Gray Man,' the suspects get schooled on how to be invisible as they gear up to confront Martin Copeland (Robert Glenister) in New York City, New York.
Everyone is trying to be invisible in Apple TV+'s Suspicion Season 1 Episode 6: "Be the Gray Man." While Katherine Newman (Uma Thurman) does her best to assure a client she has everything under control the five suspects prepare to leave England for New York. 
[Spoiler alert: This article contains spoilers from Suspicion Season 1 Episode 6: "Be the Gray Man"]
'Suspicion' Season 1 Episode 6 recap: Everyone contacts their loved ones despite Sean's urging not to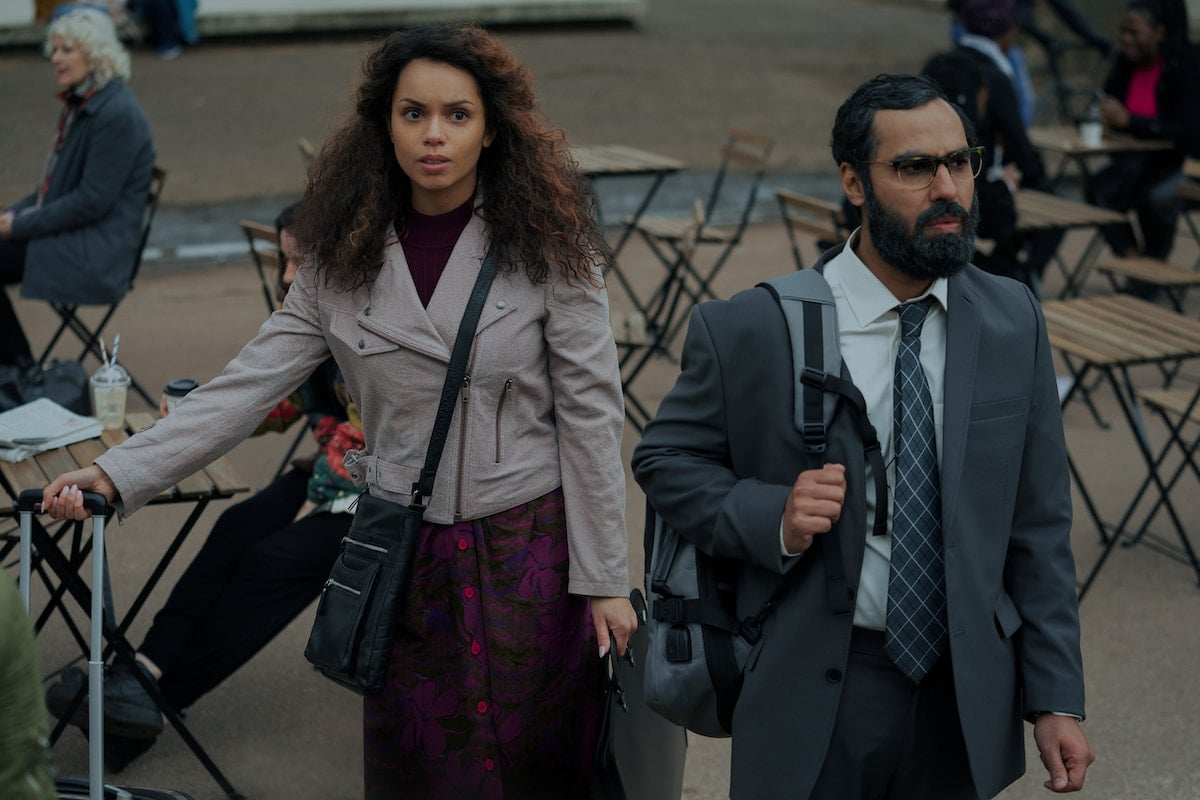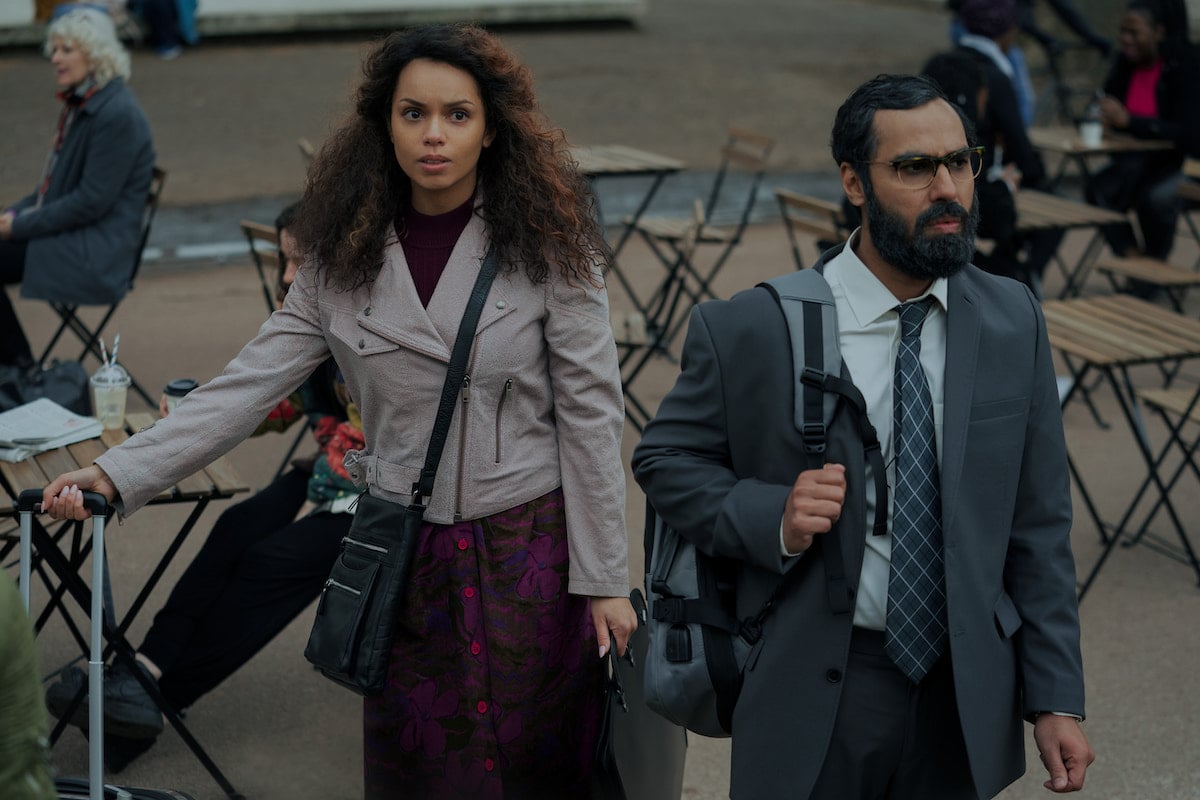 Streaming since March 4, 2022, according to Apple TV, "Be the Gray Man" follows Tara McAllister (Elizabeth Henstridge), Eddie Walker (Tom Rhys Harries), Natalie Thompson (Georgina Campbell), and Aadesh Chopra (Kunal Nayyar) as they return to London, England. 
After leaving the cottage and hitting the road they go over Sean Tilson's (Elyes Gabel) tips for hiding in plain sight. In addition to changing their appearance and not making eye contact, Sean tells them that under no circumstances are they to contact their families. But, of course, everyone — except him — does. 
Eddie calls his mother. Tara gets off a London-bound train early to see her daughter. Aadesh surprises his wife at work. Natalie tries arranging a meeting with her mother only to realize the man she was supposed to marry shared the details with the police. 
Eddie isn't who he says he is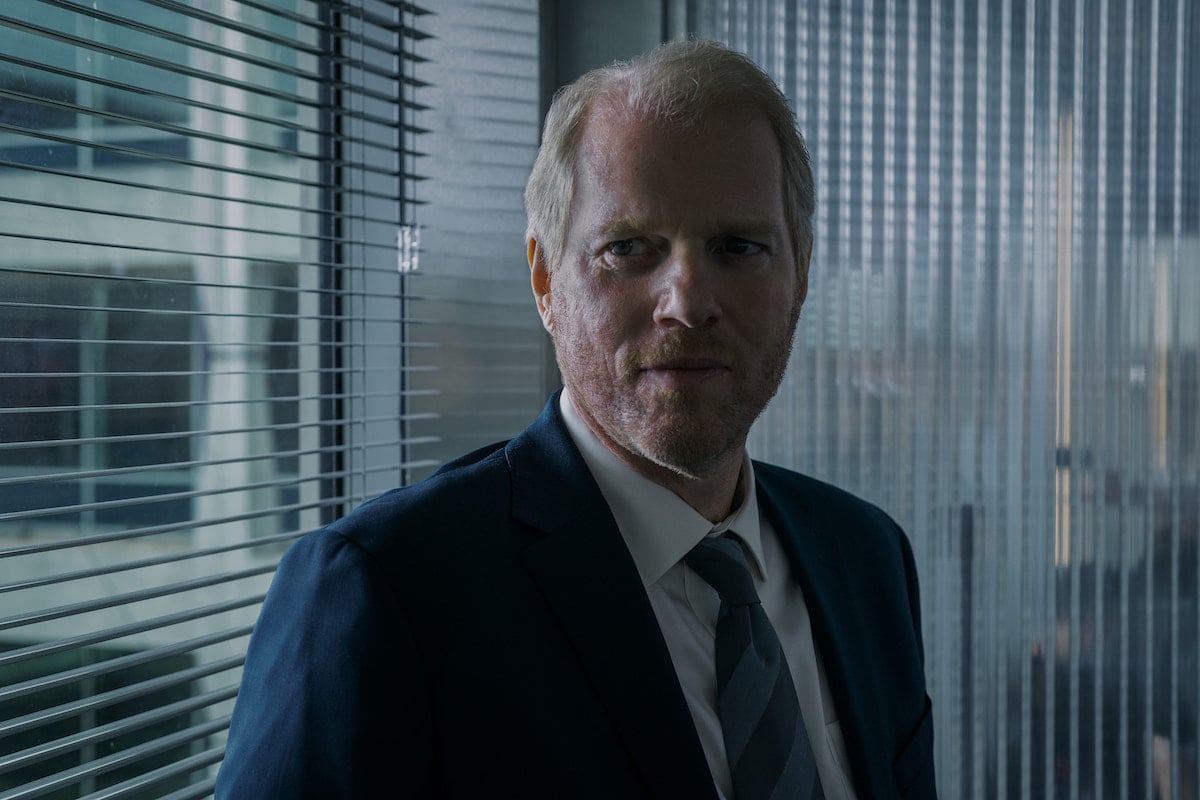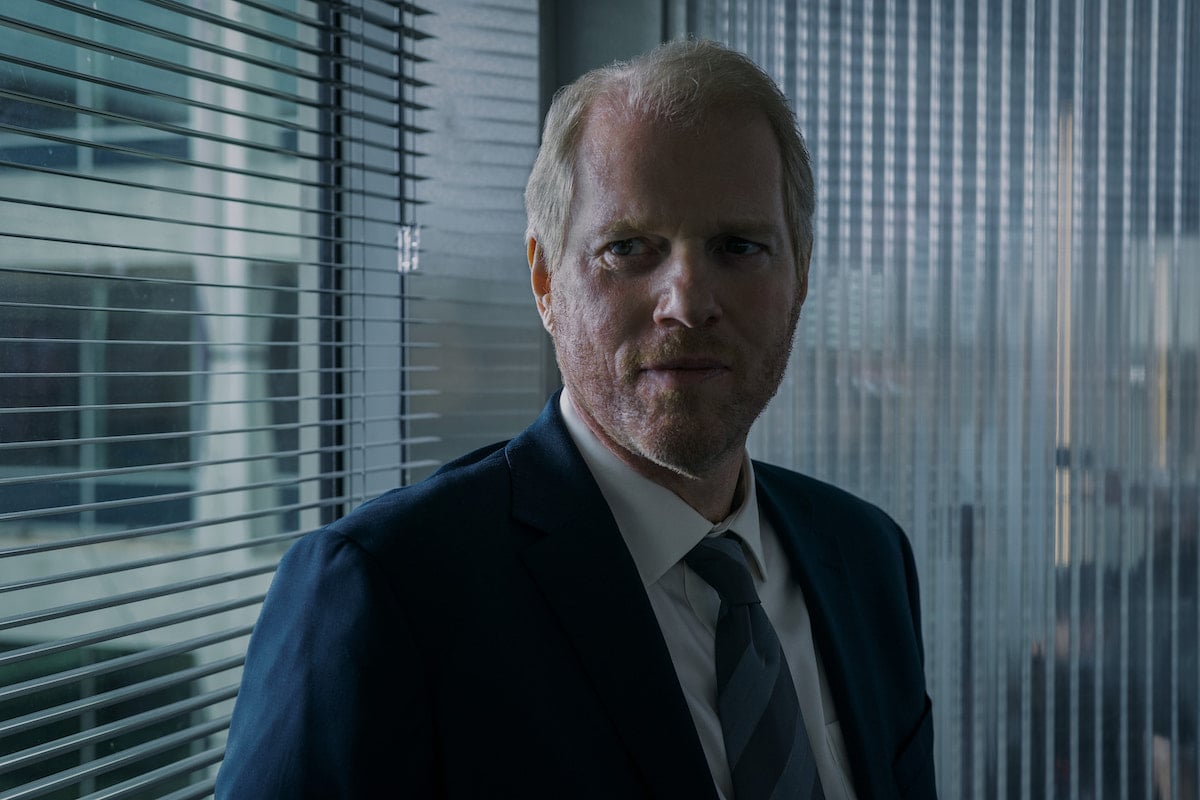 Tensions rise after Monique Thompson's (Lydia West) body is discovered. Vanessa Okoye (Angel Coulby) and FBI agent Scott Anderson (Noah Emmerich) argue at the crime scene. 
Vanessa accuses Scott of being involved because the airport hangar is devoid of all physical evidence except Monique's blood. Scott, of course, denies any involvement. 
Later, Scott learns Vanessa's been keeping something from him. Eddie isn't exactly a student at Oxford University. He's law enforcement, a man on the inside sending information back to local authorities as he travels with Aadesh, Tara, Sean, and Natalie. 
That means Eddie being brought to police headquarters and questioned had been all for show. Meanwhile, Sean becomes even more suspicious of Eddie. When the two go to get new passports Eddie buys them more time. 
Possibly as a way to say thank you, Sean says Eddie can call his mom on a burner phone. What he doesn't know is that Eddie calls the police and leaves them a coded message. 
Authorities decide to follow the group to New York City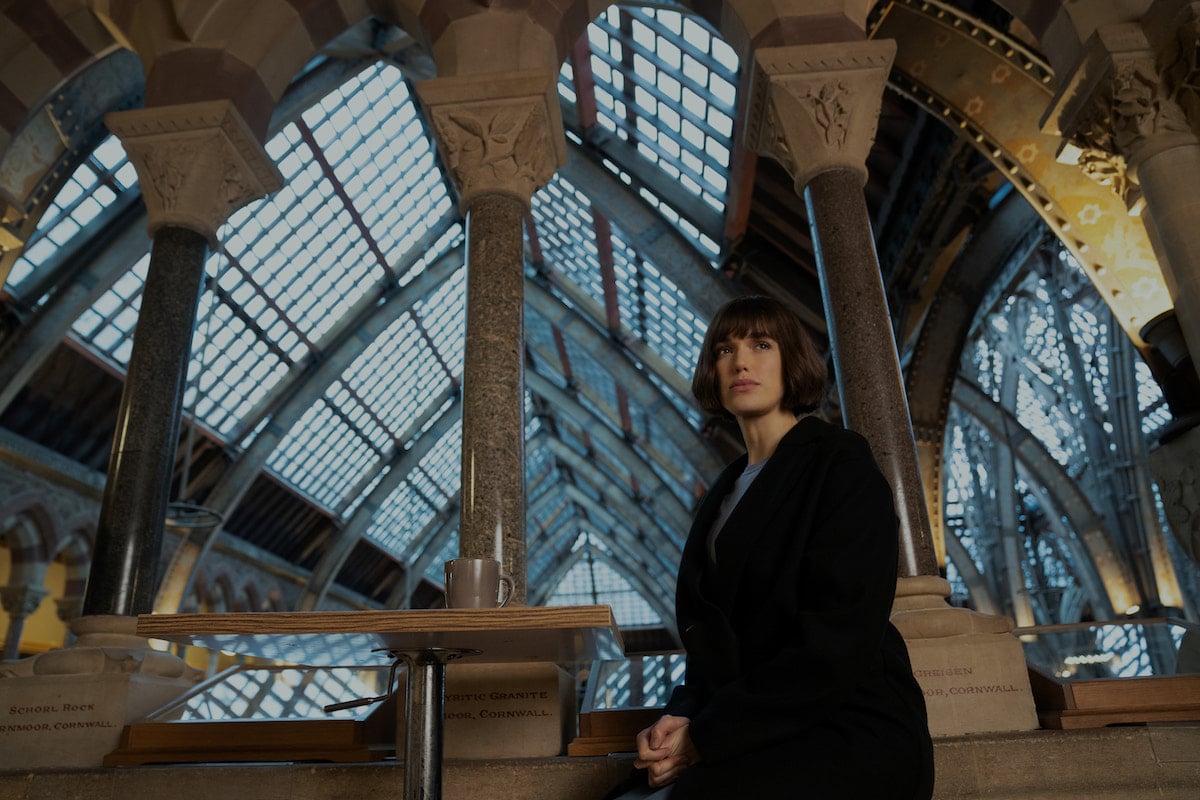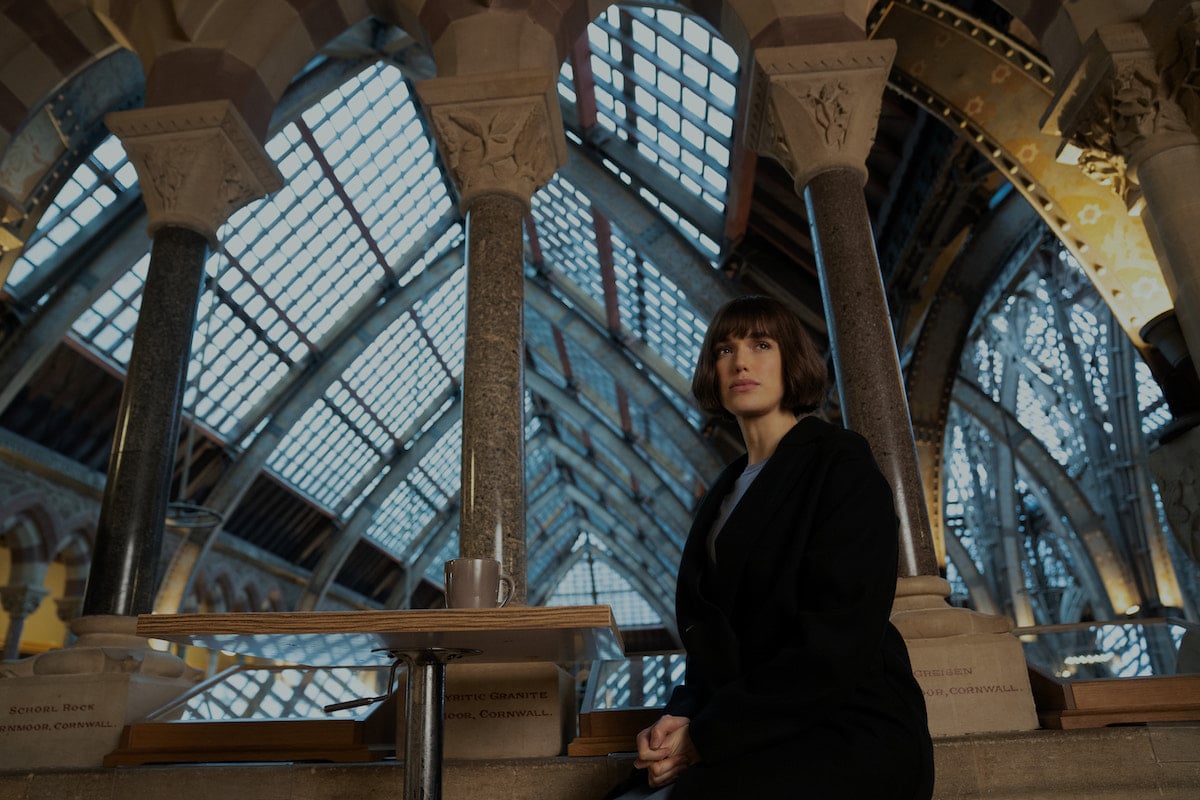 While Katherine meets with a client in Central Park to assure them the truth as they know it won't see the light of day, the five suspects are on their way to the city. But the police have a decision to make. After spotting Aadesh at a London airport they can either pick him up or follow him. 
Vanessa and Scott convince higher-ups to let Aadesh — and what they assume is the others — continue. Meanwhile, Sean has instructed everyone to take different routes to New York City. Their plan is to meet in Washington Square Park with the goal of learning more about Katherine's colleague, Martin Copeland (Robert Glenister). 
Similar to previous episodes of the series, "Be the Gray Man" ends with yet another twist. This time it involves Sean. Upon the group's arrival in New York City, Sean gets in a car only to be met by Martin who asks, "All set?"
Suspicion is streaming on AppleTV+. A new episode is released every Friday.