'Suspicion' Season 1 Episode 8 Recap: 'Unmasked'
The finale of Apple TV+'s Suspicion is here. At last, in Suspicion Season 1 Episode 8: "Unmasked," the suspects and Katherine Newman (Uma Thurman) get answers.
[Spoiler alert: This article contains spoilers from Suspicion Season 1 Episode 8: "Unmasked"]
'Suspicion' Season 1 Episode 8 recap: Katherine Newman tells the truth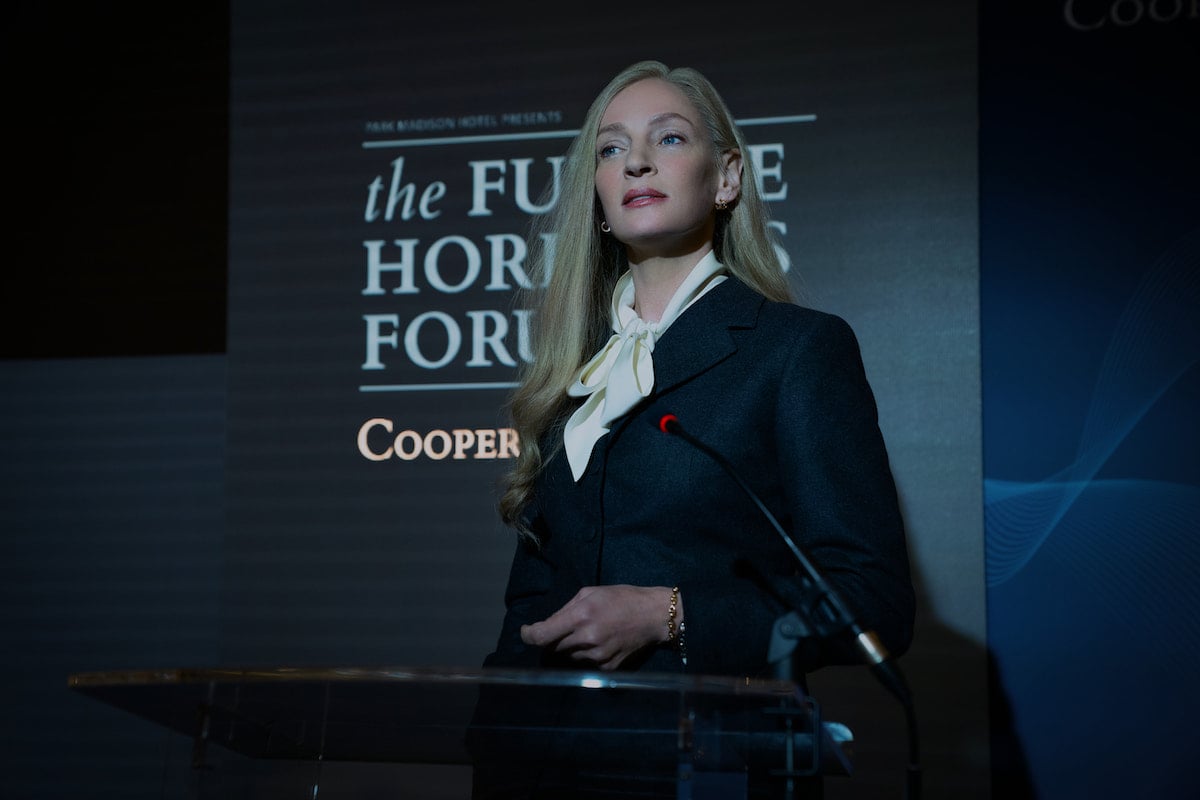 In "Unmasked," which began streaming on March 18, 2022, according to Apple TV, a 60-minute countdown begins in Times Square with video footage of Katherine's son, Leo Newman (Gerran Howell).
In that hour a lot happens. Katherine sits next to Martin Copeland's (Robert Glenister) dead body after refusing to leave the hotel that serves as the headquarters for her company.
Later, she watches an old clip of her naming Leo as her successor. She lingers over the part where he takes the stage and tells the audience he's going to do things his own way.
Finally, Katherine does what's been asked of her repeatedly; to tell the truth. Sitting alone in her office she gives a local news station all the details.
Her face is on every screen in Times Square as she recounts discrediting scientist Eric Cresswell (Karl Johnson) and his report on climate change in the '90s. She explains her company, on behalf of a client, "created a strategy of disinformation" and "undermined the facts."
Leo Newman staged his own kidnapping with Tara McAllister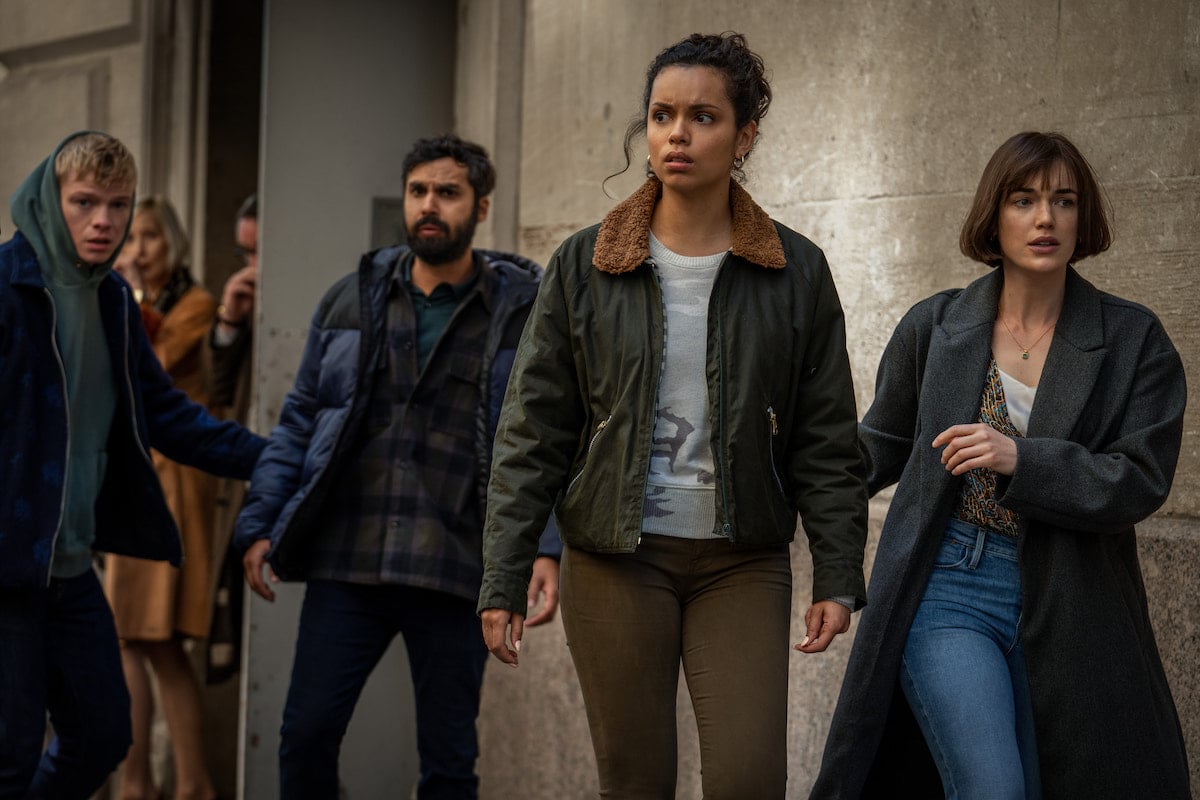 While Katherine gives the public answers, all of the pieces come together for Aadesh Chopra (Kunal Nayyar), Tara McAllister (Elizabeth Henstridge), Natalie Thompson, (Georgina Campbell), and Eddie Walker (Tom Rhys Harries).
They end up in Katherine's first-ever office. Standing there is Leo. He's pointing a gun at everyone as they enter but soon he's embracing Tara. They were in on it from the beginning. But, as Tara said, the plan only went as far as them being released from police custody. The rest was "reacting."
She explains that Eric is her father and, with Leo's help, they planned on restoring his name in the scientific community.
In the process, it's revealed Eddie's actually working with the police. So why were Aadesh and Natalie implicated in Leo's kidnapping? Because, as Tara explained, they knew about some of Cooper Newman PR's wrongdoings but kept the truth to themselves.
Suddenly Sean Tilson (Elyes Gabel) is in the room and he shoots Eddie. Then Katherine's on nearby screens speaking. 
Aadesh says they should tell the truth while Tara says they're the best story. She wants to go along with the public's assumption they're responsible for Leo's kidnapping.
Time has run out because the police are outside. Everyone makes a run for it leaving Eddie behind.
Leo Newman goes home while some of the suspects flee the city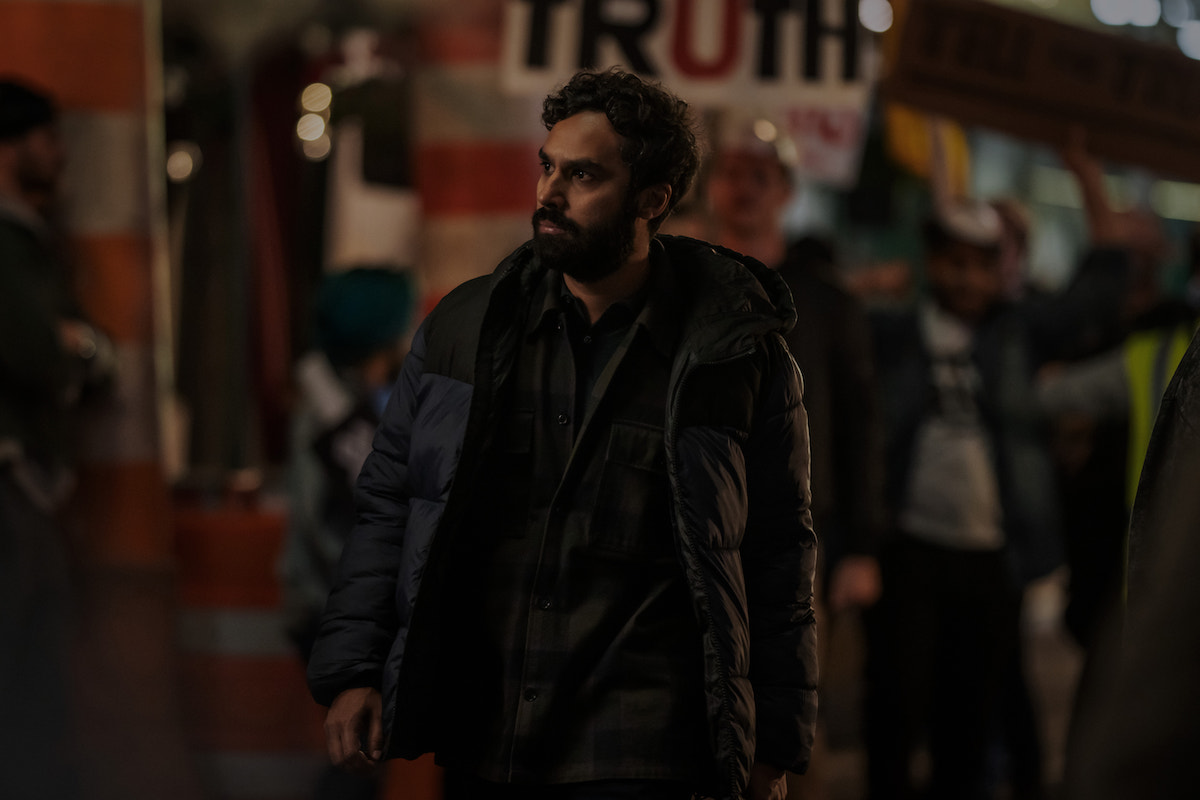 Tara, Aadesh, and Natalie weave their way through crowds trying to evade police. Natalie is caught and arrested. Aadesh and Tara end up on a boat.
Leo returns home with Katherine. In front of the press there to capture the reunion, Katherine whispers to Leo, "Telling the truth is easy," to which he replies, "Nobody can look away now."
Meanwhile, the police toast their victory. As for Sean, he gets away a million dollars richer after texting Katherine.
Watch all eight episodes of Suspicion Season 1 on AppleTV+.   
RELATED: 'Suspicion' Season 1 Episode 6 Recap: 'Be the Gray Man'