Sutton Stracke Reveals 'RHOBH' Producers Suggested She Arrange That Infamous Housewives Meeting Without Erika Jayne
ARTICLE HIGHLIGHTS
Sutton Stracke put on her detective hat during season 11 of 'RHOBH'
The 'Real Housewives of Beverly Hills' star says she is a 'glutton for punishment'
Sutton Stracke says producers suggested she call that infamous meeting sans Erika Jayne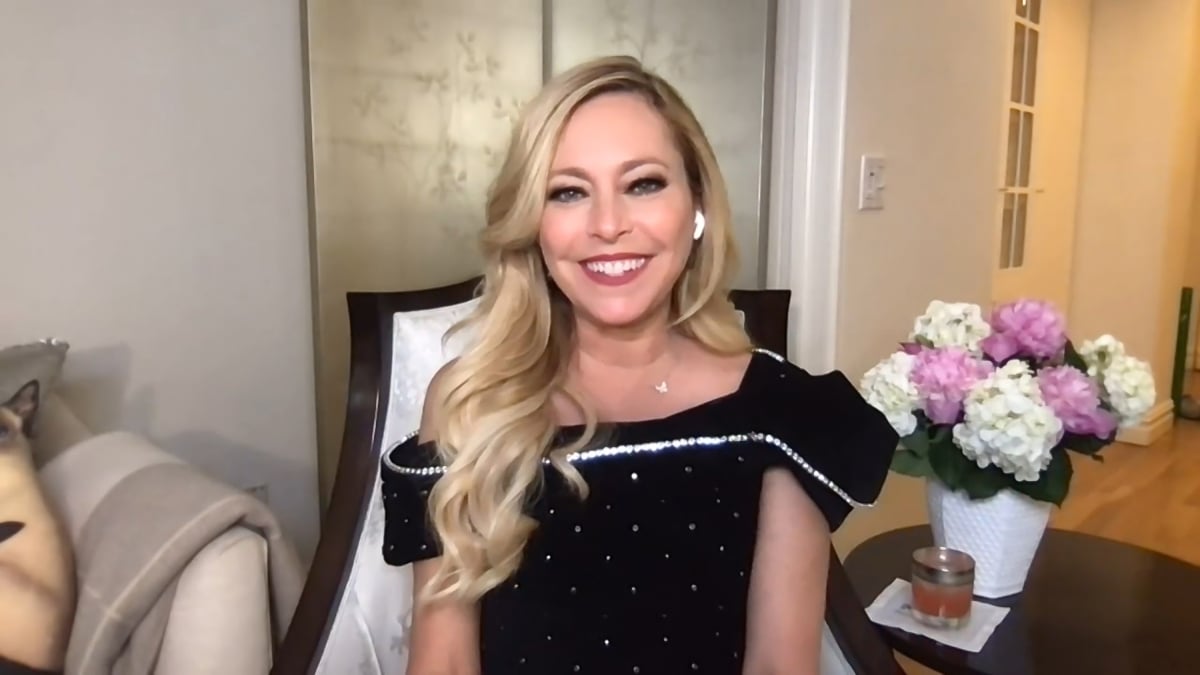 Sutton Stracke claims to be a "glutton for punishment." According to the Sutton boutique owner, that's why she just finished up her first season as a series regular on the Real Housewives of Beverly Hills.
As soon as she got her diamond, Sutton and her co-stars got caught up in Erika Jayne's divorce from Tom Girardi and his law firm's legal scandal. But when it comes to that infamous Housewives meeting without Erika, Sutton says it was RHOBH producers who suggested she arrange it.
Sutton Stracke was on the case during season 11 of 'Real Housewives of Beverly Hills'
Erika's divorce quickly took over the season 11 narrative of RHOBH when The Los Angeles Times published a scathing report about Tom's legal troubles. The article accused Tom of running his high-dollar law firm Girardi Keese "like a Ponzi scheme" for decades.
Not only did he allegedly steal millions in settlements from plane crash victims and orphans, but Tom also used his law firm to loan at least $20 million to the companies that Erika Jayne uses to run her career. That money is still unaccounted for. Which had Sutton asking "the 20-million dollar question": Where did all the money go?
The boutique owner thinks she knows the answer
The drama surrounding Tom's legal trouble and Erika's divorce filing led to interesting conversations among the RHOBH cast. Especially about how much wealthy, married women actually know about their finances.
Sutton is coming off of her own divorce from a wealthy man. And after reading the LA Times article multiple times, she noticed that there were quite a few differences between what the outlet reported and Erika's story.
According to Sutton's own investigation, she's pretty sure she knows where those millions of dollars went. Her answer is: "They spent it."
Sutton Stracke admits producers suggested the infamous meeting sans Erika Jayne
Sutton told the Los Angeles Times ahead of the season 11 reunion that when she found out Erika had filed for divorce, she "immediately felt sorry for her."
She knows that divorce is hard, especially when you've been married for 20 years.
"Divorce is sad. And I don't think any of us exactly knew why. You just instantly start going through your mind: I wonder what happened here for her to do that?" Sutton said.
She recalled that after reading the bombshell article about Tom's law firm and leaving Kyle Richards' house in La Quinta, her first call was to RHOBH production.
"When I read the article the fourth time, I got concerned because we were hearing stories from one side, and I was like, "Are we gonna keep hearing stories? On camera? Do we need an attorney to kind of help us, guide us through filming?" That was really my biggest question. And they said: "This is such a great question. Why don't you get the girls together?" Sutton revealed.
'We could be implicated'
At the suggestion of Real Housewives of Beverly Hills producers, Sutton started contacting her co-stars. Because she's a "very private person," Sutton admits she "got freaked out." Her first call was to Garcelle Beauvais.
"And then you called me and I was like, 'Oh, my God, I never thought about that. We could be implicated,'" Garcelle said. With Sutton adding, "And using the word 'alleged.'"
Sutton Stracke says women 'need to know' who they are marrying
When going through the forensics of Tom and Erika's marriage, Sutton says there's a lot of stuff to find and learn from.
She hopes that if there is a takeaway from the situation — especially for young women and any woman who is getting married — it's that "you really need to know who you're marrying."
"And you really need to have the veil lifted because you can get into a situation very easily like this," Sutton noted. "Know what you're getting into and be safe — be safe in all aspects before you get into a marriage. Because, you know, the repercussions can be very, very serious, as we're seeing."
The season 11 Real Housewives of Beverly Hills four-part reunion begins Wednesday, Oct. 13, on Bravo.