Suzanne Shepherd Knocked the 'Goodfellas' Script When She Met Martin Scorsese
If you're a fan of mob movies and TV series, you know Suzanne Shepherd as the mother-in-law. On The Sopranos, she played Mary DeAngelis, the mother of Carmela Soprano (Edie Falco). Earlier, in Goodfellas, she had taken the mother-in-law persona to the extreme as the mother of Karen (Lorraine Bracco), a Jewish girl who marries an Italian gangster.
Shepherd, a veteran stage performer and acting teacher, quit performing for more than a decade at one point of her career. When she returned, she began landing roles in major films. Her first three film credits (from 1988-89) were Mystic Pizza, Working Girl, and Uncle Buck.
Clearly, Martin Scorsese saw something he liked in those performances. Once the director began casting Goodfellas, he called in Shepherd for the first audition for Karen's mother. Looking back on that meeting on the Talking Sopranos podcast, Shepherd recalled how frankly she answered Scorsese when he asked about the Goodfellas script.
Suzanne Shepherd told Martin Scorsese he 'left out a lot of good stuff' in the 'Goodfellas' script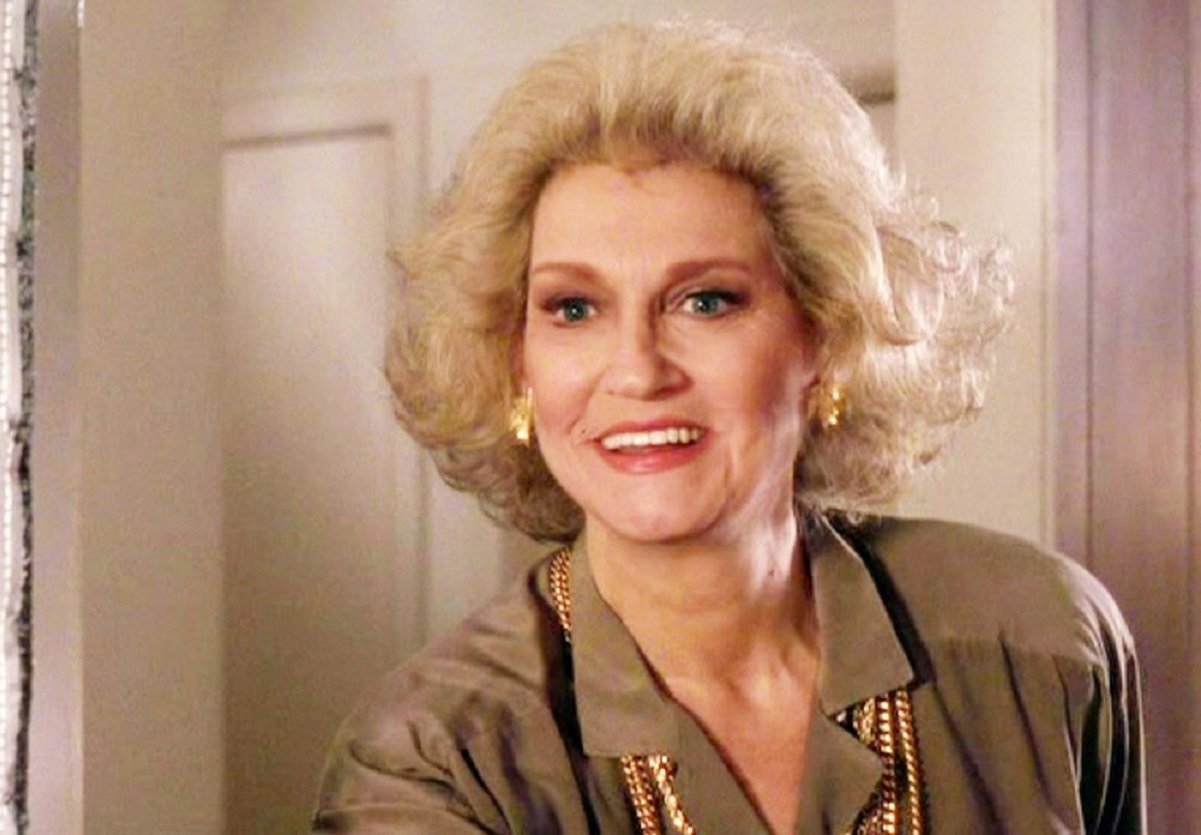 Shepherd didn't like the idea of being first in line to try out for Karen's mother. "I told my agent, 'I don't want to be the first one,'" Shepherd recalled on Talking Sopranos. But her agent insisted, and Shepherd went off to meet Scorsese. Early in the conversation, he asked how she liked the script he'd written with Nicholas Pileggi (who penned the source book Wiseguy).
"Wait till you hear this — I said, 'I don't [like it],'" Shepherd said. "'[Scorsese] said, 'Why?' I said, 'Well, you left out a lot of good stuff. Like, the Lufthansa thing was … nah, you left out so much good stuff from that book.'" Shepherd had a point, of course. Anyone who's picked up Wiseguy knows how many great stories are packed in the book.
But Scorsese wasn't making, say, an eight-hour miniseries for HBO (or even The Godfather, which ran three hours and then got a sequel). The director was shooting to come in around two hours, and he had to make a number of cuts from Pileggi's book. "He said, 'Well, if I had done it your way the movie would take 10 hours,'" Shepherd recalled.
Shepherd agreed to Scorsese's directions after she got her requests
As for the audition, Shepherd recalled it being straightforward. After she did her reading of the character, Scorsese asked her to try it again, only screaming the second time. She did, and he thanked her for her time. Yet the casting process was only beginning. Seven months passed before Shepherd learned she had the role.
Shepherd didn't recall anything out of the ordinary on the set, In fact, she said Scorsese only asked her to change her approach once. "There was a shot at the wedding and I was crying, very quietly," Shepherd said on Talking Sopranos. "There was a whole line of people in the scene. He came over to me and said, 'Were you crying?' And I said, 'Yeah.' And he said, 'Please don't.' And that was the one direction I got for the whole thing."
Obviously, Scorsese liked how Shepherd was handling the character. But Shepherd wanted a few things in return for accepting Scorsese's few notes. "I said, 'You want me to scream?' I'll do it," Shepherd recalled. "In exchange, I would like to wear curlers. He said, 'OK.' I would like to bring my husband a cup of tea and a Mallomar. He said, 'OK.'" And that's how those details made it onto the screen.