'Beautiful Mother' Naomi Judd Dead at 76: 'Lost to the Disease of Mental Illness'
Country legend Naomi Judd died at 76 and her daughters, Ashley and Wynonna Judd, shared their "profound grief" with fans.
While announcing the news country music legend Naomi Judd died at the age of 76, sisters Wynonna and Ashley Judd shared their statement of "profound grief" over the death. Without providing any specifics, they attributed their loss to "the disease of mental illness."
The tragedy comes shortly after Wynonna and Naomi reunited as The Judds for a powerful performance at the CMT Music Awards and announced their final tour would begin in fall 2022. The legendary duo was also preparing for induction into the Country Music Hall of Fame.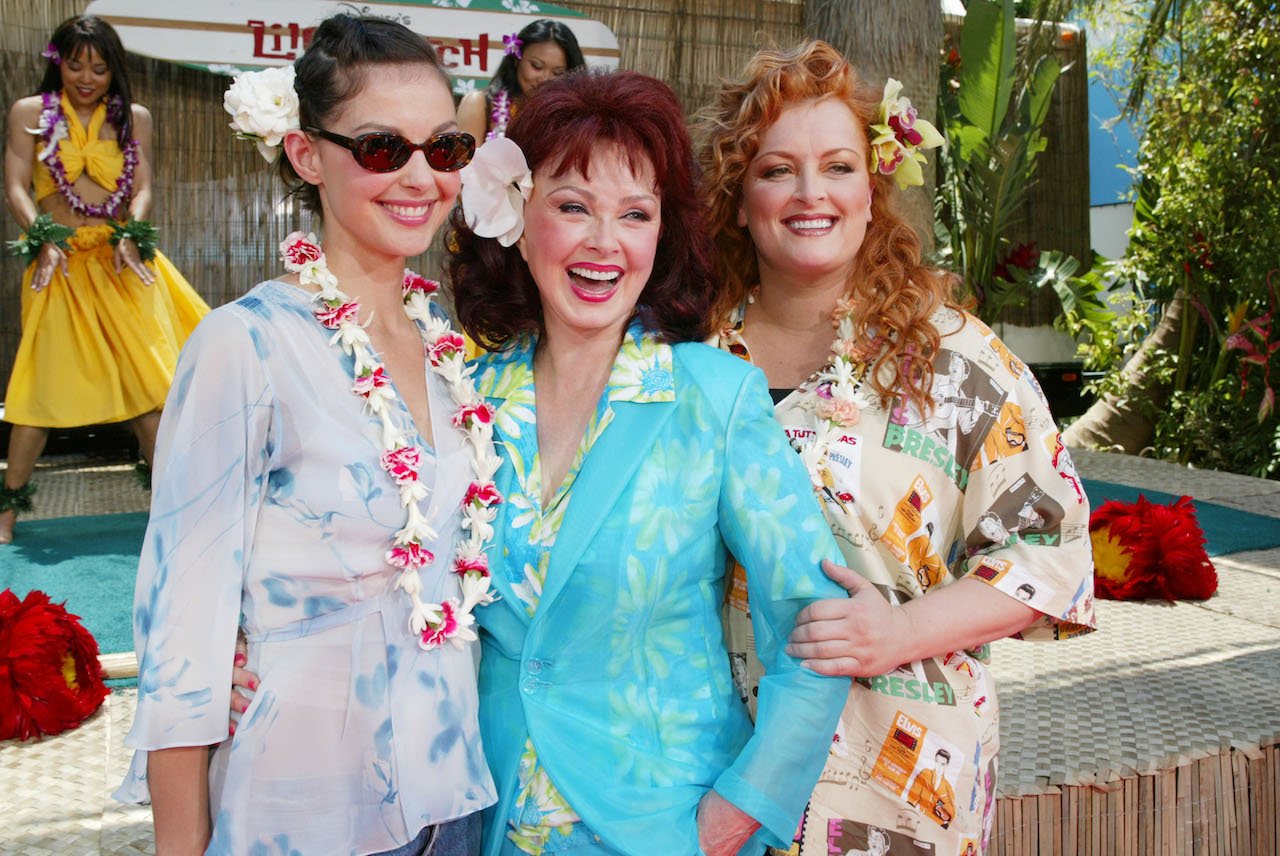 Wynonna and Ashley Judd: 'Today, we sisters experienced a tragedy' in Naomi Judd's death
On April 30, 2022, Wynonna and Ashley Judd announced the heartbreaking death of their mother at 76. "Today, we sisters experienced a tragedy," they shared. "We lost our beautiful mother to the disease of mental illness."
They are "navigating profound grief" but added, "[We] know that as we loved her, she was loved by her public."
"We are in unknown territory," they concluded.
Naomi's husband, Larry Strickland, told People, "[The] family request privacy during this heartbreaking time. No additional information will be released at this time."
The Judds were experiencing a career comeback before Naomi Judd's death
The Judds performed at the 2022 CMT Music Awards weeks before Naomi died, and that was their first televised appearance in more than 20 years. The reunion excited fans and also ignited what seemed like it was gearing up to be a comeback.
After singing their famous song "Love Can Build a Bridge" on the CMT Music Awards stage, they announced their first arena tour together in more than a decade, which was also supposed to be their last. They were going to take off for 10 dates in the fall.
Furthermore, The Judds are scheduled to be inducted into the Country Music Hall of Fame on Sunday, May 1, 2022. They were preparing for a red carpet experience to accompany that momentous occasion.
Naomi Judd called depression 'completely debilitating and life-threatening' before her death
Naomi Judd spoke about having depression in a 2016 interview with Good Morning America. "They think, because they see me in rhinestones, you know, with glitter in my hair, that really is who I am," she explained. "I'm sort of a fantasy 'cause I want to provide that for them."
But she said she "would come home and not leave the house for three weeks," staying in her pajamas and neglecting her hygiene due to her depression. She added, "It was really bad."
She spoke out about it because what she went through was "extreme" and "so deep and so completely debilitating and life-threatening," she knew some of her fans could relate.
"I have processed and worked so hard for these last four years," she stated. "If I live through this, I want someone to be able to see that they can survive."
How to get help: In the U.S. and Canada, text the Crisis Text Line at 741741 to reach a crisis counselor for support.