The Sweet Thing Kanye West Did When Kim Kardashian Found Out She Was Pregnant With North
Although Kanye West and Kim Kardashian are quite open with fans about their lives, there are still many things we do not know. In fact, a lot of small, romantic gestures that West and Kardashian do for each other could get lost in between scandals and dramatic headlines.
However, Kardashian recently opened up about a sweet thing West did for her several years ago. When Kardashian found out she was pregnant with her first child, North, her emotions were high and West found a way to calm her down.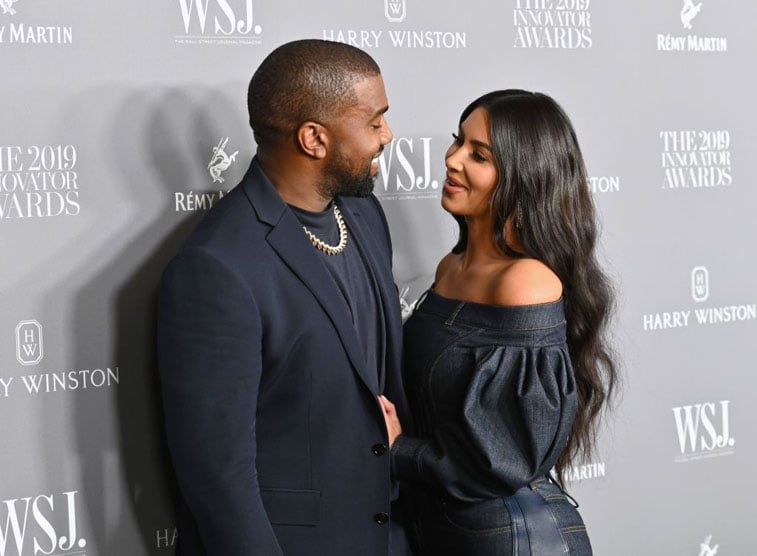 How long have Kanye West and Kim Kardashian been together?
West and Kardashian first met in the early 2000s, but they did not begin dating until 2012 after Kardashian broke up with her first husband, Kris Humphries.
"When I first met [West], we worked on a project together and there was definitely a spark, but we were in other relationships and we kept our distance," Kardashian told Access Hollywood. "And then, I think it was six months after I was newly single in like 2012, I was like, 'Why not?' Like, what am I waiting for."
West and Kardashian did not date for long. They decided to tie the knot in 2014.
The couple currently has four children together: North (b. 2013), Saint (b. 2015), Chicago (b. 2018), and Psalm (b. 2019).
What did West do when Kardashian 'was freaking out' over her pregnancy?
RELATED: Will Kim Kardashian and Kanye West Have a Fifth Baby?
Like a lot of women, the first time Kardashian found out she was pregnant was a daunting experience for her. On West's 43rd birthday on June 8, Kardashian shared a sweet story about something he did when she first found out that she was pregnant with North.
She shared a photo on social media and wrote: "Fun fact about this pic. I just found out I was pregnant with North and made Kanye fly to London for my Kardashian Kollection appearance bc I was freaking out! He took me to Hakassan and then [Haagen Dazs] to make me feel better."
West has said some sweet things about Kardashian
RELATED: Here's When the Kardashian Family Knew Kanye West Was 'The One' For Kim Kardashian
It's clear that West thinks highly of Kardashian and would do many things for her. He has actually shared sweet words about his wife several times before.
Speaking to KME-FM, as reported by E! News, before proposing to Kardashian, West said: "I'm so happy to be with her, to live this life together, and—with our relationship with God—to be able to live forever in heaven together, and also to raise a strong family that communicates truth and beauty…I love that fact that God has put her in my life—every single day."
In another instance, he also compared his relationship to that of Romeo and Juliet. In an interview with Hot 97, he shared that he and Kardashian ran into a lot of critics when they first started dating.
"I felt like when we first got together, it was like a Romeo and Juliet kinda thing where it's like she's a reality star and I'm a rapper, and people were talking about how are brands connect and what doesn't fit," West said. "And I'm just so tired of the conversation of brands, why don't we start the conversation with love?"
Is West and Kardashian's marriage currently struggling because of the pandemic?
RELATED: Kanye West's Former Bodyguard Supports Popular Rumor About the Kardashians/Jenners
The COVID-19 pandemic has put a strain on a lot of marriages around the world, and some fans speculate that Kardashian and West could be experiencing something similar.
Sources told Us Weekly that Kardashian has been feeling like "she needs space from Kanye" and the couple has been "arguing a lot."
Meanwhile, an insider shared with Page Six: "She is frustrated with Kanye and thinks he's not pulling his weight in family responsibilities. They've been staying at opposite ends of the house to keep things civil."
However, it is important to note that neither Kardashian nor West has confirmed these reports.