'Sweetie Pie's': A Look Back at Tim Norman's Criminal Past Following His Arrest in Connection in Alleged Murder-For-Hire Plot Against His Nephew
As fans wait to see the outcome of Sweetie Pie's star Tim Norman's arrest in the connection for the murder-for-hire plot against his nephew, more of Norman's criminal history is up for discussion. It's no secret to the show's fans that Norman has a rap sheet, but many are unaware of the intricate details of Norman's past crimes. The reality star's arrests include armed robbery, accusations of stalking an ex, financial crimes, and assault.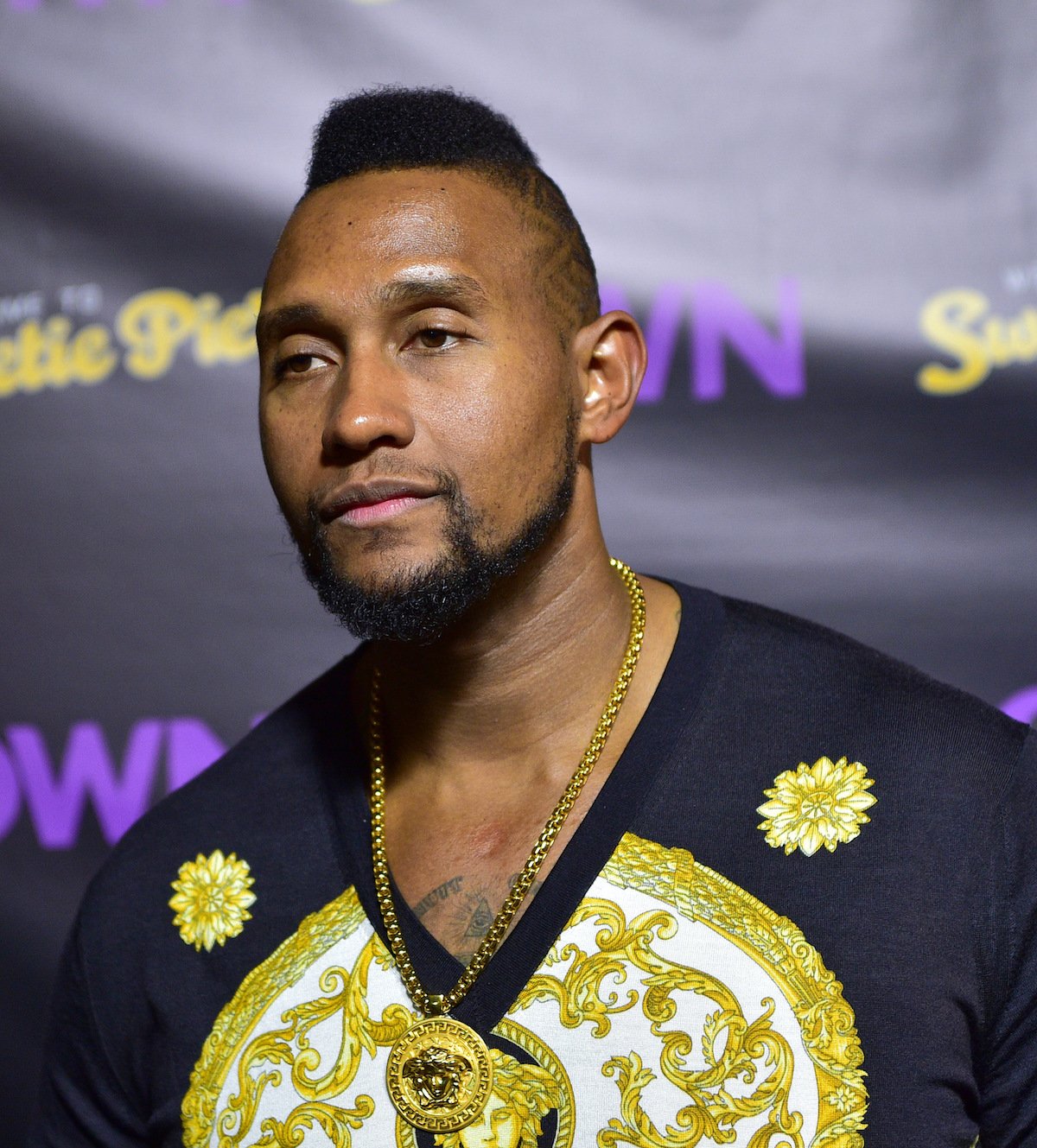 Tim Norman's arrest for armed robbery
Fans remember Norman speaking of his past on the show, often crediting spending 10 years in prison for making him want to rebuild his life free of crime.
When Norman was 17, a judge sentenced him to prison for robbing two McDonald's and an auto parts store at gunpoint. While in prison, Norman began taking up acting and theatre classes. The St. Louis Post-Dispatch spoke with Norman in 2008 about how Norman uses theatre as an outlet.
At the time, he told the publication, "I did a lot of bad things, a lot of bad things except hurt a child. When I went in, I was 17 years old."
He vowed to make permanent changes and use his release to help steer others from jail cells. 
Since his recent arrest, St. Louis residents have expressed shock. Norman became popular in the area for speaking to at-risk youth about the dangers of crime and the lasting impact criminal convictions have on one's life.
Tim Norman's mom sues him for misappropriation of funds and trademark infringement 
By the time Sweetie Pie's aired, Norman was working as the general manager at the main restaurant in St. Louis. Viewers of the show remember Norman and Miss Robbie constantly butting heads due to Norman's insistence on expansion and new policies. 
Miss Robbie famously sued Norman for $100 million. St. Louis radio station 95.5 reports that Norman withdrew "substantial sums of money" from the restaurant's business accounts and used them to open and operate restaurants in North Hollywood, California; Berkeley, and Florissant. 
Norman refused to return the funds, resulting in Miss Robbie suing him. The court document also reveals accusations of trademark and copyright infringement.
The suit was eventually settled and the two made amends.
'Basketball Wives' star Jennifer Williams accuses Tim Norman of stalking and harassment
Norman and Williams' documented their relationship on the show. At one point, the two were in talks of marriage.
Williams alleges that Norman grew increasingly angry and aggressive, claiming that she witnessed him become violent toward others on several occasions. She says Norman began stalking her after they split.
RELATED: 'Basketball Wives' Star Jennifer Williams Responds To Ex Tim Norman's Charge in Connection To Alleged Murder-For-Hire Plot Years After She Alleged He Abused Her
Due to his felony, she says she lived in fear and requested a restraining order. A judge granted Williams a temporary restraining order, which Williams documented on Basketball Wives.
Williams says the experience took an emotional and physical toll on her. 
Norman says the accusations from Williams are a lie. He says she became bitter because he would not marry her. He claims Williams made threats that she would slander him in the press and that because of her celebrity from her VH1 series, the public would believe her.
Tim Norman's arrest for the assault of an employee
Williams' allegation that Norman became aggressive and violent was deemed to be true in the eyes of the law. In a 2018 report from The Blast, court documents reveal that Norman punched an ex Sweetie Pie's chef in his face as the two argued.
The report explains that Williams was present at the restaurant on the day of the assault in question. She told police she did not see what happened, but that Norman told her he punched the man.
The victim pursued criminal charges and the District Attorney's Office agreed to charge Norman over the incident.