'Sweetie Pie's': Andre Montgomery Told Police He Believed Tim Norman Was Responsible for Burglary Before Norman Allegedly Conspired To Murder Him
The alleged murder-for-hire plot that involves Sweetie Pie's star Tim Norman against his own nephew, Andre Montgomery, gets crazier with time. Aside from a smiling mugshot, the former reality television star is remaining mum on the ordeal.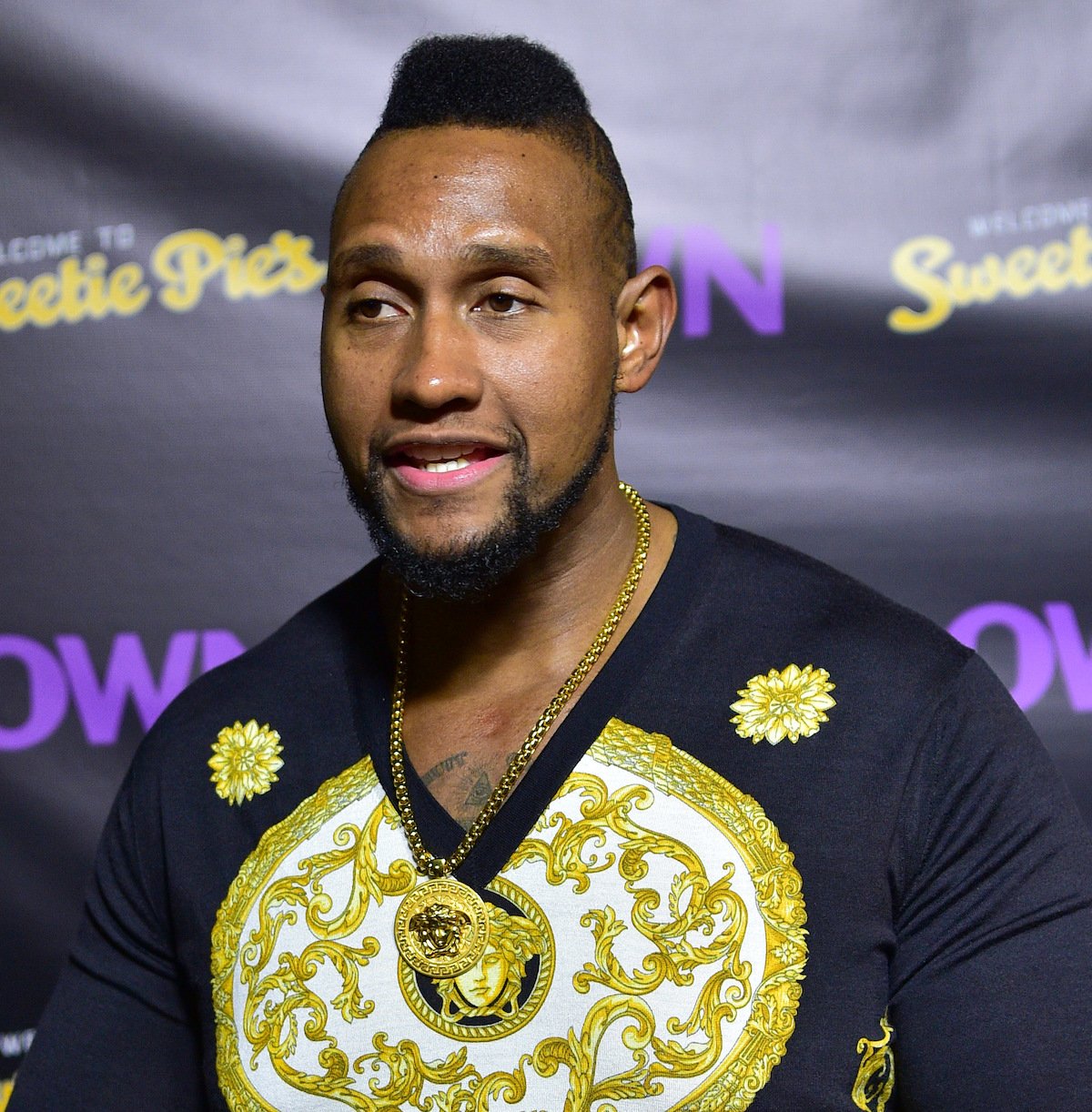 But recently released police files allege Montgomery named Norman as a suspect in a home burglary of his grandmother – who is also Norman's mother.
Police say Andre Montgomery suspected Tim Norman of robbery on grandmother's home
The aftermath of Miss Robbie's home burglary was documented for the series. According to police files related to the case, Montgomery was a prime suspect in the burglary. The St. Louis Post-Dispatch reports on the police findings.
During the burglary, Miss Robbie's life savings and retirement funds were stolen. Montgomery lived with Miss Robbie on and off for several years.
Prior to the burglary, Montgomery was getting into trouble for marijuana use. He was also posting images to his social media accounts that OWN executives felt promoted gun violence. As a result, he no longer appeared on the show.
Montgomery moved to Texas but agreed to return to St. Louis to be questioned by police about the burglary. During his interview, he denied involvement. He also told police he believes Norman was involved.
Four days after Montgomery's interview, he was gunned down outside of a St. Louis residential building. Authorities and Miss Robbie always believed his murder was a setup.
Tim Norman's alleged involvement in Andre Montgomery murder linked to robbery, insurance policy, greed, and jealousy
Police initially suspected Norman's involvement is a result of his desire to collect life insurance money on Montgomery. But new information point to a more internal reason.
Norman's friend and owner of the blog All About The Tea tells YouTube vlogger Tasha K that Norman was jealous of Montgomery's relationship with Miss Robbie.
She claims that though Miss Robbie looked to Norman to take Montgomery under his wing, Norman's envy of Montgomery's future and the support Miss Robbie showed Montgomery frustrated him.  
Norman allegedly believed Montgomery was responsible for the burglary and sought revenge. Prosecutors claim Norman and other co-conspirators lured Montgomery to a location in St. Louis to ambush him. 
How Miss Robbie is holding up amid allegations of Tim Norman's involvement in Andre Montgomery's murder
The matriarch of the Montgomery family is not doing well. The 80-year-old is asking for prayers for her family during this unfathomable time.
Meanwhile, Norman remains behind bars. He will have a new hearing in the near future as he's refusing to appear on camera for a virtual session.
One of Norman's alleged co-conspirators also remains behind bars. A judge ordered her to a cell until trial for the case begins.
Norman and his co-conspirator face a mandatory life sentence without parole if convicted on the crimes against them.