'Swingers': Vince Vaughn's Most Famous Line Actually Came From Spike Lee and Michael Jordan
Swingers is a 1996 comedy-drama that created pop culture catchphrases and launched the careers of Vince Vaughn and Jon Favreau. The story – set during the 1990s swing revival in Los Angeles – follows a struggling, lovesick actor (Favreau) and his fast-talking friend (Vaughn). In addition to starring in the movie, Favreau also wrote the script. As it turns out, he got his inspiration for one of Vaughn's most famous lines from a commercial starring Michael Jordan and Spike Lee.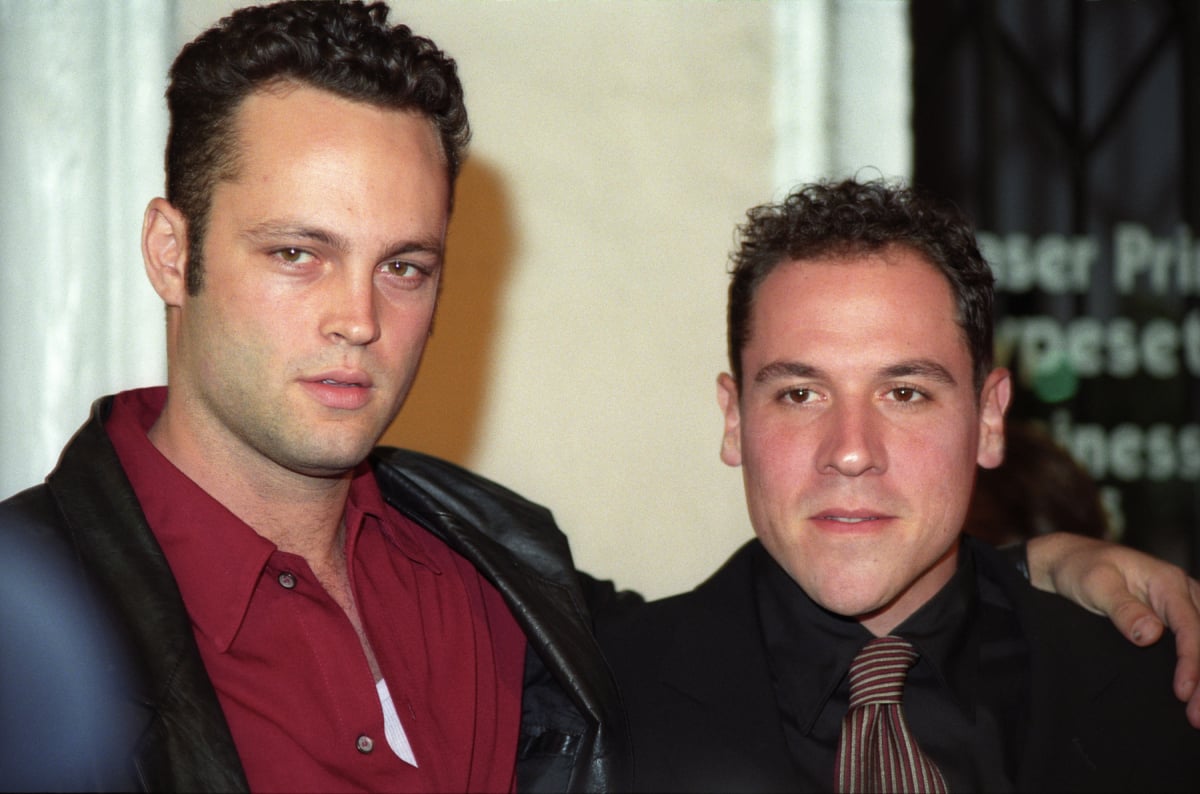 Jon Favreau wrote the 'Swingers' screenplay in just a week and a half
According to The Hot Corn, Favreau used his own career trajectory as source material for his Swingers script. The Queens native moved to Chicago to pursue a comedy career before making the jump to Los Angeles. He had just broken up with his girlfriend, and Favreau says he was feeling lonely at the time. He describes the screenplay as a "comedic treatment" of his life in the mid-90s.
Swingers follows a group of unemployed young actors who are on the bottom rung of the entertainment ladder. The micro-budget indie film is a character-driven story shot Guerrilla style at "live" locations. It took Favreau just a week-and-a-half to write the script, and he couldn't wait to share it with his friends.
"I was just entertaining myself and really enjoying it, sort of giggling at it as I was writing it," Favreau told Grantland. "I couldn't wait to share it with my friends more as, like, doodles in the notebook than saying, 'Hey, here's my big movie.'"
Potential investors didn't want Vince Vaughn to play the role of Trent Walker
It's been well-documented that Favreau shopped his script around Hollywood for a while, and had serious trouble getting the project off the ground. It wasn't until he met fellow struggling artist Doug Liman – who suggested they could shoot the movie on a shoestring budget – that the movie got made.
As Mental Floss notes, when Favreau's agent was shopping Swingers, the studios had a lot of notes. One note was that they didn't want Vaughn in the role of Trent Walker. Favreau played the lead, Mike Peters, and he wanted Vaughn to play his best friend and fellow aspiring actor.
RELATED: 'The Mandalorian': Why Showrunner Jon Favreau Thinks Season 2 is Just Like 'Game of Thrones'
Related post url: 
But the potential bidders wanted the character of Trent changed to a woman. If the character remained a man, they wanted Johnny Depp, Chris O'Donnell, or Jason Priestley to play the part. They also wanted Favreau to cut the Las Vegas scene.
Vince Vaughn's most famous line in 'Swingers' came from a TV commercial
When Favreau was writing the script, he gave Vaughn's character some of the most memorable lines in the entire movie. Two were so memorable that they became pop culture catchphrases. Fans will remember that Vaughn's Trent Walker had a habit of saying "you're so money" and "Vegas Baby" multiple times throughout the movie.
Favreau got the idea for the "money" line after watching a popular Nike commercial that starred Spike Lee and Michael Jordan. In the ad, the director repeatedly calls the basketball GOAT "money." However, the Marvel Cinematic Universe co-creator says that the first time he ever heard someone use the term "money" was on the set of Rudy.
Favreau actually met Vaughn on the set of that film, and he heard Vaughn say "money" over and over.
Ironically, one of the notes that potential investors gave Favreau when they offered to buy his script was to get rid of the "money"s, the "honey"s and the "baby"s because they felt it was "too repetitive." However, Favreau couldn't bring himself to make any of the changes and turned down multi-million dollar deals.
Swingers is available on HBO Max, Hulu, and Amazon Prime.