Swizz Beats Reflects on Drama Between Him, His Ex-Wife Mashonda, and Alicia Keys
When Alicia Keys and Swizz Beats debuted their love to the world, not everyone was happy. One of the people who was not a fan of their relationship was Beats' ex-wife, Mashonda. Mashonda claimed that Keys and the music producer's extramarital affair was the cause of their split. But they've all since reconciled and in a new interview, Beats explains how they were able to do so.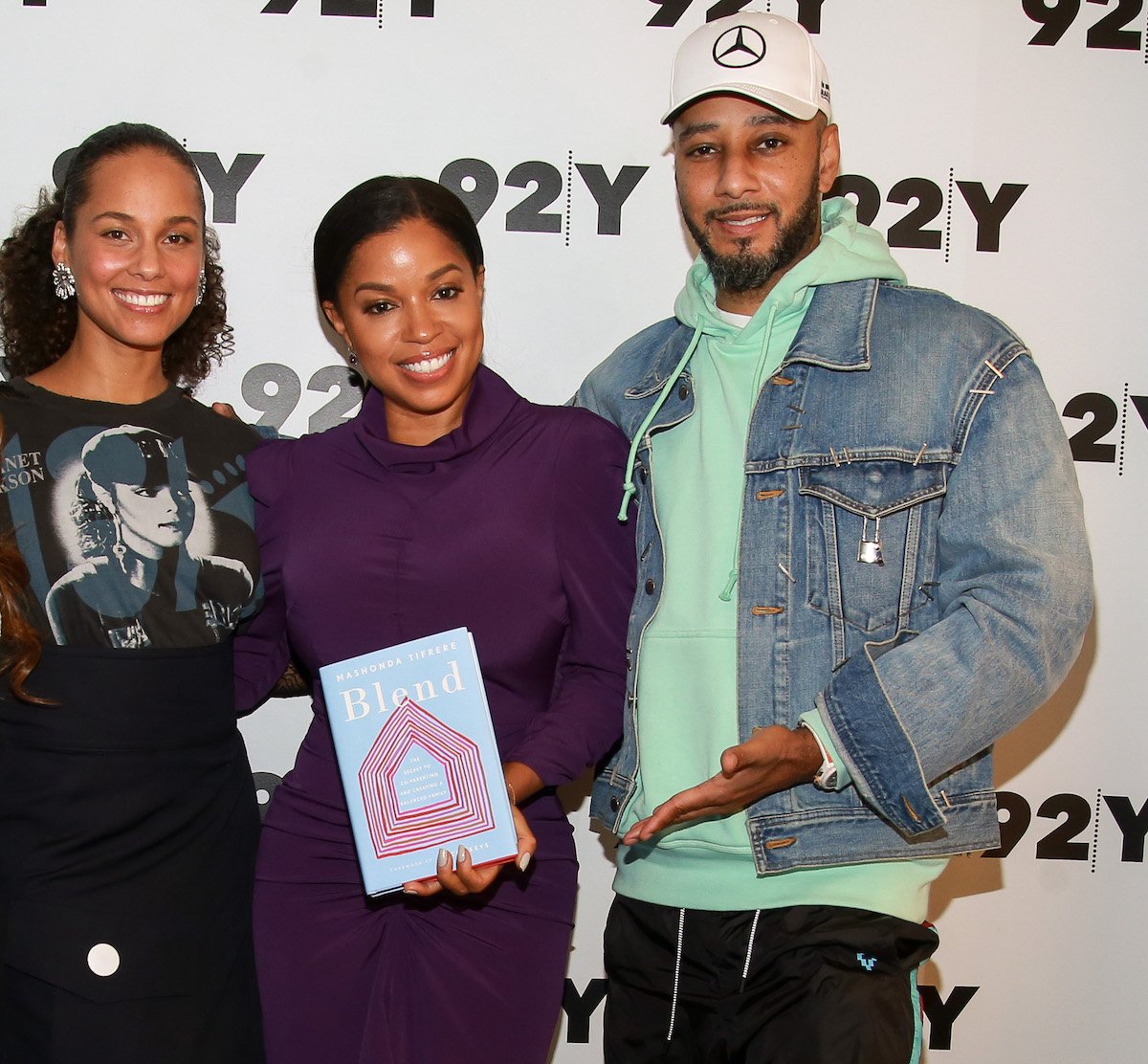 Mashonda accused Alicia Keys of ruining her family
According to Mashonda, Beats' relationship with her and Keys overlapped. In 2009, Mashonda published an open letter to Keys, calling her out for "contributed to the ending of my marriage" and that Keys "assisted in destroying a family." The letter was published by VIBE Magazine.
Related: Alicia Keys and Swizz Beatz Have a Fun Way Of Growing Their Relationship
Mashonda's open letter came after Keys Tweeted about being in love. "If you are reading this Alicia, let me start by saying, you know what you did," Mashonda wrote via Twitter. "You know the role you played and you know how you contributed to the ending of my marriage. You know that I asked you to step back and let me handle my family issues. Issues that you helped to create…As a woman, I expected so much more from you. I never had intentions on reaching out to you this way but after reading your twits tonight, and the constant disregard, you left me no choice."
Keys and Beats did not respond publicly to Mashonda. Mashonda also claimed that she was blindsided by Swizz's divorce filing and his relationship with Keys.
The three are now friends and even co-wrote a book together
Despite getting off to a bumpy start, the three former frenemies are now successfully co-parenting their blended family. Mashonda and Beats have one son. Keys and Beats have two sons together.
Related: Swizz Beatz and Alicia Keys Had 2 First Dates
Mashonda says it became important for her to get to a level of cordiality with Beats for the sake of her young son. She told People Magazine in 2018: "It took two years into our blending to make it happen, but when we did it was like turning the light on. We realized we could minimize the impact on our children by reducing the conflict we had with one another. There were never any big blowouts. There were times when we didn't fully agree, but we were all comfortable just letting it go."
Now, Mashonda says her and Keys' relationship is a "sisterhood." Their book Blend: The Secret to Co-Parenting and Creating a Balanced Family, details how Mashonda healed from the divorce and made peace with Keys and Beats.
Swizz Beats reflects on ignoring the noise during difficult times in his early days with Alicia Keys
Beats admit being at the center of tabloid gossip was not easy. However, he says he chose to take the high road.
"The heat was definitely hot because a lot of people like to gravitate towards negativity so anytime that people feels like they can get away from their pain and make fun of what they feel is your pain, that's going to always be a hell of a celebration," he says in a recent TV One Uncensored special.
More than anything, Beats' major focus has always been the children involved. "We did a book on co-parenting, where was that party at? But everybody wants to throw a party when they think they [Tifere and Keys] wanna kill each other and be all negative and we have kids involved in this and we have to take the time out and go back to that word communicate and understand that everybody has their right to react. Everybody has the right to their emotions and everybody has to right to figure out how to move forward as adults and as parents."
Beats credits Mashonda and Keys for being the leaders of their blended family. The three spend a ton of time together.