SWV's Coko Shares a Son With a Legendary Rapper
R&B favorite SWV put on a wonderful show during the Mother's Day Verzuz event with Xscape. Nostalgia kicked in upon hearing Coko, Taj, and Lelee sing all of their '90s hits and share stories about how their songs were created.
Though they've been busy on the music scene in recent years, some fans still wondered about the group's personal lives and were surprised to learn Coko shares a child with a beloved rapper.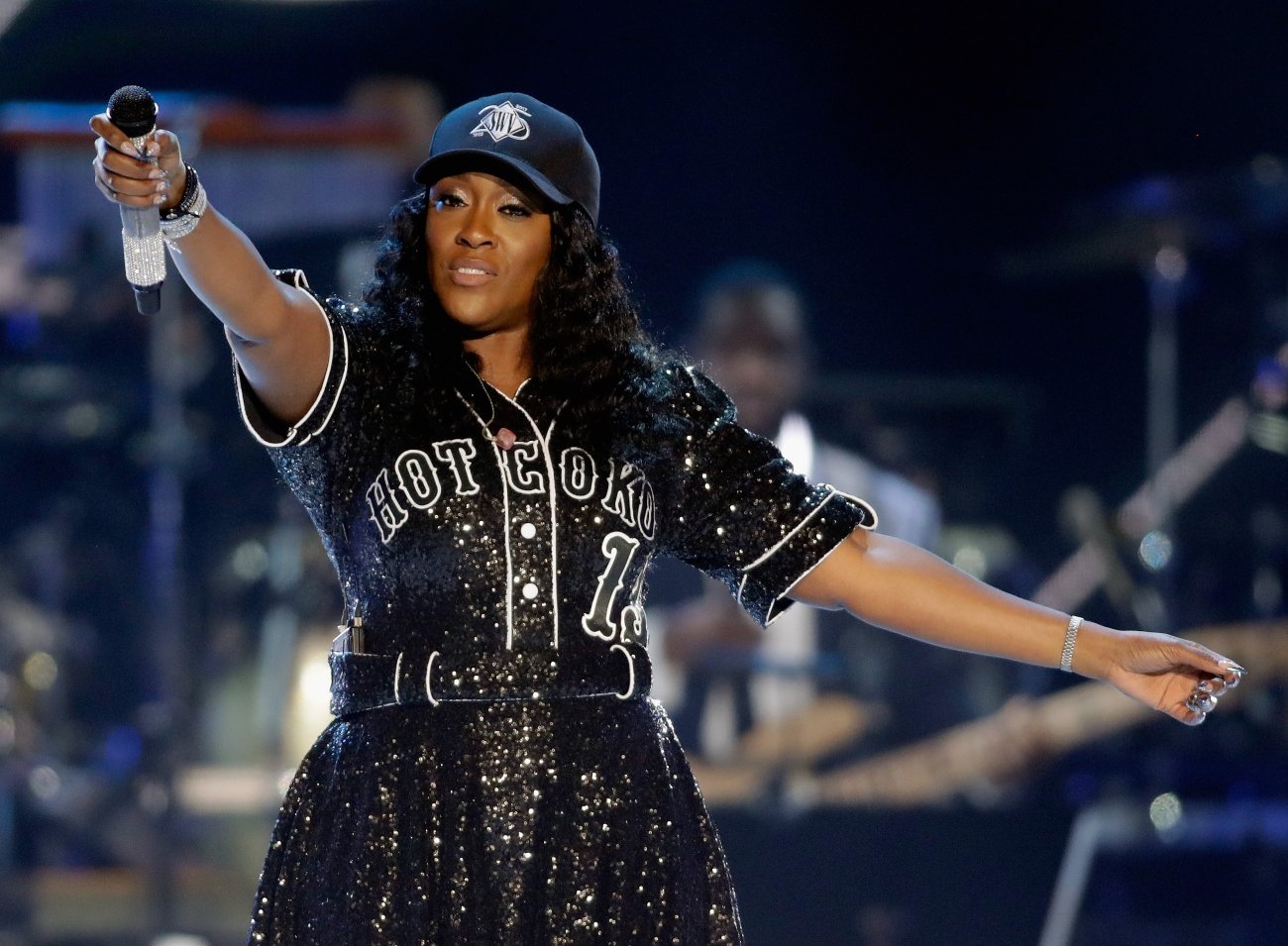 SWV singer Coko has two children
When SWV took off in the 1990s, they were fresh in the game and quickly garnered a fan base for their sound and stage appeal.
Before the advent of social media and prying eyes, artists like them and Xscape lived their romantic lives under the radar. Listening to some of SWV's more recent interviews reveals that they had suitors and active dating lives back then.
By the time the group started working on their second album, New Beginning, Cheryl "Coko" Clemons got pregnant with her first child. She gave birth to son Jazz Butler in 1995.
Years later in 2006, she married Mike Clemons, a drummer and member of the gospel group, Israel & New Breed. The couple welcomed a son named Jalen who's now a teenager, but filed for divorce in 2018.
Both children have music in their veins, as son Jazz raps under the stage name Lil Tracy, and Jalen is sometimes seen on his mother's social media accounts singing along with her.
RELATED: SWV's Coko Revealed The Real Reason She Wasn't In Will Smith's 'Men In Black' Music Video
Coko has a son with Ishmael Butler, formerly of Digable Planets
What some SWV fans may not know is that Coko's oldest son's father is the rapper formerly known as Butterfly — whose real name is Ishmael Butler — from the now-disbanded hip-hop trio Digable Planets. Butler and Coko dated in the '90s during a time when both groups were riding high.
Father and son maintained a relationship after their parents split, and in 2020, they interviewed each other for Interview magazine. One of the things they discussed was Lil Tracy's aesthetic, and he credits both parents for that.
"I think, just from being around you and mom, and just seeing how you all dressed and just carried yourself around people. I used to steal all of your clothes," he said to Butler.
Tracy/Jazz spent time living with his dad in New Jersey and Seattle before growing up and striking out on his own in the music business. He carved out a name for himself working with the late Lil Peep, and now has a successful solo career.
Digable Planets are legends too
Digable Planets included Butler, Craig "Doodlebug" Irving, and Mary Ann "Ladybug Mecca" Vieira and they made their mark with the single "Rebirth of Slick (Cool Like Dat)." Their debut album, 1993's Reachin' (A New Refutation of Time and Space), earned them a Grammy and catapulted them into the spotlight.
With a unique style and fire record, the group toured heavily and performed all over the world. Digable Planets dropped their second album Blowout Comb in 1994. Though it received critical acclaim, it didn't do that well commercially. Still, the group solidified a space in hip-hop history by contributing several legit classics to the genre.
In 1995, things took a different turn and they disbanded. They've had a few reunions over the years, but these days, Butler operates under the name Palaceer Lazaro and is part of a group called Shabazz Palaces.