SWV's Lelee Lyons Was 'Shocked' When Michael Jackson Helped Out the Group
In the 1990s, Michael Jackson and SWV were known for their hit songs that got people moving. Jackson had been a child star with his brothers in the Jackson 5, and eventually became the King of Pop in the 1970s and '80s. The members of SWV, like many other musicians, looked up to Jackson.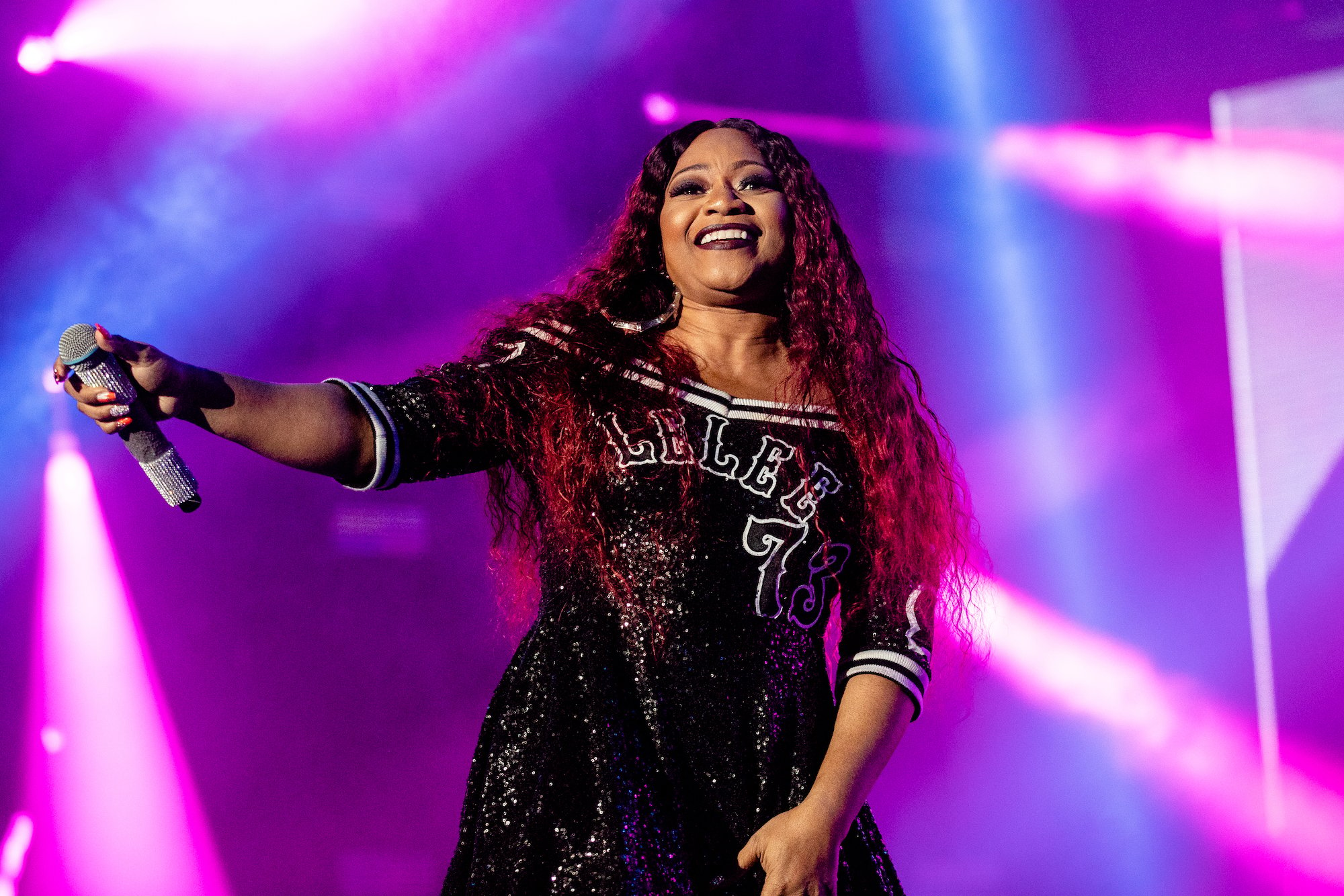 Michael Jackson's song 'Human Nature'
In 1982, Jackson cemented his status as a legendary musician with the release of his smash album Thriller. All six singles released from the album reached the top 10 on the Billboard Hot 100 chart.
One of Thriller's hit singles was the R&B song "Human Nature." The song was originally written by Steve Porcaro of the popular rock band Toto. He wrote the song when his young daughter came home from school crying one day after a boy pushed her off the slide, and he chalked it up to "human nature."
Porcaro recorded a demo of the song and sent it to music mogul Quincy Jones, who then took the song to include on Jackson's Thriller album. "Human Nature" was certified platinum with over one million copies sold.
RELATED: SWV's Coko Had 1 Goal When the Group Started
Michael Jackson let SWV sample 'Human Nature'
In 1992, R&B group SWV burst onto the scene with their debut single "Right Here" from their debut album It's About Time. It was until the following year that the song would receive recognition, however.
A remixed version of the song was built around a sample of "Human Nature" and released in 1993. "Right Here (Human Nature Remix)" took off: it became a No. 1 R&B single and earned a gold certification with over 500,000 copies sold. The song spent 22 weeks on the Billboard Hot 100 chart and was one of the most successful R&B songs of 1993.
"Human Nature" has been sampled by many artists including Nas. But SWV was privileged enough to get the sample cleared for "Right Here" — and without paying a dime.
"That's one of our top 5 hits, and we were one of the first artists who he allowed to use his sample," group member Tamara "Taj" Johnson told the Atlanta Black Star in 2021. "That song has done great things for us."
Fellow groupmate Lelee Lyons revealed that they didn't even have to pay for the right to sample. Instead, Jackson gave it to his friend, prolific producer Teddy Riley, who produced the "Human Nature" remix. Even though "Right Here (Human Nature Remix)" was a huge hit, the members of SWV didn't see the potential for just how big it would be. In a 2014 interview on Sway in the Morning, they admitted that they didn't initially like Riley's "Human Nature" remix because they felt it was too boring and wouldn't be a hit.
RELATED: SWV's Coko Revealed The Real Reason She Wasn't In Will Smith's 'Men In Black' Music Video
Lelee Lyons was shocked Jackson helped them
Having Michael Jackson help you out in the beginning of your music career would've been a godsend for any upcoming musicians in the 1980s and '90s. To this day, Lyons can't believe SWV caught Jackson's attention all those years ago.
"It was very thoughtful of him," she told a fan in a tweet. "I was so shocked that he was a fan of my group. I am forever grateful."