Celebrity / Movies / Music / TV
SXSW Cancelled due to Coronavirus: Celebs, Filmmakers and Austin Locals React
Austin mayor Steve Adler cancelled the SXSW festival due to coronavirus precautions. Now celebrities, media and Austin locals planning to attend react and suggest alternatives.
The City of Austin cancelled the South by Southwest film, music and interactive festival on March 6 due to concerns about the coronavirus. This marks the first time in its 34 year history that SXSW will not be held. Reporters from Showbiz Cheat Sheet were planning to attend and cover the fest March 13 – 22, as were many reporters, filmmakers, musicians and Austin locals.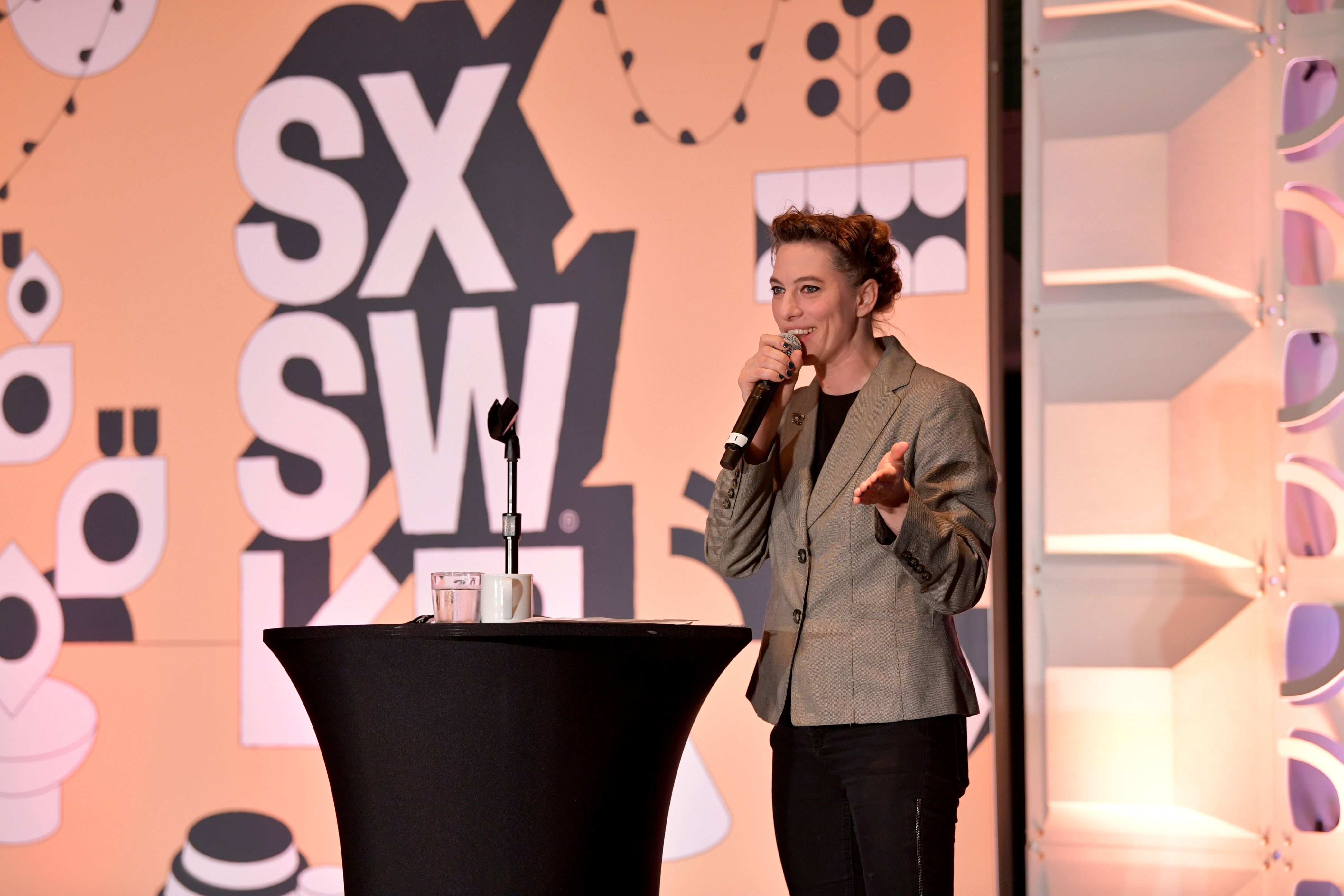 In the hours following Austin mayor Steve Adler's announcement, the festival shared their reaction on Twitter. They'd been planning to adapt, with a "Show must go on" attitude, but as coronavirus reports develop, they are cooperating. Others reacted to the news and had some suggestions to keep the SXSW spirit alive. 
Celebrities react to the cancelation of SXSW
Kumail Nanjiani was going to be on a panel with his wife and writing partner Emily V. Gordon discussing their Apple TV+ series Little America. His film The Lovebirds was also scheduled to premiere.
Paramount already cancelled Nanjiani and Issa Rae's appearance before the city cancelled SXSW. Rae joked about it.
Soledad O'Brien had a documentary at SXSW, but understood coronavirus precautions.
Cancelling SXSW cancels exposure for indie films and performers
Members of the press acknowledged how much the cancellation of SXSW would cost both reporters on assignment and talent hoping for a bump in exposure from the fest. Judd Apatow's The King of Staten Island and Paramount's The Lovebirds will be fun, but the films you haven't heard of yet were depending on the festival. Film critic Eric Vespe had a short film premiering at SXSW.
Critic Clint Worthington wrote, "Canceling SXSW is so very big — for indie filmmakers/publicists, for film critics both professional and freelance, and the entire city of Austin, for whom a lot of the town's economy depends on SXSW business. I can't even wrap my head around the consequences for so many ppl."
Film critic Kristy Puchko mourned the loss of the opportunity SXSW represented for many filmmakers.
Producer Tara Ansley, whose Tragedy Girls premiered at SXSW in 2017, had an idea to unite stranded SXSW filmmakers. "Please tag any filmmakers premiering or screening at SXSW," Ansley wrote. "We have to help each other as a community. 
Critic Robert Daniels wrote, "With SXSW now cancelled, my heart goes out to every indie filmmaker and the publicity teams for them. Some of them REALLY needed the premiere and the press."
Since SXSW is a music festival too, music publicist Eric Alper reminded fans how important a SXSW gig is to a band. 
Reporters suggest remote coverage
Gathering hundreds of people in theaters and thousands on the streets of Austin may increase risk of coronavirus, but in 2020 people can still watch movies from home. Jim Cummings, who premiered Thunder Road at SXSW 2018, offered to share fellow filmmakers.
Jacob Knight wrote, "SXSW getting cancelled is the right move, but that shouldn't stop PR reps/studios/filmmakers from getting their work to writers for review. It'd be win-win for all: revenue/word of mouth maintained."
Critics who weren't planning to attend SXSW offered their coverage too. Alan Cerny wrote, "I hope that SXSW allows extensive remote coverage of many of the films and shorts that were to premiere this year. I wasn't going this year, but I would happily boost any reviews of remote coverage."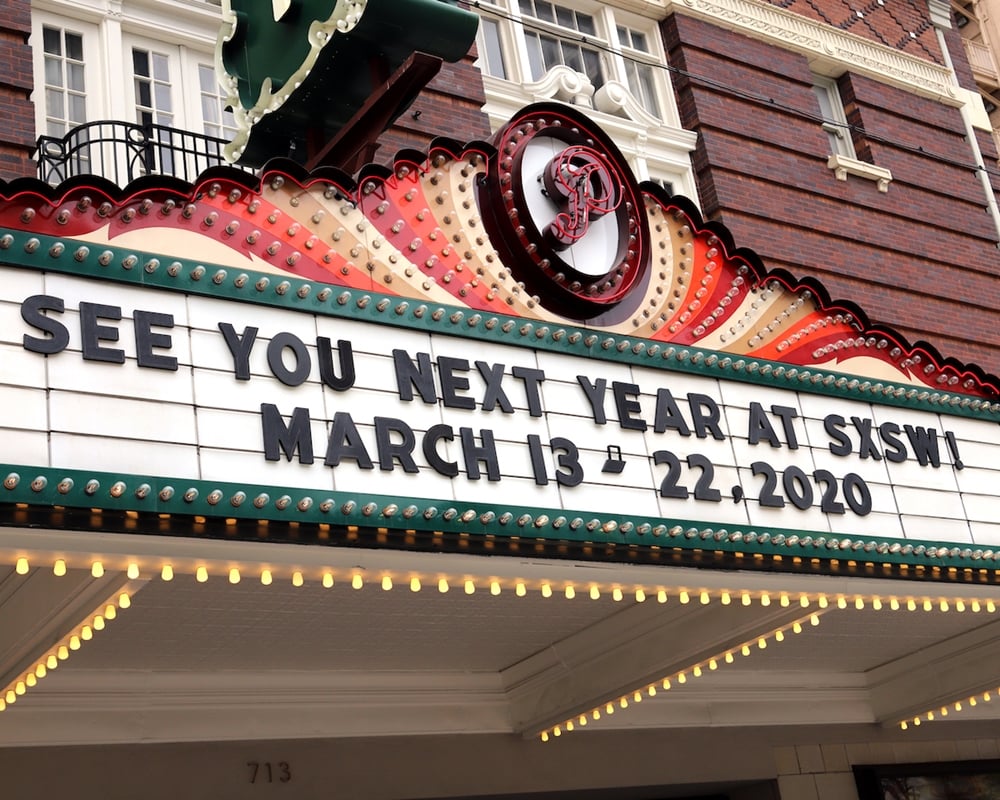 Film critic Kevin L. Lee also committed to reviewing films remotely. "Just because I can't physically go to #SXSW doesn't mean I'm gonna stop doing my job in reviewing films and promoting them," Lee wrote. "If you have screener links, interview opps, please reply or send me a DM."
More stranded film critics offered to watch and review screeners from home too, including Sonic Cinema's Brian Skutle and City Weekly's Scott Renshaw. 
The economic impact
NBC News tech correspondent Jacob Ward estimates the financial loss to Austin at $350 million.
Texas Tribune CEO Evan Smith said the festival represents an entire year's income for many in Austin.
The economic impact extends to journalists visiting Austin or local journalists covering the fest on assignment, as Monica Castillo points out. 
This user wrote, "Feeling for all the #Austin small businesses gearing up for @sxsw this year who just had the rug pulled out from underneath them. Financially, this will be very challenging for many."
Pro Publica's Jessuca Huseman reiterated how serious losing SXSW is to Austin.
Austin Chronicle's Marisa Mirabel wrote, "The Austin Chronicle is hit extremely hard with the cancellation of SXSW. If you believe in free press, we could really use your support right now. Pick up an issue, follow us online, run an ad, read our work."