Who is Sydney Chase, the Instagram Model Who Claims She Had an Affair With Tristan Thompson?
Khloé Kardashian and Tristan Thompson have split up once again. Reports began circulating on June 21, 2021, that Kardashian broke up with Thompson a few weeks ago, though the split has reportedly been amicable as they co-parent their 3-year-old daughter, True Thompson.
It's unclear exactly what led Kardashian to end the on-again, off-again relationship, but the news comes just after new reports that Thompson was seen with a few women at a party one day after he spent time with Kardashian and their daughter.
Fans may recall that back in April, a woman named Sydney Chase also claimed that she had an affair with the basketball star. Thompson denied the allegations and even hired a lawyer to send her a cease-and-desist, but she never backed down from her claim. Who is Sydney Chase, and what did she have to say about Thompson and Kardashian's breakup?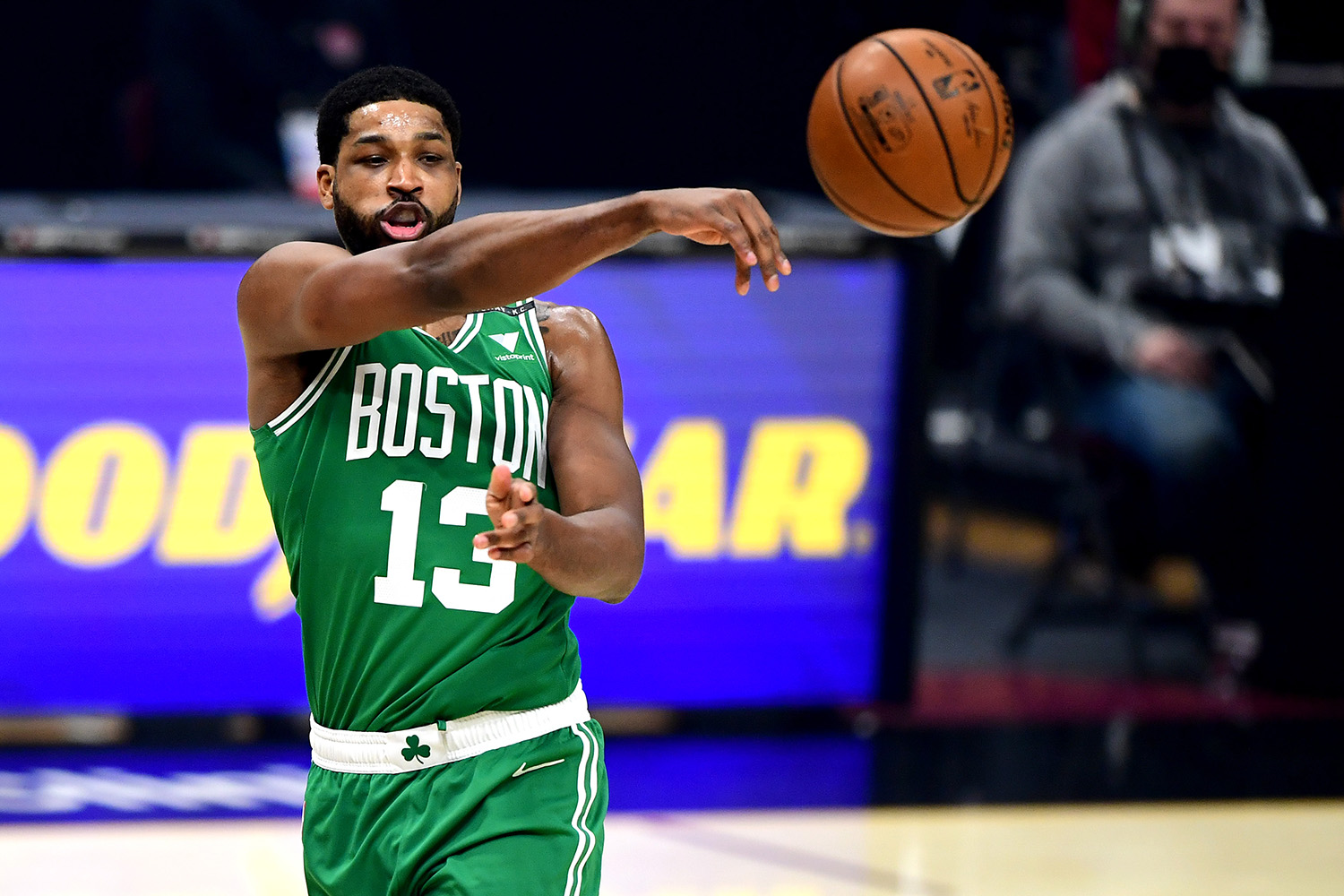 Sydney Chase is a model with a big following on Instagram and TikTok
Chase had quite the social media following before she went public with her allegations against Thompson, but she gained even more followers afterward. At the time of this writing, Chase, who refers to herself as a "fashion model," has 93,000 followers on Instagram. On TikTok, the 23-year-old Los Angeles resident has 34,000 followers.
Chase often shares bikini and lingerie photos on her Instagram account, as well as images from her nightlife and daily adventures. According to Page Six, on her TikTok account, Chase once revealed that she was in a coma in August 2018 and picked her modeling career back up in 2020 once she recovered. She's also an avid art collector and has an Amazon wishlist filled with works by artists like KAWS and Takashi Murakami.
Chase may also soon be a reality star
Chase may also soon head into the world of reality television. According to OK magazine, Zeus Network offered a reality show to the model amid the cheating scandal with Thompson. The series would reportedly follow Chase and her friends, Hayden Reilly and Richelle Vega, both of whom have appeared on her Instagram page.
It's unclear if the trio began filming the show. However, Chase did share a photo of herself in late April with the caption, "Set life," as seen above.
Chase claimed that she hooked up with Tristan Thompson
Chase's claim went public in April when she spoke candidly about her time with Thompson on the No Jumper podcast. According to Chase, she and the basketball star hooked up in fall 2020. Later, the model doubled down on her claim, noting that Thompson contacted her the day again after True's birthday party in April 2021.
According to Page Six, Thompson denied the allegations and called Chase a "liar" in his cease-and-desist letter. This caused Chase to hire her own lawyer, Gloria Allred, to investigate the situation. Meanwhile, Kardashian's fans thought she discreetly responded to the scandal by sharing on Instagram that she was "at peace."
Now that Kardashian and Thompson have broken up following the latest cheating accusations, it seems that Chase has spoken up again. Another Page Six report has revealed that Chase shared an image from Justin LaBoy on April 21, 2021, which read, "I can't even get mad no more. Life funny at this point."
Of course, Chase's repost was not exactly direct. However, fans think that it may have been related to the breakup.
RELATED: Khloé Kardashian Fans Aren't Surprised She and Tristan Thompson Broke up Again: 'It's Very Laughable at This Point'