Sydney Sweeney Follows this Acting Advice Even Though It Makes Her Look 'Psychotic'
You may know Sydney Sweeney from Euphoria, but the actor started mapping out her acting career from a very young age. Sweeney was only 12 when she sat her parents down and gave them a presentation about how she could continue her education while simultaneously pursuing a career in the entertainment world. Fast forward to today and the 23-year-old is well on her way to becoming an A-List actor.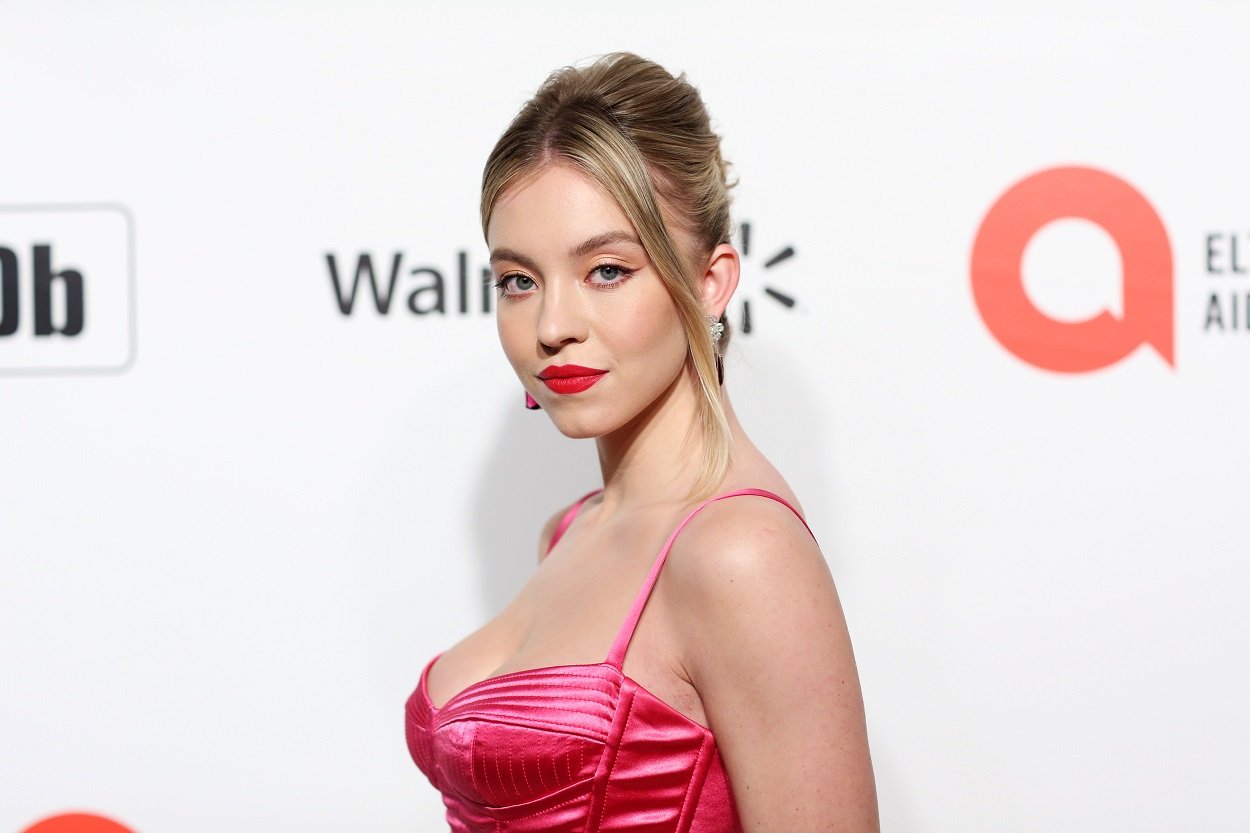 For someone of her age, Sweeney certainly has an impressive resume. In addition to Euphoria, the actor has also starred in Sharp Objects, The Handmaid's Tale, and Once Upon a Time in Hollywood. She has several exciting roles on the horizon including one called The Players Table, which will be produced under Sweeney's newly founded production company, Fifty-Fifty Films.
Sydney Sweeney eventually wants to write and direct movies
Sweeney had been fortunate enough to play a variety of characters throughout the years. Sometimes she's the young ingenue, while other times she's the character that fans love to hate. The actor revealed that as she continues to age, she wants to try her hand at directing, writing, and more in addition to acting and producing. But while she feels perfectly comfortable behind the camera, she struggles to simply be herself especially in front of large crowds.
RELATED: Sydney Sweeney's Net Worth May Actually Cause Euphoria
"I have terrible stage fright. I, as Sydney Sweeney, am more nervous to be in front of a crowd, than I am as a character," the actor shared in an interview with tmwr magazine. "I am beyond nervous to be myself in front of people." Sweeney continued on to say she feels more comfortable when she is in character. "If I was a character in front of people, I'm the most confident I could possibly be. I think I have to figure out how to find that confidence in myself."
The 'Euphoria' star got some great advice about acting at a young age
Sweeney certainly does seem to be confident in character. Furthermore, she seems to be able to jump in and out of character at the drop of a hat. Considering Nocturne and some of her other roles require a sense of darkness, the actor makes sure that she creates distance between herself and her characters. But just how is she able to do this? Sweeney admitted that she got some great advice from a mentor that's helped her separate her work from herself.
"When I was younger, I had this mentor who told me never to use personal memories or triggers to get myself in a place for character because you can blur the lines," Sweeney shared. "So I took that advice. It has helped me be able to just jump in and out of literally crying and screaming to then laughing two seconds later. I must look psychotic but it helps me to be able to go home, switch off and be OK."
It's great that Sweeney has found a way to protect her personal emotions from her job. Given the number of projects she has in the works, it'll probably be important for her peace of mind to continue utilizing the advice of her mentor.