Sydney Sweeney's Boyfriend, Jonathan Davino, Is a Producer on Her Show
Sydney Sweeney found herself trending after news broke that she was engaged to her boyfriend of four years, Jonathan Davino. Though the 24-year-old has yet to confirm the news, she was photographed by TMZ in Los Angeles wearing a huge diamond on her left ring finger. But it seems as if Sweeney and the 37-year-old are not only planning to be life partners but business partners as well. Davino is credited as a producer on Sweeney's upcoming HBO show.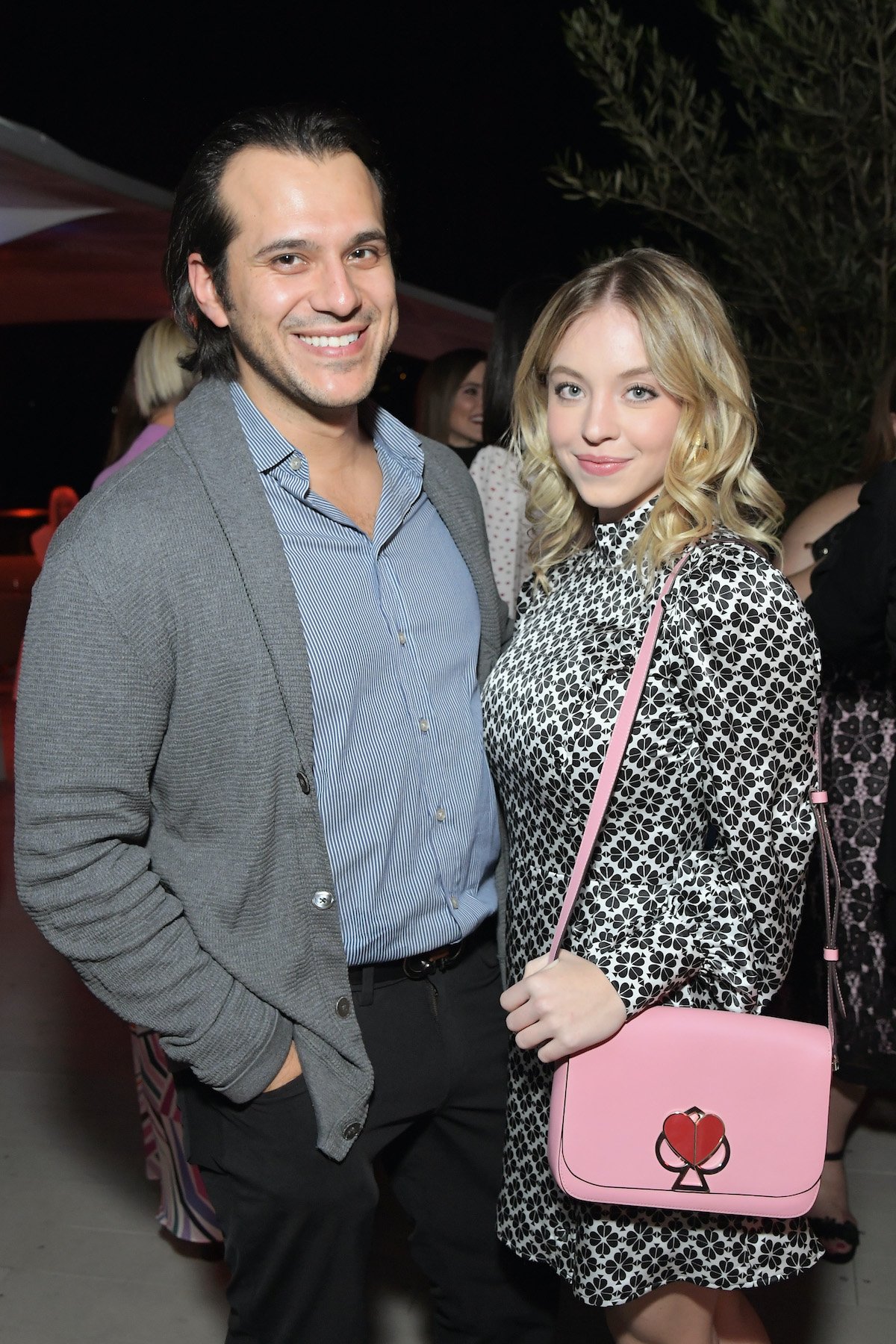 Sydney Sweeney founded her production company, Fifty-Fifty Films, in 2020
Thanks to the coronavirus (COVID-19) pandemic, Sweeney had more downtime than she was accustomed to in 2020. Production for Euphoria Season 2 was halted and she was quarantined at home with her dog, Tank. Rather than resting on her laurels, the actor took the opportunity to launch her production company, Fifty-Fifty Films. Through the company, the Spokane, Washington native hopes to tell female-led stories.
The actor's boyfriend, Jonathan Davino, is listed as a producer on her upcoming HBO show, 'The Players Table'
Not too long after launching her company, Sweeney announced her first project. She will be starring in and producing The Players Table. The series, which is based on the novel They Wish They Were Us, will premiere on HBO Max and also stars Sweeney's good friend, Halsey. The "Graveyard" singer will also co-executive produce the show. But Sweeney's friend won't be the only one with producing credits on the show. Sweeney's boyfriend, Davino, is also listed as a producer.
RELATED: Sydney Sweeney Shared That Her Nude Scenes in 'Euphoria' Made Her Feel Less Self-Conscious
An IMDb profile for Sweeney's boyfriend lists him as a producer on The Players Table. This is Davino's first foray into the entertainment world. The 37-year-old has been listed as a restauranteur because his extended restaurant owns the Chicago restaurant, Pompei. Furthermore, Davino's family owns a packaging and device technology company and he doesn't seem to have any connection to Hollywood outside of his fiancée.
Prior to her engagement Sweeney revealed that she wouldn't date anyone in the entertainment industry
It seems that Sweeney is comfortable mixing business with pleasure. However, some fans of The White Lotus star may be surprised to learn that her boyfriend is becoming a producer. In an interview with Cosmopolitan, Sweeney made it very clear that she wasn't interested in dating anyone who had ties to the entertainment industry.
RELATED: Sydney Sweeney Was Already Having a Terrible Day When Twitter Trolls Called Her 'Ugly'
"I don't date people in the spotlight," Sweeney shared. "I don't date actors or musicians or anyone in entertainment because I can just be normal Syd that way and it's easiest. I have a great support system. I have people who will battle for me and allow me to be on the pedestal and shine without making me feel like, 'Oh no, I'm shining too bright and I need to step back.'"
Sweeney's fiancé is working for her company
Perhaps Sweeney is willing to make an exception for her boyfriend because producing is a new venture for him. Certainly, when they met, back in 2018, he wasn't producing, and Davino seems to be working for her. It'll be interesting to see how their collaboration materializes for The Players Table.
RELATED: Sydney Sweeney Was Hurt When Trolls Tagged Her Brother in Cassie's Nudes